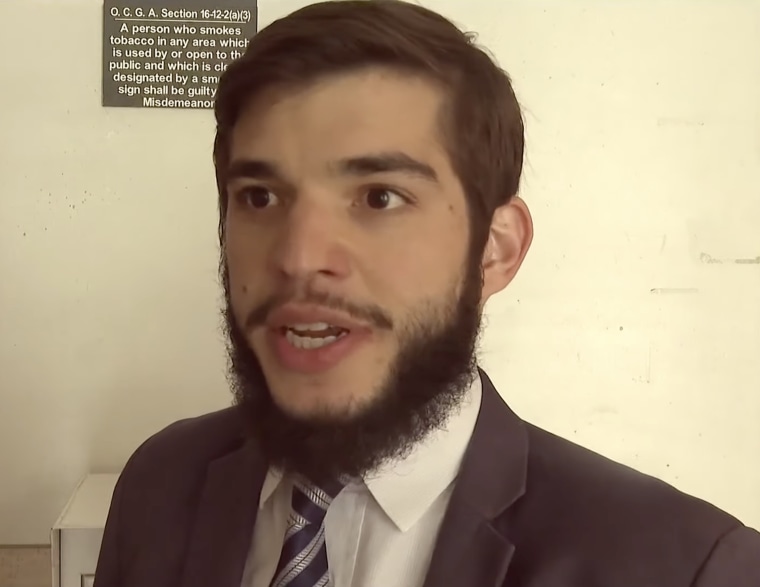 Anastasios Manettas, the attorney for YSL RICO defendant Miles Farley, was arrested on Thursday (April 20) at a courtroom checkpoint when officers found him to be carrying prescription drugs. Manettas was dragged off by police at the checkpoint, at which point he attempted to throw his colleague Chadha Jimenez his phone so that it couldn't be searched in jail, Jimenez told Rolling Stone. Manettas missed, hitting an officer with the phone, which added one count of assaulting an officer to his charges. Manettas has now been released on bond, Jimenez confirmed to The FADER Friday morning.
"He's home now, which is good," Jimenez said. "The charges were bullshit. At the end of the day, I predict that both charges will be dropped, and he's gonna have a nice little civil lawsuit against the Sheriff's Department and those deputies that violated his rights.
"He's scheduled for a bond hearing today for his client," Jimenez continued. "I'm hoping he gets a bond. Mr. Farley meets all the criteria — the Ayala factors, which are the factors that the court considers in whether or not someone should be out on bond."
Farley stands out from most of the YSL defendants, including Young Thug and Gunna, in that he has no criminal record and is a college graduate. Unlike Thug and Gunna, however, Farley is charged with murder. He refused the prosecution's plea deal, which would have granted him probation in exchange for his admission that YSL was a criminal street gang. Eight other defendants, including Gunna, have accepted plea deals and been released from jail. Young Thug has been denied bond multiple times.