Jayda G champions generational strength in "Scars"
Guy is out on June 9.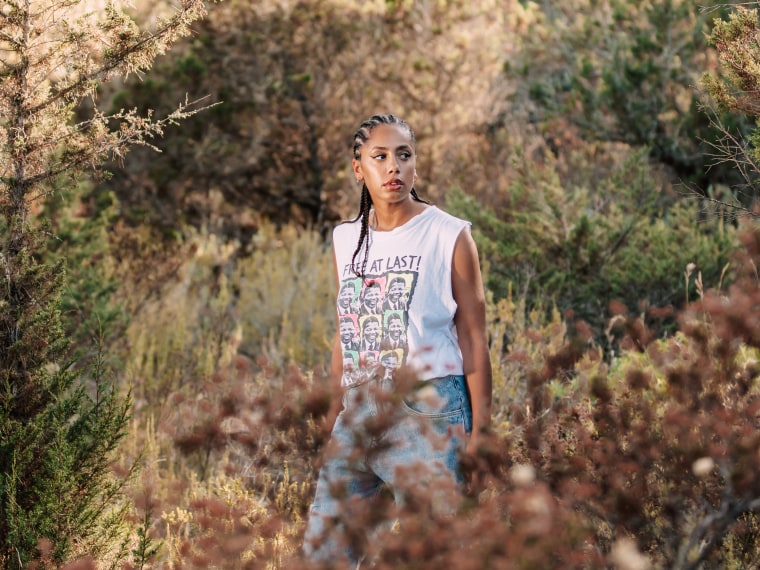 Canadian-born, London-based Jayda G has released "Scars," the newest song from her upcoming album. Titled after her surname, Guy is due on June 9 via Ninja Tune.
The album will include snippets of archival recordings of her late father, who had videotaped over 11 hours of stories from his life. "Scars" is a four-on-the-floor dance track with a much deeper meaning. The song was inspired by a time when her father, William Richard Guy, was being bullied in high school.
"I think of how terrified my dad must have been to stand up to these guys, and by putting myself in his shoes it makes me think about what we all carry with us, as we go through life," Jayda G says in a press statement. "What do these kinds of situations mean in terms of how you see yourself, and how you interact with people, how you deal with conflict, how that informs you as you move through life[?] How, if you don't know your worth and you don't have self-love, this world can really beat you down, especially if you're a person of color or you look different or sound different, you have to be really strong and have conviction of yourself to move through this world."