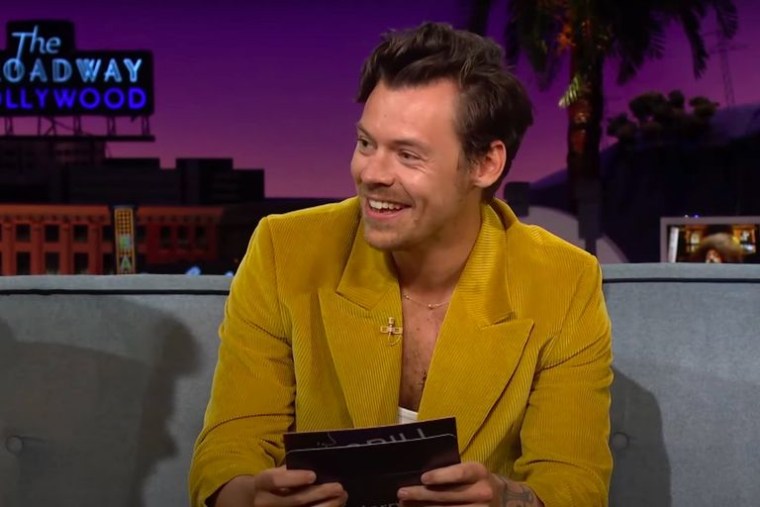 Having waved goodbye to Carpool Karaoke earlier in the week, James Corden brought the curtain down on his stint as host of The Late Late Show on Thursday night. Corden was joined during the finale by Tom Cruise, Will Ferrell, and Harry Styles. The latter joined him for a game of "Spill Your Guts Or Eat Your Guts," a segment in which guests must answer a tough question or eat something disgusting as a forfeit.
Corden went straight in with a question many fans have for Styles; will he ever reunite with his One Direction bandmates in the future? Styles remained diplomatic, saying: "I would never say never to that. I think if there was a time where we all felt like that was what we wanted to do, then I don't see why we wouldn't."
Any potential One Direction reunion would most likely happen at a time when Styles' solo career isn't going quite as swimmingly as it currently is. He released his latest album, Harry's House, in 2022. It was named one of The FADER's best of the year and went on to pick up multiple Grammys at this year's ceremony.
Check out the full episode of The Late Late Show below. Skip to 23m 30s mark for the One Direction question.