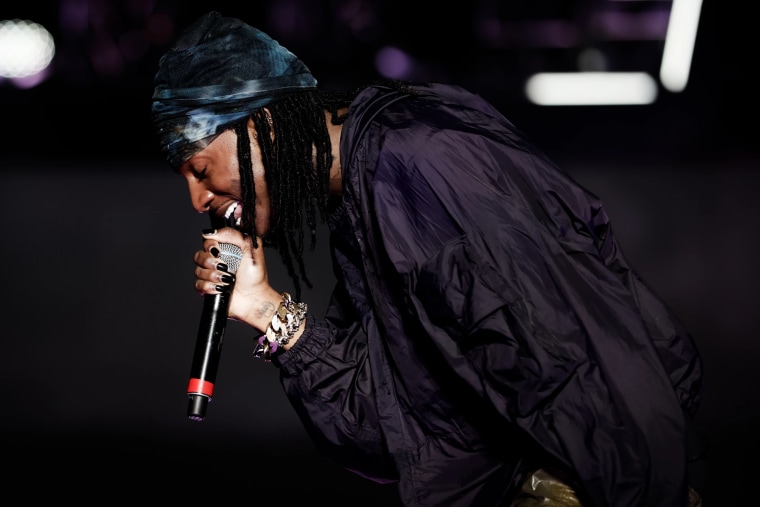 Playboi Carti has a history of teasing albums and releases that could be albums without ever actually dropping anything. There was the deluxe edition of 2020's Whole Lotta Red that was announced but never materialized, as well as a separate full-length called Music. While these projects never saw the light of day, Carti's music has continued to be unofficially leaked as it has throughout his career, something the rapper isn't happy about. During a recent livestream, F1LTHY, a producer on Whole Lotta Red, expressed frustration as he detailed how the leaks have made Carti unwilling to release new music.
F1LTHY's comments came in response to a message in the livestream's chat that read "they done leaked another carti song just an hour ago." "They ruining everything, just so y'all know," F1lthy said. "That's why n***** ain't recording. We ain't gon' do nothing. Fuck y'all n*****." F1LTHY goes on to imply that the leaks were responsible for a shelved album. "N***** had an album for y'all. It wasn't make-believe." Watch a clip of the comments below.
The FADER has reached out to Playboi Carti's representative for comment.