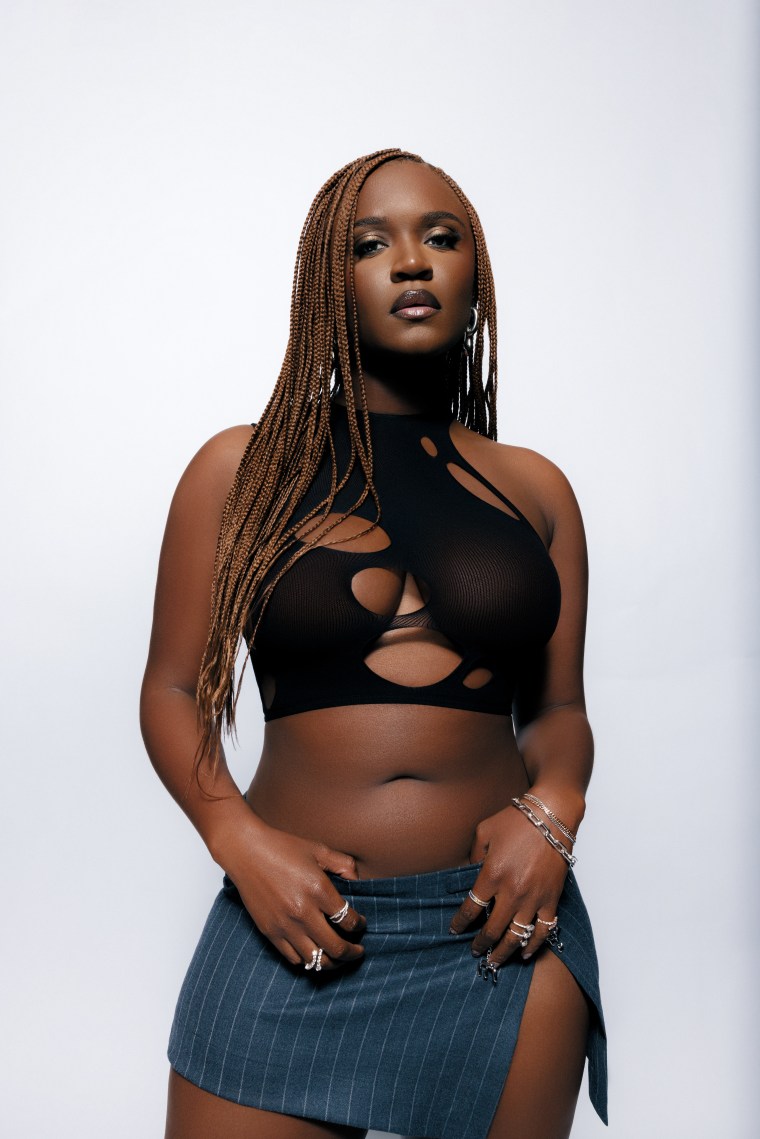 Ghanian-American artist Amaarae delivered a jewel of a debut album in 2020 with The Angel You Don't Know, an infectious album of alté-pop so memorable it landed on our annual Best Songs of the Year list twice in a row: once in 2020 with "Fancy" and again the following year for the Kali Uchis-featuring "Sad Girlz Luv Money" remix that conquered TikTok and racked up hundreds of millions of streams. Today, Amaarae is sharing the details of her sophomore album Fountain Baby: it's coming June 9, and today you can hear its latest single "Co-Star."
Serene harp melodies, a boisterous Afrobeat, and Amaarae's commanding falsetto all drive "Co-Star" through its witty celebration of star signs and their romantic compatibility. Amaarae stars in Lauren Dunn's music video as the judge of a car meet straight out a PS2-era video game with appearances from The Clermont Twins, Biba Williams, Deto Black, Lois Saunders, Moyosore Briggs, and more.
"'Co-Star' is a fun song about star signs," Amaarae wrote in a press statement. "I wanted to give people something cute and flirty for the summer! Astrology is such a huge part of our youth culture, it felt like a missed opportunity to not lean into that and give the girls an anthem that reads and celebrates them all at once! The video is amazing too! Having some of my favorite women in the whole wide world represent themselves in such an iconic way. The Clermont Twins are such an iconic duo. Also Biba! Deto! Moyo! Bijou & Chi are such a huge part of alternative African culture. These are the tastemakers of our time! It's really so amazing to bring them all together."
"Co-Star" cover art