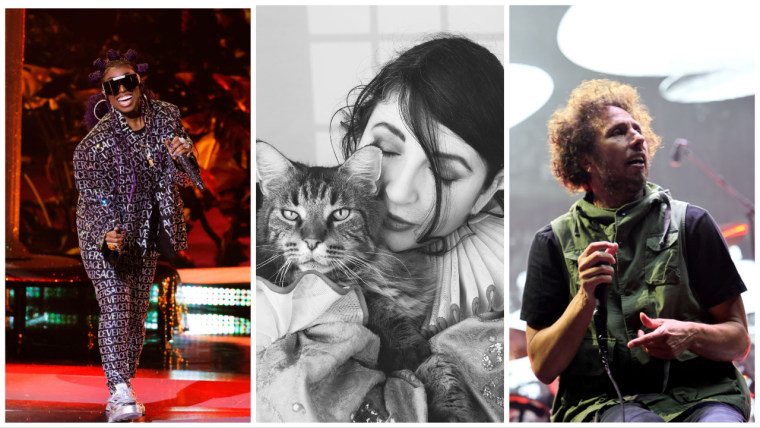 Kate Bush, Missy Elliott, George Michael, and Rage Against the Machine will all be inducted into the Rock & Roll Hall of Fame this year, it has been confirmed. The Class of 2023 group also includes Willie Nelson, Sheryl Crow, and the Spinners. The 2023 Rock & Roll Hall of Fame induction ceremony will take place on Friday, November 3, at the Barclays Center in Brooklyn.
In the year that hip-hop celebrates five decades since its creation, DJ Kool Herc will be honored with the Musical Influence Award. Guitarist Link Wray will also be handed that same accolade, with Chaka Khan, Al Kooper, and Elton John's songwriter Bernie Taupin all receiving the Musical Excellence Award. Finally, Soul Train creator Don Cornelius will be given the Ahmet Ertegun Award.
"This year's incredible group of inductees reflects the diverse artists and sounds that define rock'n'roll," chairman of the Rock & Roll Hall of Fame Foundation, John Sykes, said in a press statement. "We are honored that this November's induction ceremony in New York will coincide with two milestones in music culture; the 90th birthday of Willie Nelson and the 50th Anniversary of the birth of hip-hop."
Artists are eligible to enter the hall 25 years after their first single with Sheryl Crow, George Michael, Missy Elliott, and Willie Nelson all making it in after their first nominations. Kate Bush and the Spinners have both been nominated three times previously while Rage Against the Machine make it on at the fifth time of asking.
The artists who got nominated for 2023 induction but did not make the final cut include A Tribe Called Quest, Cyndi Lauper, Iron Maiden, Joy Division/New Order, Soundgarden, Warren Zevon, and the White Stripes.