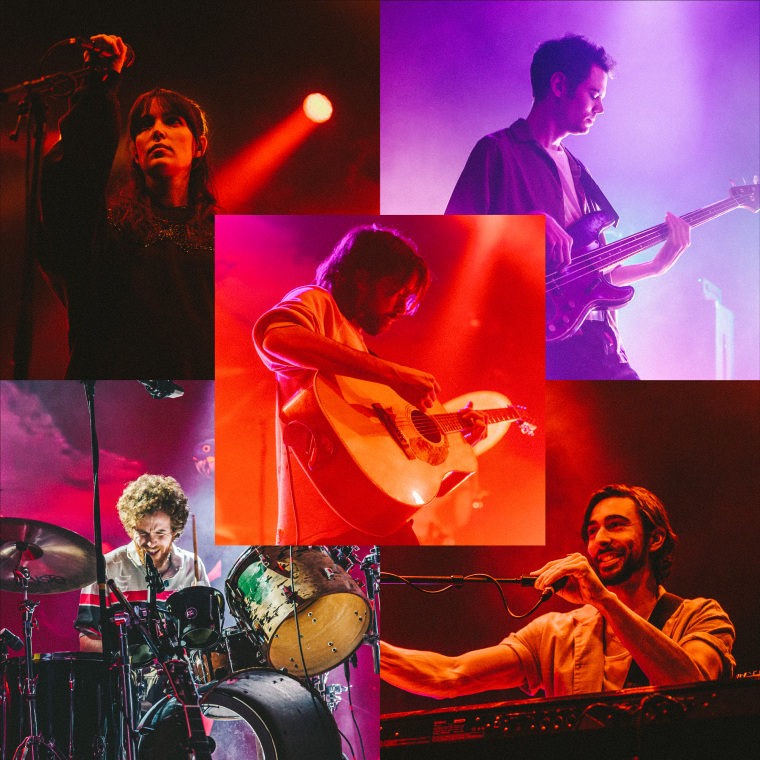 Alex G's ongoing tour behind his 2022 project God Save The Animals has been captured for a new album. Live From Union Transfer was recorded last year over the course of three sold-out shows in Alex's hometown of Philadelphia; Alex G was backed by a full band comprised of John Heywood, Sam Acchione, Tom Kelly, and Molly Germer. The album is out on June 30 via Domino, and will only be available as a vinyl LP limited to 3500 copies.
Summer 2023 is full of more chances to see Alex G live across the world. He'll perform at festivals across North America and Europe as well as at shows with Alvvays and Caroline Polachek.
See the cover art and tracklist for Live From Union Transfer below. God Save The Animals was our second favorite album of the year in 2022, with the album track "Runner" coming in at No. 46 on our end-of-year songs list.
Live From Union Transfer cover art and tracklist
1. Headroom Piano (Live)
2. S.D.O.S. (Live)
3. Runner (Live)
4. Hope (Live)
5. No Bitterness (Live)
6. After Ur Gone (Live)
7. Ain't It Easy (Live)
8. Mission (Live)
9. Blessing (Live)
10. Early Morning Waiting (Live)
11. Cross the Sea (Live)
12. Gretel (Live)
13. Miracles (Live)
14. Forgive (Live)