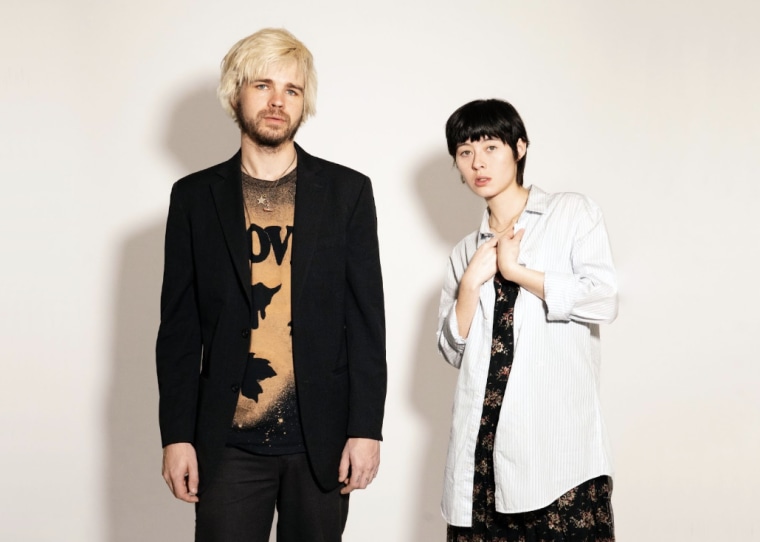 The FADER's "Songs You Need" are the tracks we can't stop playing. Check back every day for new music and follow along on our Spotify playlist.
For a band whose name invokes tearjerking ballads, Water From Your Eyes can come off as cold, at least on the first two singles from their fast-arriving album Everyone's Crushed. Singer Rachel Brown adopts a clinical monotone for most of "Barley" and "True Life" to complement Nate Amos' skronky, post-modern chord progressions.
But on the new "14," Brown is nested in a bed of crosshatched pizzicato and legato strings. In this new setting, they sing with a methodical tenderness, pushing themself to come to terms with impossibly difficult emotions. "When did it start to loop?," they wonder before moving on to the following sentiment: "I traced what I erased." And then, "I'm ready to throw you up." The "you" is ambiguous, but there doesn't seem to be anyone else around. Every statement is repeated, some as many as eight times, as if it's the only way they'll sink in. In their own words, the song is a "quasi-serial inkblot signifying submission to personal demons and the realization that change is both necessary and inevitable."
Watch Brown's serene, self-directed, greyscale visual treatment for "14," check out Everyone's Crushed's cover art and tracklist, and view Water From Your Eyes' upcoming tour dates below.
Everyone's Crushed album art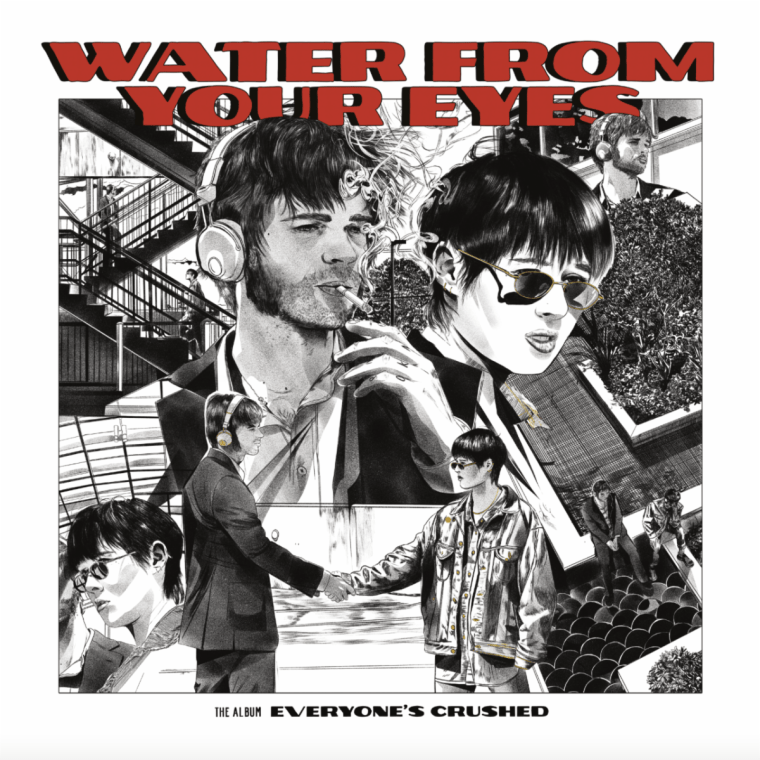 Everyone's Crushed tracklist
1. Structure
2. Barley
3. Out There
4. Open
5. Everyone's Crushed
6. True Life
7. Remember Not My Name
8. 14
9. Buy My Product
Water From Your Eyes 2023 tour dates
May 28 - Brighton, UK @ Brighton Dome ^
May 29 - Leeds, UK @ O2 Academy Leeds ^
May 31 - Edinburgh, SC @ The Queen's Hall ^
June 1 - Bristol, UK @ O2 Academy Bristol ^
June 15 - Philadelphia, PA @ Bonk's
June 16 - Washington, DC @ Comet Ping Pong
June 17 - Asheville, NC @ Static Age Records
June 19 - Athens, GA @ CINE #
June 20 - Nashville, TN @ DRKMTTR #
June 21 - Louisville, KY @ Whirling Tiger #
June 22 - Chicago, IL @ Sleeping Village
June 24 - Calgary, AB @ Sled Island
June 27 - Toronto, ON @ The Baby G
July 20 - New York, NY @ Central Park (Summerstage)
July 28 - Winnipeg, MB @ Real Love Summer Fest
August 12 - Sweden Göteborg @ Way Out West
August 18 - Biddinghuizen, Netherlands @ Lowlands Festival
August 19 - Brecon Beacons, UK @ Green Man
September 30 - Montreal, QC @ Pop Montreal
October 7 - Seattle, WA @ The Crocodile*
October 9 - Portland, OR @ Rev Hall*
October 1 - San Francisco, CA @ The Independent*
November 3 - Berlin, DE @ Pitchfork Festival
November 10 - Paris, FR @ Pitchfork Festival
November 11 - London, UK @ Pitchfork Festival
^ with Interpol
# with Sword II
* with Melody's Echo Chamber