Experimental pop artist yeule comforts their inner child on "sulky baby"
The London-based musician has also announced a series of upcoming live dates.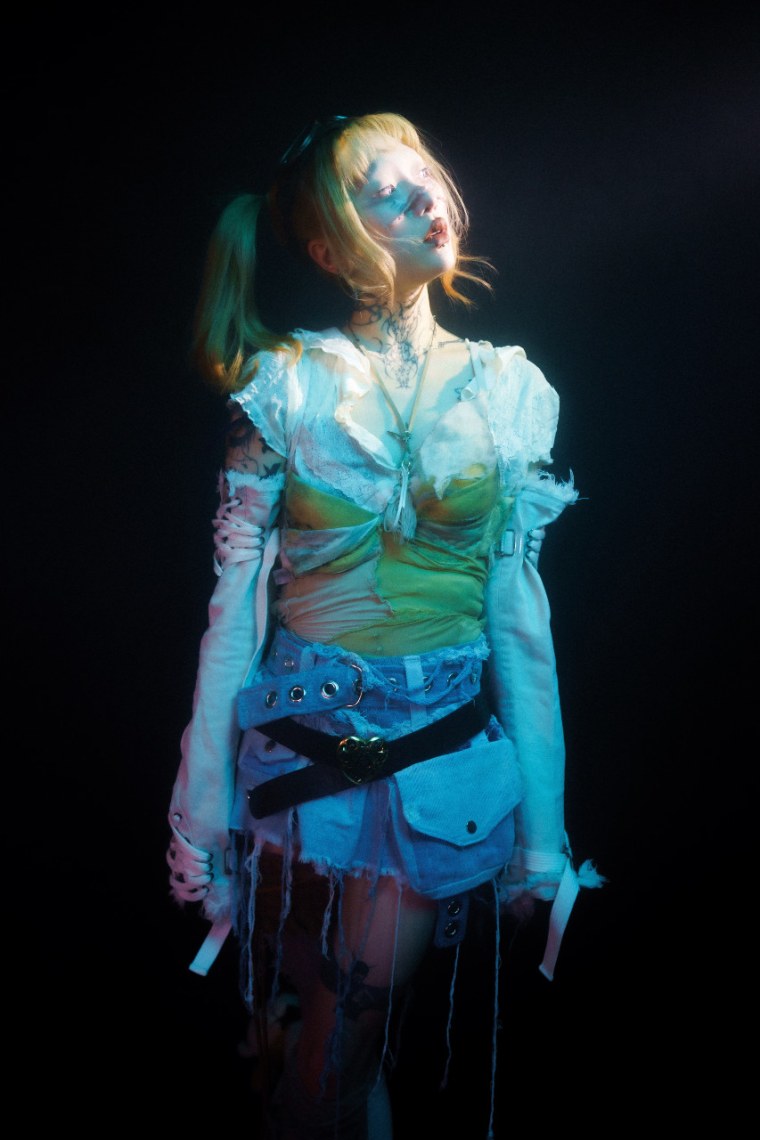 yeule, a.k.a artist Nat Ćmiel, has shared their new song "sulky baby." The single is a bittersweet indie rock jam and follows the release of their 2022 album Glitch Princess. In a statement, yeule describes the new song as "a 2000s alt-rock/shoegaze hybrid tinted in sad satire." That pretty much nails it. Check out the Jaxon Whittington-directed video below.
In materials shared with press, yeule adds of the song: "I felt like I was talking to a younger version of me, stopping her from crying, looking back at the ways I betrayed and neglected that innocence from myself. I failed to protect her and I felt like I needed to go back in time and fulfill what she was starved of. So that she could return to my side. So that I can smile like a little kid again.
"The song gives quite vivid descriptions of a depression I felt with almost a burning passion, yet I tried to give it a light-hearted tone. I think romanticizing is not always that bad. It helps to do it sometimes when you're dealing with a repressed memory. I think it is called an advantaged delusion? Sometimes, that's the only way I can remember parts of me I don't want to remember, so that I can lay her to rest and heal. My mother used to tell me as a child, not to sulk all the time. I guess that's why sulking is so special to me."
"sulky baby" is yeule's first single on their new label Ninja Tune. In addition to sharing the song, they have also announced a short run of U.S. and U.K. live dates scheduled for later this year. Scroll down for venue and date information.
yeule tour dates:
October 10 - Chicago, IL - Metro
October 15 - New York, NY - Webster Hall
October 29 - Los Angeles, CA - The Fonda
December 11 - London, UK - HERE at Outernet