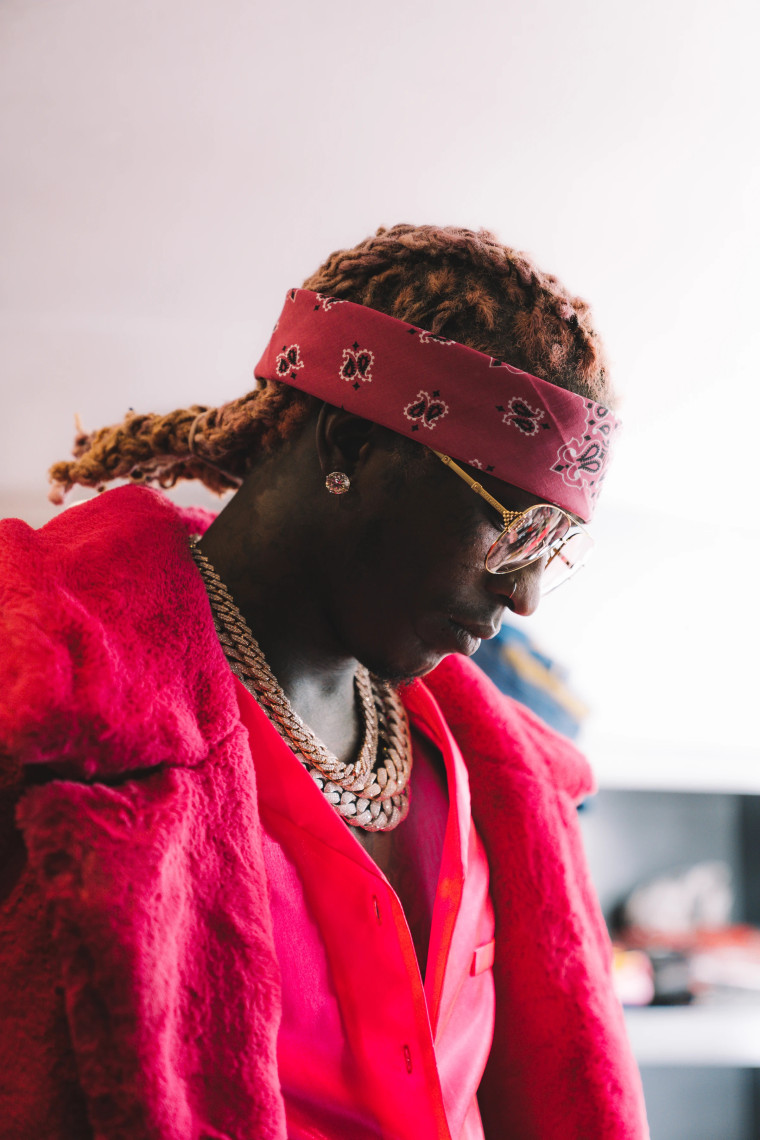 Jeffrey Williams (Young Thug) was transported from Cobb County Jail to a nearby hospital after experiencing chest pain before a scheduled hearing today (May 11). An attorney for Williams told Judge Ural Glanville that he had "no idea what his condition is currently" but that he did not expect him to appear in court today. "I've asked the sherrif's department if I'd be able to make contact with Mr. Williams — if I'd be able to see him at Grady [Hospital," he said. "The response is probably not." Local news channel 11 Alive is now reporting that Williams has been released from the hospital following an evaluation and is expected to be back in court tomorrow.
"I do know that he's had some difficulty of a similar sort at the Cobb County Jail a few months ago," Adams continued, "so I'm obviously very concerned about his wellbeing." Watch a video of his statements to the judge below via 11 Alive.
Last month, in a renewed effort to get him bond, Adams' co-counsel Brian Steel wrote that their client was "languishing in the County Jail," citing a lack of nutritious food options, fresh air, sunlight, and sleep. "By the end of the week, Mr. Williams is fighting to pay attention to the goings on in his case," Steel contended.
This past Tuesday (May 9) marked one year since Williams was taken into custody and charged with racketeering, along with 27 other alleged members of the Young Slime Life crew. In the lengthy pre-trial process since, he's been denied bond multiple times.
The FADER has reached out to both Steel and Adams for comment on Williams' condition.
Update, May 11, 5:30 p.m. EDT: This article has been edited to reflect new reports that Mr. Williams has been released from Grady Hospital following an evaluation.