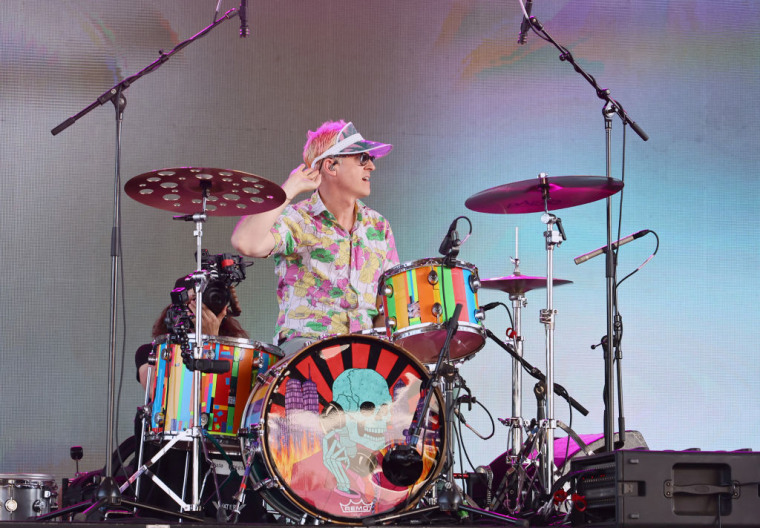 Foo Fighters have officially revealed their new drummer, who will take over from the late Taylor Hawkins. Josh Freese has joined Dave Grohl and the rest of the band ahead of the release of new album But Here We Are and an upcoming summer of live shows and festival appearances. Freese was announced as part of their livestream Foo Fighters: Preparing Music For Concerts, a rehearsal performance filmed at the band's 606 studios in California.
Freese is a regular presence on the live circuit and in recording sessions, having previously toured as part of Danny Elfman, Devo, Guns N' Roses, Nine Inch Nails, the Vandals, and Weezer. His session work includes appearances in recent albums by 100 gecs and Lana Del Rey, as well as Evanescence's 2003 single "Bring Me to Life" and Good Charlotte single "The Anthem."
Taylor Hawkins died in 2022 in Bogotá, Columbia at age 50; the cause of death has not been revealed. Freese stood in for Hawkins during two all-star tribute shows in London and Los Angeles last year.
But Here We Are is produced by Greg Kurstin and Foo Fighters. A press release describes the album, out June 2, as "the sound of brothers finding refuge in the music that brought them together in the first place 28 years ago, a process that was as therapeutic as it was about a continuation of life."