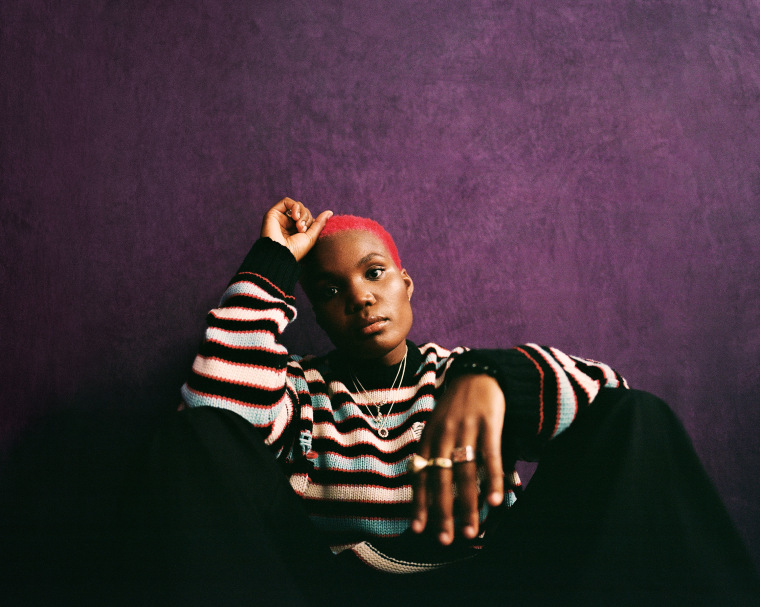 Arlo Parks is this week's guest on The FADER Interview podcast. In conversation with David Renshaw, the 22-year-old English artist with songwriting capabilities far beyond her years dives deep into the process behind her new album, My Soft Machine.
Part of this process was watching movies. The album's title itself comes from a quote from The Souvenir, a 2019 film starring Tilda Swinton and her daughter, Honor Swinton Byrne, and directed by Joanna Hogg. But Parks drew inspiration from many other movies, actors, and directors as well.
"I was reading Gus Van Sant's book, which tracks his creative journey from the very first movie he directed all the way through," she says. "His career has had moments of massive commercial success like Good Will Hunting. But then he goes into a film like Gerry, which is very much his own personal creative venture and quite abstract. It was really inspiring to be like, 'Okay, if I want to make music for a long time, all I can do is trust the instincts I have now.' People are gonna like certain albums I make more than others, and that's just how it's gonna be.
"In terms of specific films, I loved watching [Almodovar's] Parallel Mothers and Talk to Her, watching the Lanthimos movies again — Dogtooth, Killing of a Sacred Deer — watching the short film La voz humana with Tilda Swinton, where she's going through a breakup in this vibrant, surreal home, and she's waiting and waiting for this person who's left her life," Parks continues. "I've always gravitated towards films that feel like they're about humans — how fallible they are and how capable of beautiful and terrible things they are."
Listen to the full interview via this link, embedded below, or wherever you get your podcasts.