Watch The Scary Jokes' "Elephant Foot" video, a dystopian tale of device dependence
The track is from the their Fire-Toolz-produced new album, Retinal Bloom, coming Friday via Needlejuice Records.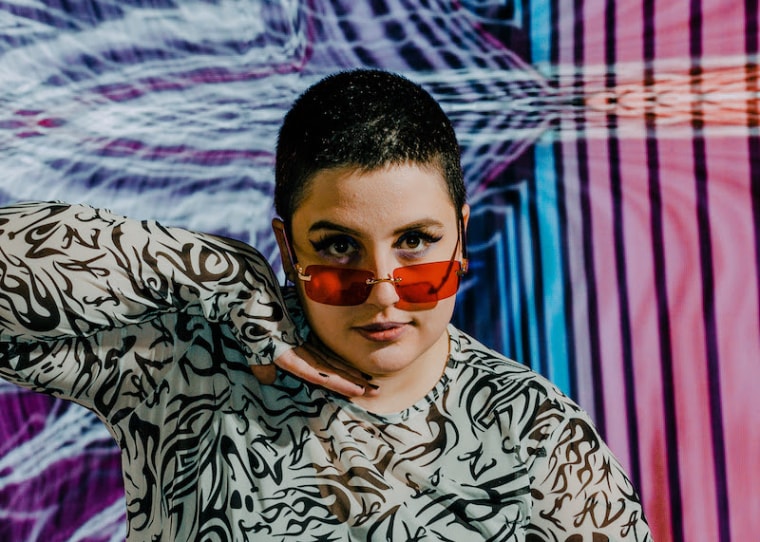 Liz Lehman (The Scary Jokes) has a new album dropping Friday. Retinal Bloom is produced by noise-pop singularity Fire-Toolz and is Lehman's first project for Nashville's Needlejuice Records. With five of the record's 10 tracks out already, Lehman has given the listening public more than a taste of its overall ethos, but they're still slowly revealing more bits and pieces of the project.
Today (May 24), Lehman premieres the video for the mid-album standout "Elephant Foot," a gentle ode to self-loathing sweetly rendered in an ethereal register that belies the deep shame at its core. Created in collaboration with Faraone Productions, the new visuals take the sorry tale in a direction that's at once lighter and more disturbing.
In the new short, we're introduced to our protagonist, a lonesome 20-something living out a solitary existence in a gray apartment. Desperate for companionship, they order a UrGuy! Brand Personal Friend, an android buddy similar to the tamagotchis of yore but far more sinister. Their life soon becomes consumed by the full-time job of catering to their UrGuy's every want and need, especially its seemingly boundless appetite for a neon liquid called NuGoo.
The clip eventually reaches its darkest possible logical conclusion, with our hero hooking themself up Matrix style to the machine, resigning themself to live out their existence as a food source for a malevolent AI. However prophetic the video may be regarding humanity's collective future, it's still quite a fun trip, never losing the sense of humor that makes everything a bit more bearable. Watch it below, and keep scrolling for a statement from The Scary Jokes about the themes of "Elephant Foot," as well as Retinal Bloom's cover art and tracklist.
The Elephant's Foot is this giant mass of radioactive material in the deepest trenches of Chernobyl. It's such a creepy, real-world thing that exists — this hidden, deadly, singular object. In the song, I equate myself to the Elephant's Foot. I've had a lot of hostility levied at me over the years, for being queer, or existing as an online "personality" — which, for some reason, just automatically annoys certain people — or over mistakes I've made and times when I was wrong. These things really get to me, and the ways in which I've been dehumanized is always turned inwards. It can make me feel worse than subhuman, more like this repellent thing that should be hidden away. And in that sense, "Elephant Foot" is also a plea for privacy — wanting to be alone and be left alone.
Then, about halfway through, the song mutates into a frenzied attempt at rationalization, searching for the truest reason why I'm hurting so much and coming up short. The eventual conclusion is that it's ultimately not an external thing — the shame inside of me is self-sustaining, constantly feeding on itself and radiating toxicity. It is its own Elephant's Foot, and to me, that is the most hopeless explanation of them all.
One of the major emotions driving "Elephant Foot" is this feeling of crushing futility, and I really love that the artists at Faraone picked up on that and decided to take a more comedic approach. I was really excited when I learned they would be involved in creating this video — I was already a big fan of their ARG Gilbert Garfield and had unknowingly enjoyed some of their work for adult swim. It's been a dream of mine for a long time to work with an artist collective like this one, and I couldn't have asked for a better collaboration. The sort of nauseating, Sisyphean spectacle they created is a perfect companion to this song.
Retinal Bloom album art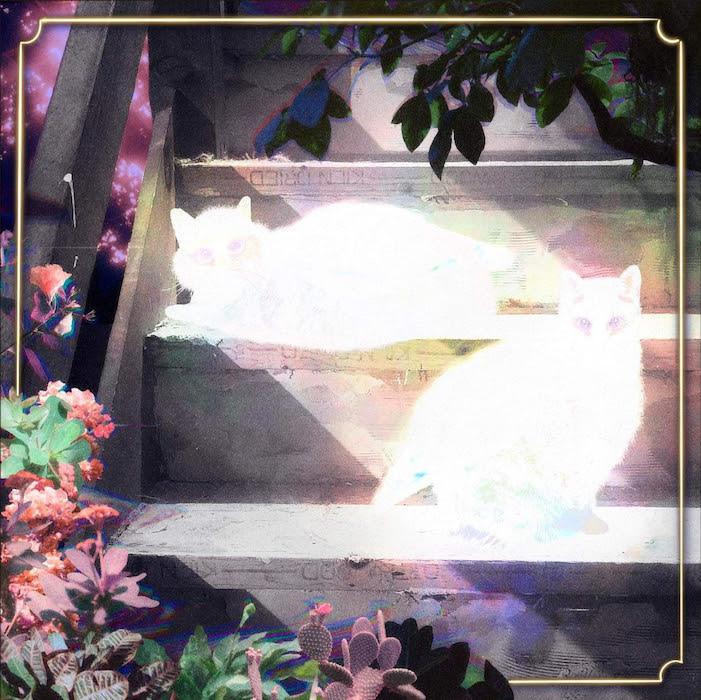 Retinal Bloom tracklist
1. Our Murderous Descent
2. Riptide
3. Magic Hat
4. Forever in You
5. Uzumaki
6.Elephant Foot
7. Parthenogenesis
8. Rage
9. Demons of Accident
10. Retreat to Celestial Bodies