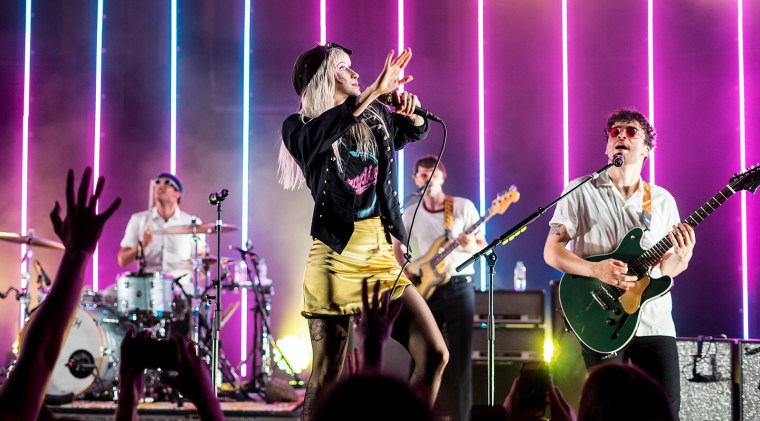 Yesterday (May 30), the crowd at Madison Square Garden began to get a little too rowdy for Hayley Williams' liking. Paramore was playing their first of two nights at the venue, performing "This Is Why" when the frontwoman stopped the show.
TikTok user @madblackbimbo caught the seen on camera, showing two fans shoving their way through the crowd. The surrounding audience fights back, beginning to point at the couple and tell Paramore to get them out.
"Holy shit! Fuck you!," Williams yells, stopping the music. "I will embarrass both of you." The two audience members start to laugh before realizing she's serious. "Both of you need to need to find somewhere else to take care of that shit because it's not happening here," she continues, explaining that "This Is Why" is one of Paramore's favorite songs to perform. Watch the clip in full below.