RXKNephew's stream of loosies never seems to slow, but today (June 9) marks the rare occasion of an official album announcement from the Rochester rap phenom. The project in question is The ONEderful Nephew, a collaborative LP with Brooklyn-via-Chicago beatmaker DJ Rude One, due out next Friday, June 16 via Closed Sessions.
News of the forthcoming record comes with its lead single: a sinister, minimalist hate track titled "Fuck Yo Set." Over a single-note sub-bass that swells around a choppy boom-bap kick-snare, Neph tosses off gems like "I'm a whole Black air force / You a Black & Mild," "Hollow point turn OG into Aladdin," and "How you 50 with a 12-year-old boy chest?"
Listen to "Fuck Yo Set" below, and keep scrolling for The ONEderful Nephew's cover art and tracklist.
The ONEderful Nephew album art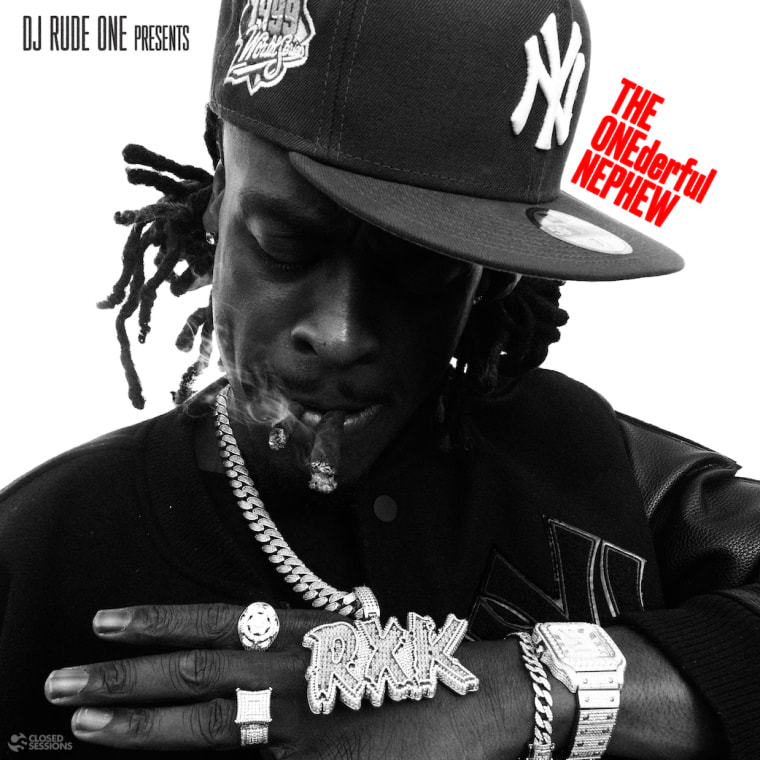 The ONEderful Nephew tracklist
1. F**K Yo' Set
2. Raw Dope
3. Black Ice
4. No More Dreaming
5. Way More Than A Little
6. B.B Belt
7. One Hundred & Thirty Three TImes
8. Murder For Hire
9. Who Calling You
10. B.B. Belt (Remix)