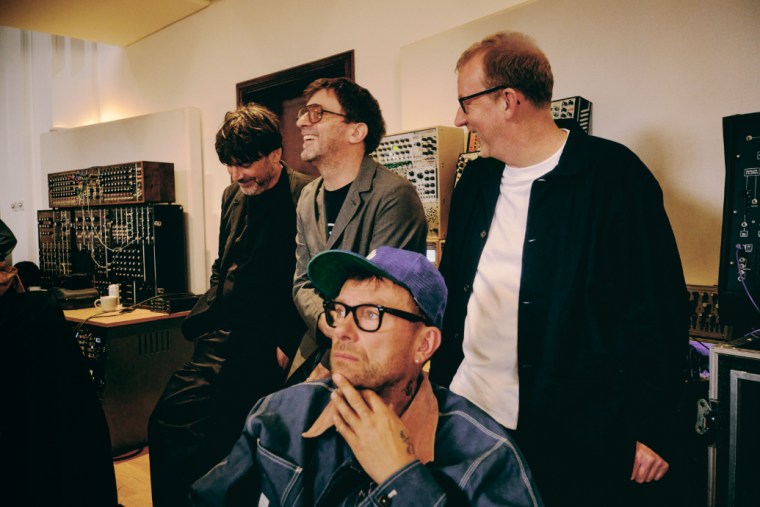 Blur have shared a new track called "St. Charles Square." It's the second single from The Ballad of Darren, the band's ninth studio album, due out July 21. Graham Coxon's serrated guitar lines take the lead on the new track, an appropriately chaotic scene for Damon Albarn to do some soul-searching. Hear the song in the music video below, depicting the band performing the track during one of their recent performances.
In a recent interview with Apple Music, Albarn discussed the beginnings of Blur's recording process for The Ballad of Darren. "When I finished the demos and I felt I've got something I'm excited about," he remembered, "I got everyone into a studio in January this year and I just sort of sat them down and I said, 'Right. This is what I've got. You choose what you want to use from it and we move forward from that.' But I mean, at the beginning, I really didn't want anyone in the studio but Graham to start off with, but the other two kind of day one said, 'No. We want to stay here if that's all right.' And they did. And do you know what? It was the best thing, really."
Blur recently performed a number of shows across the U.K. and Europe, including the Primavera Sound Festival in Barcelona. Stream "The Narcissist," their first new song in eight years, here.