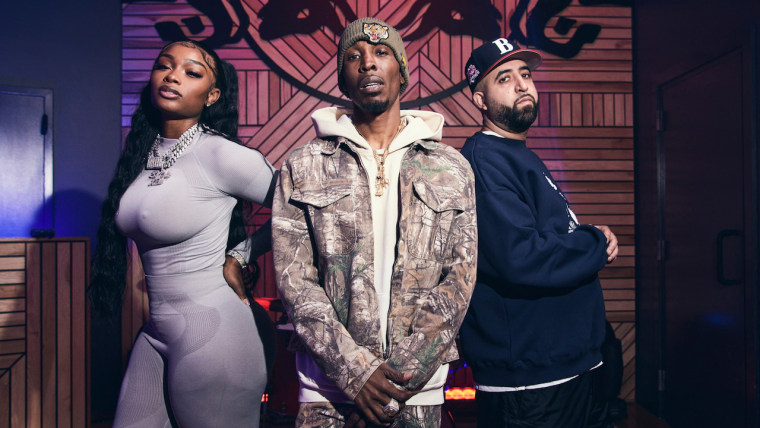 In the latest episode of Red Bull Spiral — based on the brand's Japanese fan-favorite RASEN — the platform invites Griselda mainstays Armani Caesar, Rome Streetz, and Jay Worthy to take part in a unique cypher, recorded all in one take.
The three emcees pass off the mic to one another, freestyling over the same beat. Armani Ceasar graces confidently the stage first, spitting braggadocious rhymes like, "Big Bars / I'm the one, bitch not the two / Pretty bitches in my crew / We pop out, we check the room." Rome Streetz comes on next, delivering blows off rip: "Elevator, I took these stairs to stardom / Don't compare to these squares they all stuck, sick, and starving." Jay Worthy ends the cypher, repping the West Coast with his effortless flow, spitting, "Fuck an interview / My story well known through the avenues."
Watch the freestyle in full below.