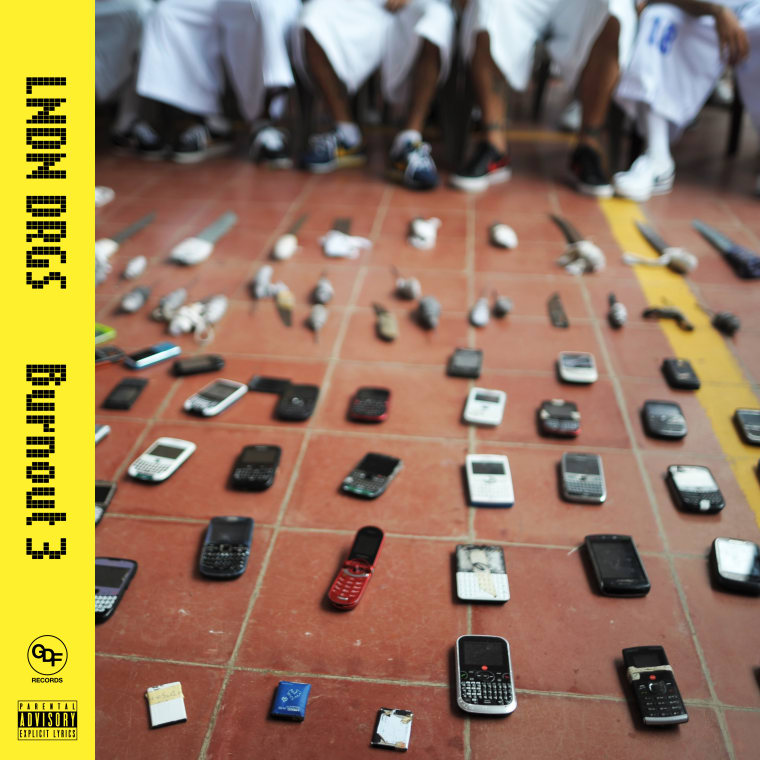 Last year was a busy one for Jay Worthy. Fresh off collaborative releases like June's Fantasy Island with The Alchemist, and more recently, September's G-Worthy with G Perico and Cardo, the Compton rapper shows no signs of slowing down in the new year.
Premiering today on The FADER, the Cali two-piece of Worthy and Sean House, better known as LNDN DRGS, returns to their winning formula for the third installment of their Burnout series. On it, Worthy's cold player rhymes contrast perfectly with House's signature, sunny G-funk-laden production. Narrated by Nick Beem, it's comprised of just over nine minutes of five groovy one-verse offerings from the duo.
Speaking about the new release over email, the group said: "The Burnout series is dedicated to the contraband burner phones inmates use to communicate with the outside world. 'Burnout 3' picks up where 'Burnout 2' left off, with a brand new mix [of] gangster lyrics set to a mix of 80's funk and soul."
Listen to LNDN DRGS' "Burnout 3" below, and scroll on for the tracklist.
Tracklist:
1. Leave the Game
2. Pro Club
3. Do It Like A P
4. Mystery
5. Now I Am Here
Thumbnail image taken by Brandon Artis.