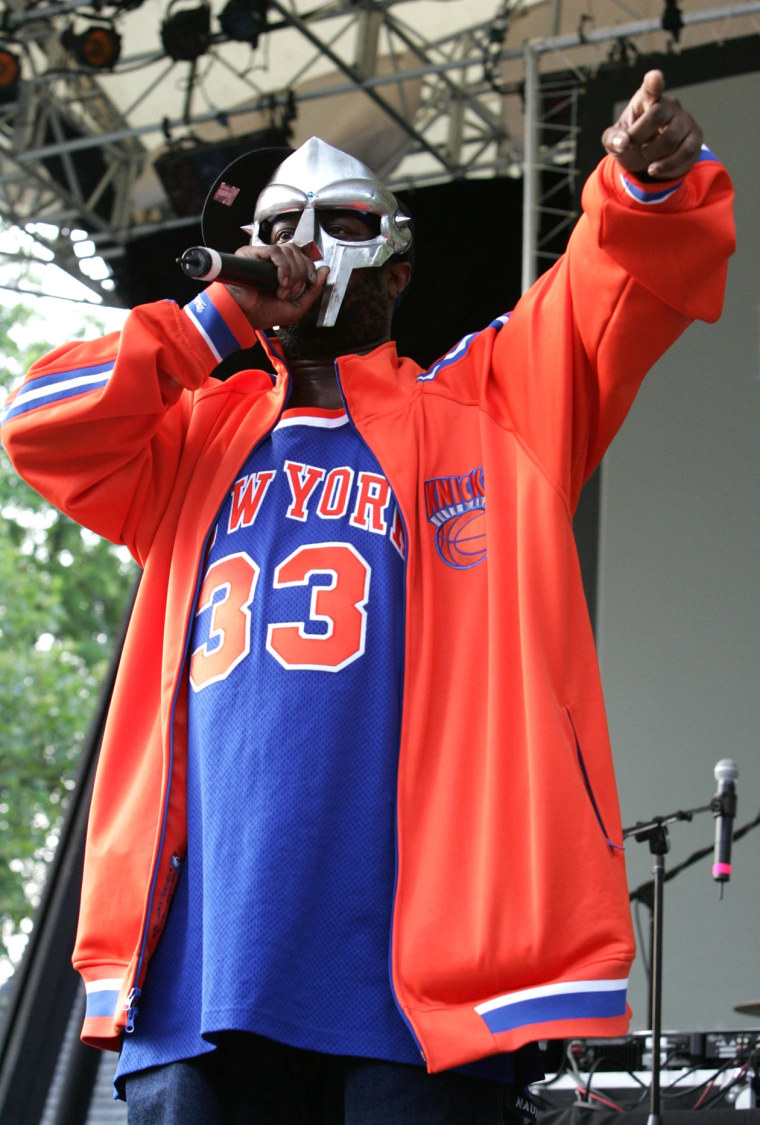 The wife of the late MF DOOM has expressed concerns that the care he received in a British hospital prior to his 2020 death was below the expected standard.
The rapper, real name Dumile Daniel Thompson, was treated for a severe reaction to blood pressure medication at St James' Hospital in Leeds, England when his condition worsened and he passed away, age 49. An inquiry into his death began earlier this week with Leeds Live reporting that Thompson's wife, Jasmin, spoke to officials to relay what she sees as sub-par care on the part of the hospital.
Jasmin paid tribute to her husband, calling him a "a wonderful, talented man taken too soon and missed by everyone." She explained that her husband was suffering with ill-health prior to his death and had been diagnosed with kindey disease. It was an allergic reaction to new medication for this condition that led to him being admitted to St James' in October 2020, suffering a swollen tongue and throat that caused breathing difficulties.
It was during his time in hospital that Thompson's condition began to worsen, according to his family's legal representatives. They also raised questions about how often he was checked by staff and why he was made to wait hours to receive medication.
During her testimony Jasmin explained that she was unable to visit due to COVID-19 rules and told the inquiry that her husband called her in distress as his condition worsened. She told Wakefield Coroner's Court that he was kept in a room she didn't feel was adequate. She said: "I don't want to say it was an old storage room...it wasn't set up. Maybe it was a room a long time ago." She also claimed her husband was unable to reach the buzzer used to alert staff and that she was forced to contact them via phone to help him receive attention.
The inquest heard that on October 21 Thompson complained that he couldn't breathe and suffered a respiratory arrest after attempting to get out of his bed. It was believed he was getting better at the time, with the inquest hearing that his oxygen levels had improved and he was able to eat and speak to staff. An investigation was launched after his death, resulting in new recommendations on how to treat patients with angiodema, the condition that caused the swelling to Thompson's throat and tongue.
The inquest is ongoing.