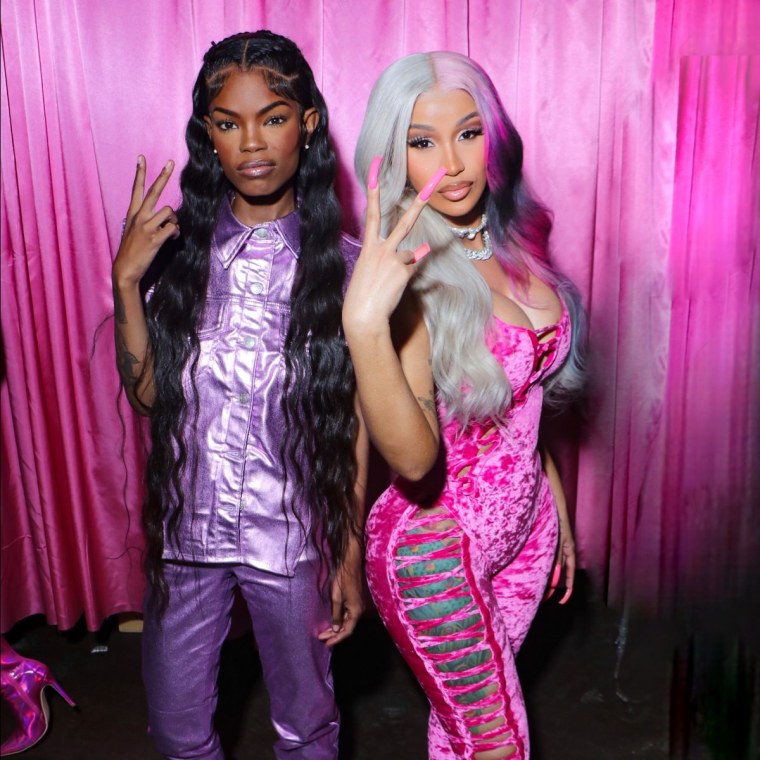 Cardi B has jumped on a remix of Chicago rapper FendiDa Rappa's "Point Me To The Sluts." A video for the reworked version of the 2022 song, now titled "Point Me 2," is streaming below.
Fendi released her first mixtape, Str8 from Da Raq, in 2021. In 2022 she went full-time with music and quit her job as an armed security guard. She released the viral "Juke Song" soon after and followed it up with "Point Me To The Sluts." She recently signed to Giant Music, joining Cash Cobain and SwaVay on the roster.
Cardi B's appearance on "Point Me 2" is the latest in a line of guest features from the Bronx rapper. Last month she joined Latto on a version of her song "Put It On Da Floor," while last year she remixed tracks by Rosalia, GloRilla, and Kay Flock.