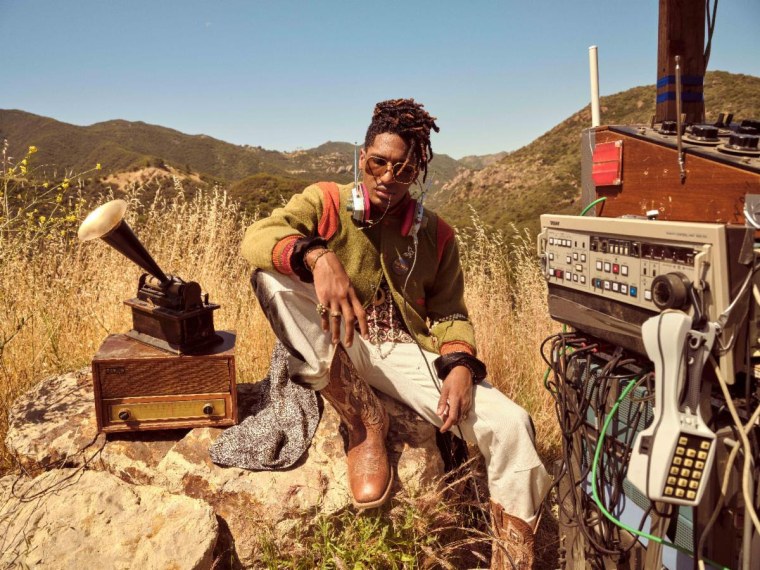 Jon Batiste has announced details of his new album, World Music Radio. The album will be released on August 18 and features an array of guest stars, including Lana Del Rey, Kenny G, Lil Wayne, Fireboy DML, and NewJeans among others. The first single, "Calling Your Name," is streaming below.
"I created this album with a feeling of liberation in my life and a renewed sense of exploration of my personhood, my craft and of the world around me unlike anything I had ever felt before," Batiste said in a statement.
World Music Radio is the follow-up to Batiste's 2021 release We Are, which was named Album fo the Year at the 2022 Grammys.
World Music Radio tracklist
1. Hello, Billy Bob
2. Raindance featuring Native Soul
3. Be Who You Are featuring JID, NewJeans and Camilo
4. Worship
5. My Heart featuring Rita Payés
6. Drink Water featuring Jon Bellion and Fireboy DML
7. Calling Your Name
8. Clair de Lune featuring Kenny G
9. Butterfly
10. 17th Ward Prelude
11. Uneasy featuring Lil Wayne
12. Call Now (504-305-8269) featuring Michael Batiste
13. Chassol
14. Boom for Real
15. Movement 18' (Heroes)
16. Master Power
17. Running Away featuring Leigh-Anne
18. Goodbye, Billy Bob
19. White Space
20. Wherever You Are
21. Life Lesson featuring Lana Del Rey