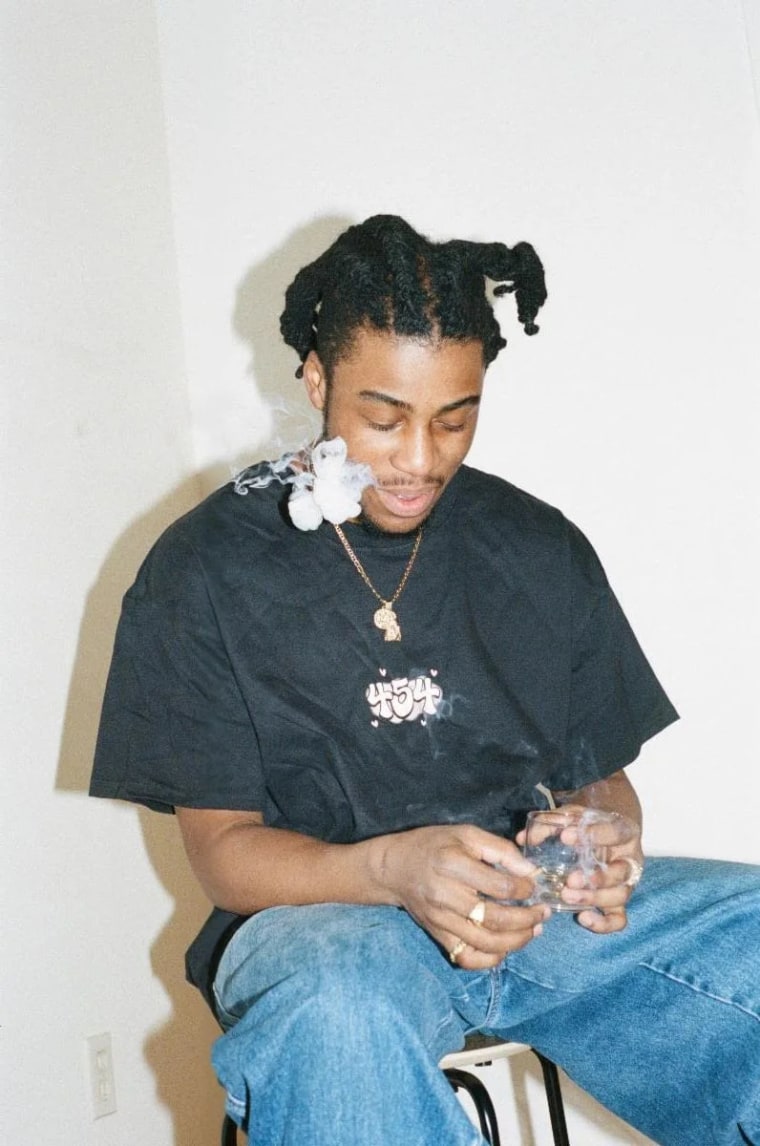 454 has remained consistently interesting since we profiled him for our Gen F series in 2021. Last month, with the release of the certified summer jam "Gangster Party," the Central Florida rapper/producer announced a joint project with the equally exciting, genre-bending New York hip-hop crew Surf Gang.
That record, Fast 5, has now arrived. The (appropriately) five-track EP dropped today (July 12) as scheduled. Its four other songs maintain the infectious vibe of "Gangster Party," its closing track. But it's far from a one-trick tape. The dreamy opener "Angel" melts into "Nextel," which is equally cloudy but grounded by a massive sub bass. "Barbie" is a candied love song, but its choppy, jarring drums keep it from sticking to the teeth. And "Cobra," the project's Sickboyrari-featuring penultimate cut, sounds like early Carti with a Sicko Mobb twist.
"Since I started making music, I haven't done much collaborating, so the process of bringing this idea to life opened a new space for me," 454 writes in Fast 5's press release. Doing this project with Surf Gang pushed me to break out of my shell. Solely based on their workflow, it sparked inspiration from day 1.
"I've always been a big fan of their catalog, so coming together for this made it a full circle moment," he continues. "[While] still trying to keep our foundations, we collided with different atmospheres to create a world I haven't lived in yet."
Hear the results for yourself below.