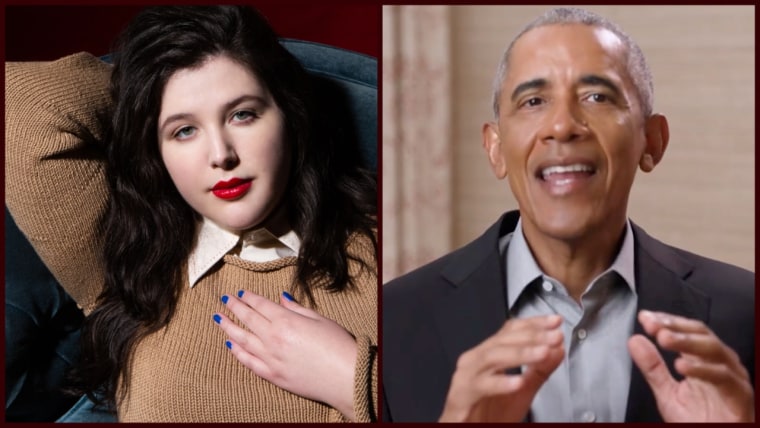 On Thursday, July 20, just over halfway through a record-breakingly hot 2023, Barack Obama has shared his annual summer playlist. His seasonal soundtrack includes songs by J Hus, SZA, Rosalía, Burna Boy, Ice Spice, Kelela, Janelle Monáe, and — regrettably for him — boygenius.
Adding "Not Strong Enough," an existentially fraught standout from the power trio's debut LP, the record, to this year's list probably seemed like a home run to Obama (or the unnamed staffer who he assures us is not behind his perpetual churn of recommendations). But after he released his choice tunes for a carefree summer 2023, the group's member Lucy Dacus took to Twitter to point out a less fortunate part of his record.
Quote-retweeting Obama's initial post announcing the playlist, Dacus wrote "war criminal," followed by a typed-out frown emoji. Dacus's accusation is not without basis. During his eight-year presidency, Obama ordered 563 drone strikes — almost 10 times as many as his predecessor, George W Bush, though not as many as Donald Trump — killing nearly 4,000 people, between 384 and 807 of whom were civilians, per The Bureau of Investigative Journalism.
Obama has yet to publicly respond to Dacus's statement.