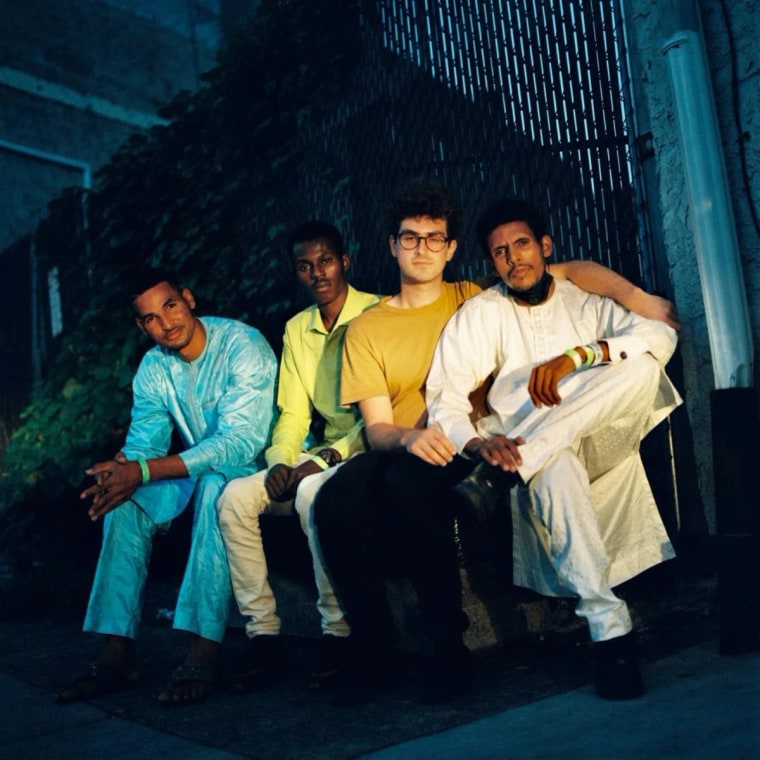 Desert blues guitar luminary Mdou Moctar and his bandmates are asking fans to help them fund an indefinite stay in the United States as a violent coup wreaks havoc in their home country of Niger. This morning (August 3), they posted a GoFundMe link to their social media, along with the following statement:
"Last week while we were on tour our home of Niger was plunged into chaos when a Coup took place. As a result, we are unable to return home to our loved ones and must remain abroad indefinitely. We have launched this [GoFundMe] to help offset the living costs associated with that. We are so appreciative of our fans and community and their unending support and are so appreciative of whatever you are able to do to help us in this unprecedented and scary time. Thank you so much."
Moctar and his two Nigerien bandmates were scheduled to return home following their July 29 performance at Central Park SummerStage in New York. But their plans were derailed when a right-wing junta supporting General Abdourahamane Tchiani detained Niger's president, Mohamed Bazoum, at his home on July 26 and declared that they had seized power. Since then, they've closed the country's borders, leaving Nigerien citizens like Moctar and Co. stranded abroad.
Visit this link to help Mdou Moctar and his band reach their $50,000 goal.