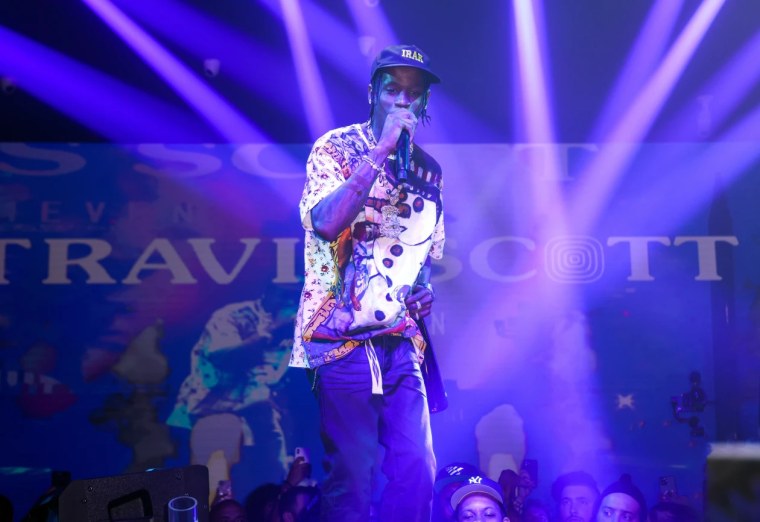 Travis Scott's recent live show in Rome resulted in 60 people requiring medical attention and sparked fears of an earthquake, CNN reports. The rapper was in Italy on August 7 for a concert to promote his new studio album UTOPIA. The event, held at Circus Maximus, an ancient chariot-racing stadium, was initially supposed to take place at the pyramids of Giza in Egypt but was canceled due to "complex production issues."
Rome's civil protection department told CNN that one attendee at the show sprayed pepper spray into the crowd, injuring the group of 60 people in the process. Meanwhile, a 14-year-old was injured after falling four meters from a false wall they had climbed outside the venue to get a better view of the stage.
Italy's fire service, meanhwile, said they had received "hundreds of calls" about a possible earthquake during the concert. Alfonsina Russo, director of the head of the Colosseum Archeological Park, has called for a ban on all musical performances tt Circus Maximus following Scott's visit.
"The Circus Maximus is a monument. It is not a stadium, not a concert hall," Russo said. These mega rock concerts put it at risk. Rock concerts should be held in stadiums so as not to endanger public safety."
Earlier this week Scott announced details of a North American tour scheduled to begin in September. It is the rapper's first tour since the Astroworld tragedy in 2021. It was recently reported that Scott and promoters Live Nation have settled with a third family who lost a child at the Houston festival.
The FADER has reached out for comment.