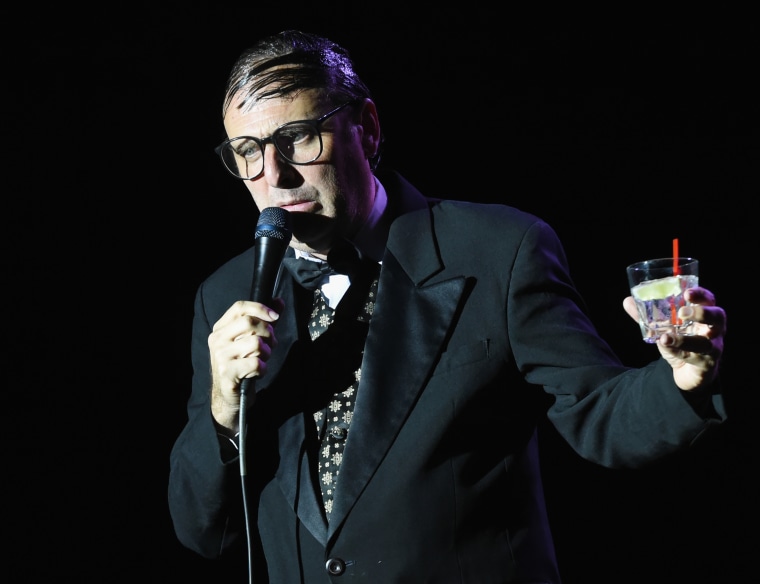 Gregg Turkington has announced a new album from the mind of his longtime lounge lizard comedian character Neil Hamburger. Turkington/Hamburger conceptualized Neil Hamburger Presents: Seasonal Depression Suite, due out October 20 via Drag City, as a musical "filtered through the lens of various guests stuck in a perfectly average chain-hotel during the holiday season, wallowing in self-pity and paranoia, re-living personal catastrophes both real and imagined, or simply trying to use the hotel vending machine," per the project's press release.
Neil Hamburger presents SEASONAL DEPRESSION SUITE - https://t.co/gOCwAhBZJQ pic.twitter.com/fjURTBicDc

— Neil Hamburger (@NeilHamburger) August 21, 2023
The album was recorded in collaboration with producer/arranger Erik Paparozzi, who also worked with Turkington on his last Neil Hamburger music release, 2019's Still Dwelling. Alongside Hamburger and Paparozzi, the record's ensemble cast features Bonnie "Prince" Billy, Neil Finn (of Split Enz, Crowded House, and Fleetwood Mac), A.J. Lambert (Frank Sinatra's granddaughter), tBow Wow Wow's Annabella Lwin, Sun City Girls' Alan Bishop, Pleaseeasaur's J.P. Hasson, and the performance Puddles Pity Party, who takes lead vocal duty on the suite's lead single, "Maids Can't Mop Up Memories," out now.
The new track is a ridiculously lush ballad with an absolutely killer chorus: "Lysol kills the germs / And Febreze can mask the smell / But maids can't mop up memories / Or wipe away pure hell." Watch Shannon Newton-directed visual treatment for "Maids Can't Mop Up Memories," stream the song on its own, and check out Seasonal Depression Suite's cover art below.
Neil Hamburger Presents: Seasonal Depression Suite album art