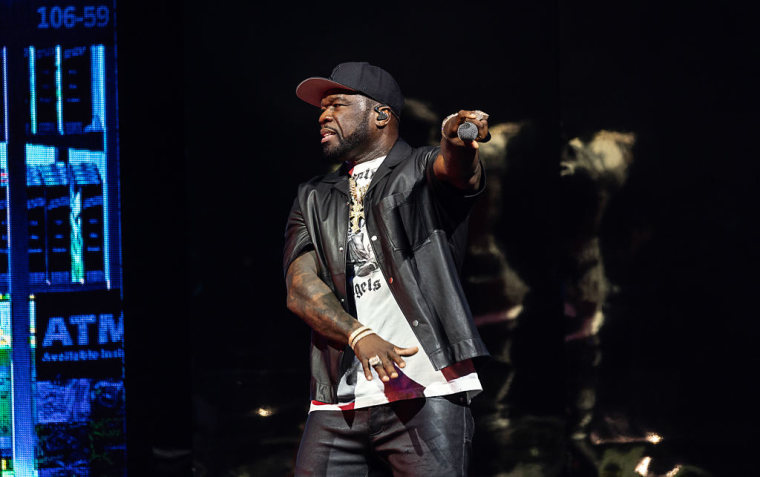 50 Cent's lawyer has stated that his client would "never intentionally strike anyone" after the rapper was filmed throwing a microphone from the stage and injuring a member of the audience. The incident took place at LA's Crypto.com Arena on Wednesday night with footage of the moment going viral on social media.
In the clip, 50 is seen switching one faulty microphone for a replacement. When the second mic doesn't seem to work, either, he tosses it from the stage into the area off to the side. It is here that it is alleged to have hit someone.
According to TMZ, the second microphone hit Power 106 host Bryhana Monegain. It is claimed that she has subsequently filed a criminal battery report against the rapper shortly.
Monegain is yet to speak about the incident in public, but an image of her alleged injuries have been circulated on social media.
A statement given to Deadline by 50's attorney Scott Leemo, reads: "Let's be very clear, as I told (the) LAPD this afternoon, my client Curtis would never intentionally strike anyone with a microphone. Anyone saying something different doesn't have all the facts and is misinformed."
The FADER has contacted 50 Cent's representative for comment.
50 Cent is currently on tour celebrating the 20th anniversary of his 2003 debut album Get Rich or Die Tryin'. The "Final Lap" tour ran into trouble earlier this week when a show in Phoenix, Arizona had to be postponed due to extreme heat.