PC Music reveals 10th anniversary show line-ups
The label will be holding parties in New York, Los Angeles, and London over the next month.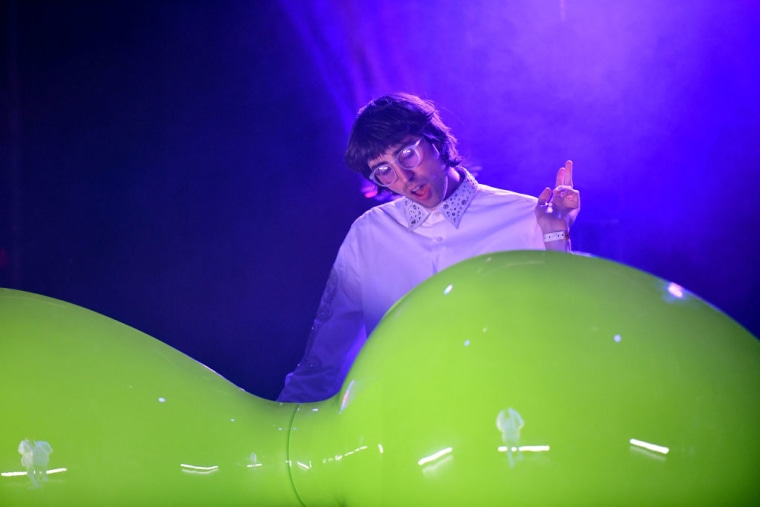 PC Music are celebrating their 10th birthday this year and will be taking their experimental pop label on the road, with shows in New York, Los Angeles, and London due to take place starting this week.
The series kicks off in New York on Friday, Saturday, and Sunday featuring headline performances from Life Sim and POBBLES. In addition to sold out shows at Market Hotel on September 22 and The Meadows on September 23, the label will also host a boat party Circle Line Cruises with DJ Warlord, Doss, and GRRL, plus umru B2B DJ Fuck.
The traveling road show will then make its way to Los Angeles for two nights, titled Bronze and Silver. They will take place on September 29 and October 3, respectively, with Astra King and Thy Slaughter due to appear on both nights.
Finally, PC Music will wrap up its birthday celebrations with a homecoming show in London on October 31. The show, held at the Outernet venue, will feature performances from label founder A. G. Cook and Danny L Harle plus special guests TBC. Check out all PC Music 10th Anniversary dates with full show lineups below.
The series of live shows followsthe recent announcement that 2023 will be the final year of new releases from PC Music. As of next year, PC Music will be dedicated to archival projects and reissues.
PC Music - 10th anniversary shows
OH YEAH – September 22
Market Hotel, Brooklyn, New York
Life Sim
umru
DJ Fuck
Holly Waxwing
+ Special Guest
OH YEAH 2 – September 23
The Meadows, Brooklyn, New York
POBBLES
umru
DJ Fuck
Lil Data
+ Special Guest
BOAT YEAH – September 24
Circle Line Sightseeing Cruises, Manhattan, New York
DJ Warlord
Doss
GRRL
umru B2B DJ Fuck
BRONZE – September 29
Genghis Cohen, Los Angeles
Thy Slaughter
Astra King
BASECK
Lecx Stacy
SILVER – October 3
1720, Los Angeles
Thy Slaughter (Live)
Astra King
Count Baldor
+ Special Guests
POP CRYPT *LIVE* – October 31
HERE at Outernet, London
A. G. Cook
Babymorocco
caro♡
Danny L Harle
Denzel Himself
EASYFUN
Thy Slaughter
+ Special Guests