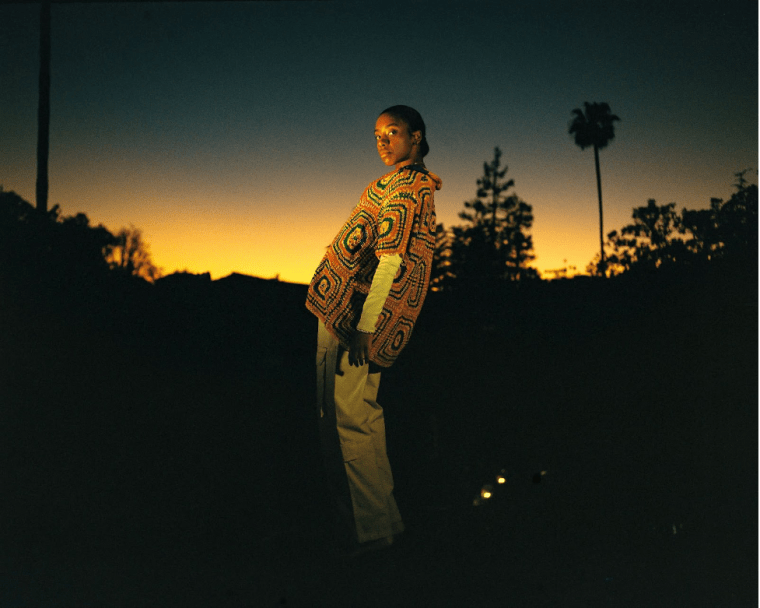 The FADER's "Songs You Need" are the tracks we can't stop playing. Check back every day for new music and follow along on our Spotify playlist.
Dua Saleh, the Sudanese-American artist whose debut album Crossover dropped last year, recently scored a major writing credit when their name made it onto Travis Scott's UTOPIA song "My Eyes." Saleh, whose flow can be heard across the first verse of the song, is joined on the credits by Sampha and Bon Iver, which is pretty sweet company to be keeping.
Saleh's own music has always been a little more intimate and considered than the bombast of Scott's IMAX rap, and that proves the case on their new song "daylight falls." The lyrics are written with firm memories of being at their low ("Fucking me up/In the dead of the night") but with enough distance from those feelings to be able to help others. It starts out small, with a campfire guitar strumming gently in the background. The embers of the song then ignite as the loathing sets in and "daylight falls" reveals itself as a full-blown emo ballad. It's only when the emotions die down that Saleh arrives from the other side, offering support and solace to any feeling alone. "If I need, you find me" they sing with a reassuring compassion.
Saleh is asking anyone who listens to "daylight falls" to consider supporting the people in their home country Sudan affected by the ongoing civil war. Darfur Women's Action Group is a non-profit assisting marginalized communities in the region.