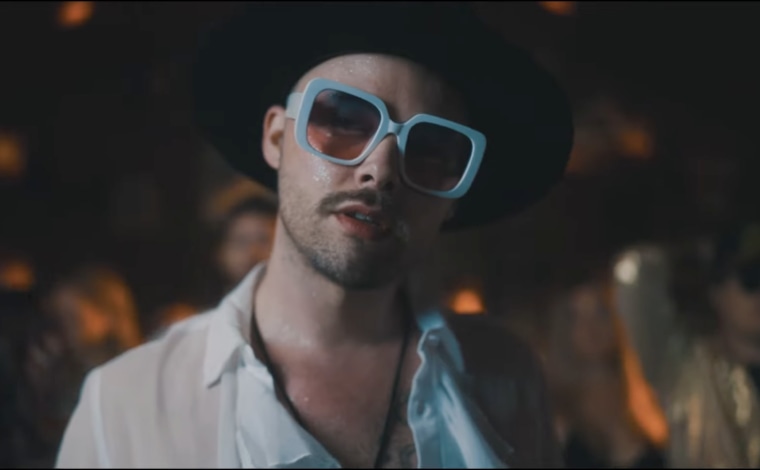 Adam Mac, an openly gay country singer from Russellville, Kentucky, has cancelled his scheduled headlining performance at his hometown's Logan County KY Tobacco & Heritage Festival due to concerns of homophobic backlash. In a post announcing the concert's cancellation, the festival cited "circumstances beyond our control."
Mac gave his side of the story to fans in a video uploaded to TikTok on Thursday (September 21). According to his account, the Logan County Chamber of Commerce had announced him as the featured act of the festival's grand finale concert earlier this week, after calling to ensure his performance "would not be promoting homosexuality or sexuality in a family-friendly environment." He was confused but didn't think much of it. "I don't really know what they expected I was going to do other than just come and put on a hell of a show like we do," he said.
In the days that followed, though, Mac says he became aware that some Russellville residents remained upset about the fact that a gay person would be playing the event — so upset that they planned on protesting, both at the Chamber of Commerce and the festival itself. "To know that there are people who are angry that they've asked me to come and perform in a town that I was raised in for 21 years of my life… is just so disheartening," he said.
Mac says he went back and forth on his decision, not wanting to cave to bigotry or let his local fans down, before ultimately deciding to "cancel the show and let them book someone else who will not be as 'controversial.'
"I'm really sad about it," he continued. "I'm working on trying to figure out a way to do something else to make it right. I really, really wanted to be there." He closed the video by saying his upcoming show in Nashville would be "everything [he] wanted the Russellville show to be" and urging his supporters to join him there.
Reached by The FADER for comment, Logan County Chamber of Commerce Executive Director Polly Steenbergen responded with the following statement:
The Logan County Tobacco and Heritage Festival is an annual celebration comprised of dozens of events over a three-week period each fall. This year's festival was scheduled to conclude with a Grand Finale Concert on October 14 with a performance by country music artist and Logan County native Adam Mac. However, following threats of protests, Adam Mac made the decision to cancel the concert due to safety concerns for himself, his band, and the concert attendees. While we did not request him to cancel, we respect his decision. We hope the community enjoys all the festival events planned for the next three weeks highlighting all that Logan County has to offer.