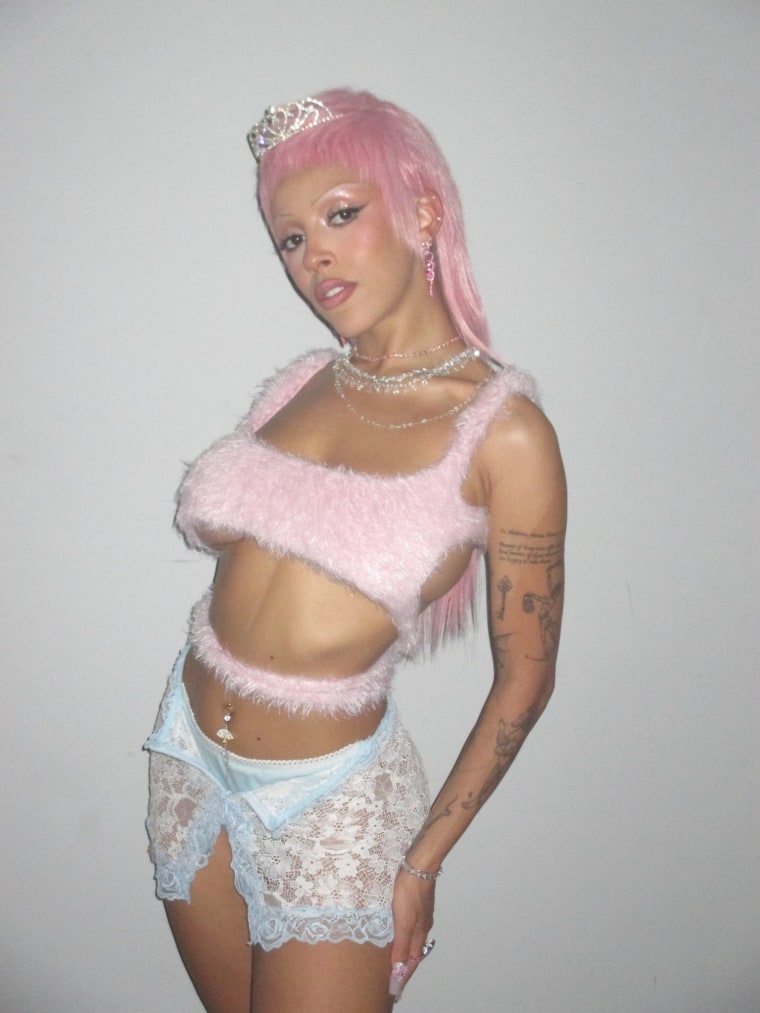 After months of teasing the idea of becoming a German rave artist, falling out with her fans, and accidentally copying a death metal band's artwork, Doja Cat has finally released her new album. Scarlet is the follow-up to 2021's Planet Her and features the singles "Demons," "Attention," and "Paint The Town Red."
Though she was teasing about the EDM pivot, Doja Cat's promise that she was heading down a more pure rap lane does bear some fruit on Scarlet. Across the album's 17 tracks she raps about everything from living in a patriarchal society to getting kicked out of the Met Gala and ends the whole project with a freestyle.
Producers on the album include London on da Track, Earl on the Beat, Jay Versace, D.A. Got That Dope, Cadenza, Rogét Chahayed, and Kurtis McKenzie among others Scribz Riley. Among the original beats are a number of samples, including a Burt Bacharach-penned '60s classic and a politically-minded '70s funk track.
Read on for a run down of the songs behind the songs on Scarlet.