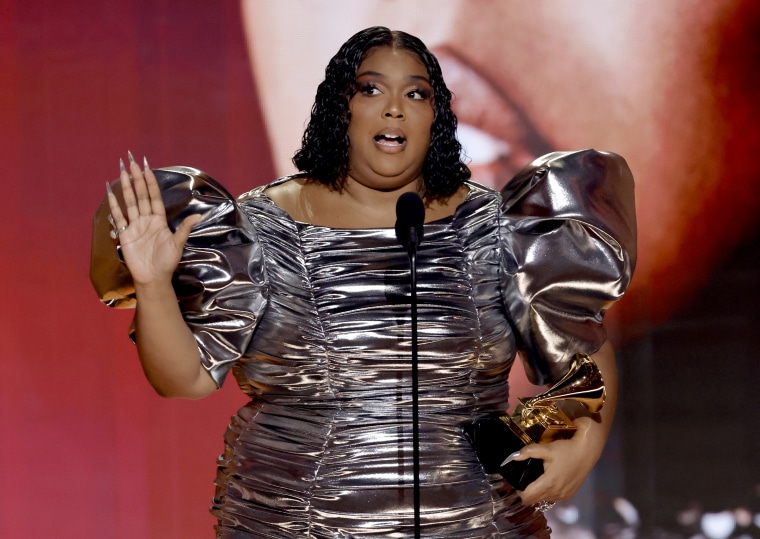 Thursday night (September 21) at the 2023 Black Music Action Coalition gala, Lizzo made one of her first public appearances since three of her former dancers sued her last month for sexual, religious, and racial harassment; assault; false imprisonment; disability discrimination; and more. The pop star took the stage at the gala to accept the Quincy Jones Humanitarian Award, just hours after a second sexual harassment and racial discrimination lawsuit was filed against her by a former wardrobe manager.
"BMAC, thank you, because I needed this right now," Lizzo said in her acceptance speech, according to Billboard. "God's timing is always on time! I've been blessed to receive a lot of incredible awards. But this one truly hits different because humanitarianism is selfless. And to be kind to someone isn't a talent. Everyone can do it. It's a gift that you give."
"It's easy to do the right thing when everybody's watching you," she continued, after revealing she'd donated $250,000 this summer to organizations focusing on Black youth, women, Black women, and the Black LGBT community. "But it's what you do in those moments where nobody's watching that defines who you are. I'm going to continue to be who I am, no matter who's watching." Per Billboard, her speech did not directly address any of the recent allegations leveled against her.