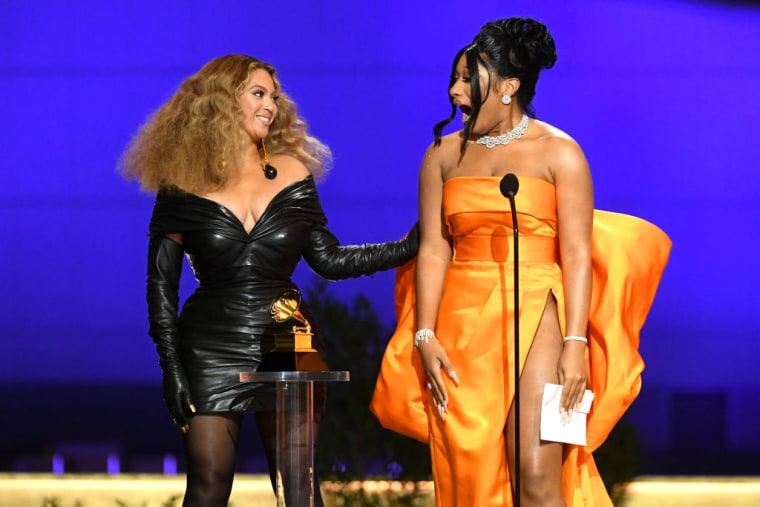 Beyoncé's hometown show in Houston, Texas couldn't be completed without the city's newest starlet. For the anticipated gig last Saturday (September 23), Beyoncé brought out Megan Thee Stallion for their collaboration, "Savage Remix," which came out in 2020. It was the first time the duo performed the song live.
At the beginning, Beyoncé introduces Megan. The latter comes out and says, "I'm that bitch. Been that bitch. Still that bitch. Will forever be that b*tch." Beyoncé backs her up, shouting, "yes, Megan!"
Then during the song, Bey and Meg couldn't seem to hold in their adoration for each other. At one point, Beyoncé stops in the middle of the chorus to say, "I love you, Megan." Megan immediately yells back, "I love you, Beyoncé!"
Watch some clips below.