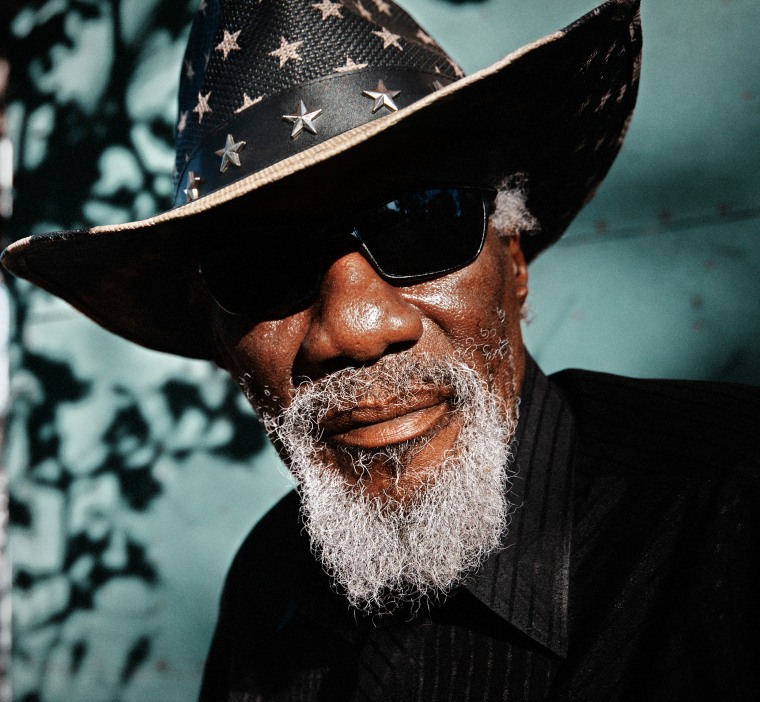 With his fourth studio album Black Bayou due out in a month's time, 69-year-old Bernice, Louisiana native Robert Finley has shared a new track titled "Nobody Wants To Be Lonely." The fourth single from the forthcoming record is a slow ballad that blossoms into an anthem of hope for all the lonely hearts out there in search of companionship.
"This song is about the many people who have been forgotten," Finley tells The FADER. "Their kids drop them off and go with their lives. I go down occasionally and perform at the old folks home in Bernice. Just take my guitar and play for thirty minutes or so, try to get them to dance, try to bring some joy to them."
Black Bayou, produced by The Black Keys' Dan Auerbach, is due out October 27 via Easy Eye Sound. Finley will celebrate its release with an October 26 show at New York's Knitting Factory before touring Europe in November. Watch the video for "Nobody Wants To Be Lonely" below, and scroll further for Finley's upcoming live dates.
Robert Finley fall 2023 tour dates
October 26 - New York, NY - Knitting Factory
November 3 - Kaiserslautern, DE - Kammgarn with Kai Strauss
November 4 - Groningen, NL - Take Root Festival
November 5 - Brussels, BE - Rotonde @ Botanique
November 8 - London, UK - Jazz Café
November 9 - Manchester, UK - Blues Kitchen
November 10 - Pandrup, DK - Blues Heaven Festival
November 14 - Toulouse, FR - Salle Nougaro
November 15 - Saint-Nazaire, FR - VIP
November 16 - Amiens, FR - La Lune des Pirates
November 18 - Šumperk, CZ - Blues Alive Festival
November 20 - Tourcoing, FR - Le Grand Mix
November 21 - Paris, FR - Maroquinerie
November 23 - La Roche-Sur-Yon, FR - Quai M
November 24 - La Rochelle, FR - La Sirène
November 25 - Castres, FR - Lo Boegason
November 26 - Saint-Etienne, FR - Le Fil