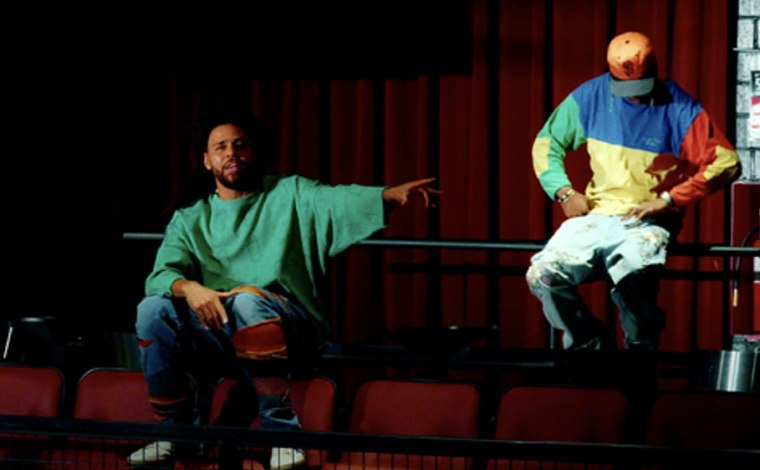 J. Cole and Lil Yachty have come together for the new song and music video "The Secret Recipe." Watch the new video below.
The collaboration comes from two rappers who have not always appeared to be on the same page. However, they use the track to air similar views about feeling undervalued in the rap world and to flex their own levels of influence. Yachty produced the beat and raps about how "standards have collapsed" and fires shots at those who "refuse to act like I ain't shift the sound, like I ain't push the culture."
Cole, meanwhile, nods to the one rapper who can claim to be bigger than him in a moment of self-awareness. "I'm on your song, your streams goin' up, not quite the Drake effect," he raps.
"But don't complain, bitch, take what you get and cut the label check."
Lil Yachty is currently on tour in support of his latest album, the psychedelic left-turn Let's Start Here. Since that album dropped he has shared the loosies "Strike (Holster)" and "TESLA."
J. Cole's most recent album is 2021's The Off-Season. Earlier this week he urged NFL teams to give Colin Kaepernick a shot at returning to the game after the exiled quarterback underlined his availability in an open letter.