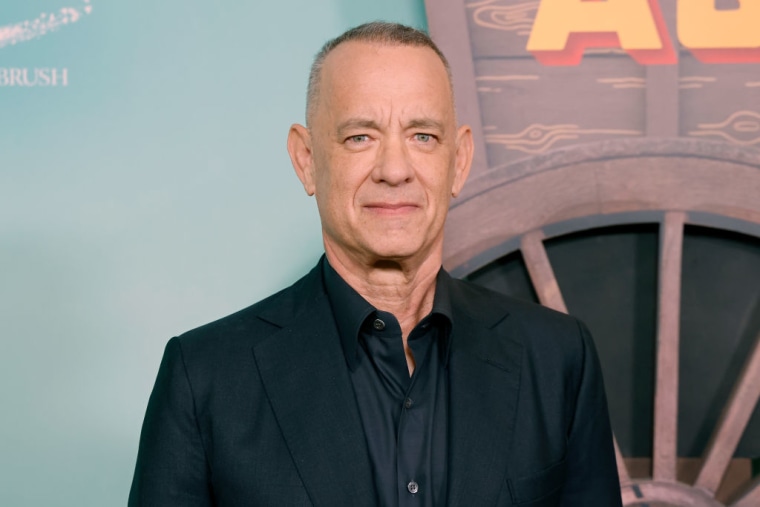 Tom Hanks has told his followers to be aware that a dental plan advert in which he appears is not all it seems. "BEWARE!" Hanks wrote in an Instagram post on Saturday. "There's a video out there promoting some dental plan with an AI version of me. I have nothing to do with it."
The star of Big, Saving Private Ryan, and this year's Asteroid City, shared the warning with his 9.5M Instagram followers alongside the image of him that is being used by the unnamed insurance company.
The use of AI has been a major subject in the recent joint strike by Hollywood actors and writers. The Writers Guild of America strike came to an end last week but the SAG-AFTRA dispute continues, with union leaders keen to receive a fair deal on the use of their image and voice as AI technology becomes a bigger part of the movie and TV-making process. The WGA contract that was voted in by union members included an agreement with the Alliance of Motion Picture and Television that features restrictions on how AI can be used.
Oscar-winner Hanks has utilised CGI in the past, with his 2022 hit A Man Called Otto featuring some scenes in which the 67-year-old actor appears de-aged. Next year he will star in the Robert Zemeckis-directed film Here, in which Hanks will appear as younger versions of his character using a tool designed by AI company Metaphysic.