Mister Cartoon and Los Angeles FC's Kellyn Acosta talk art, sports, and customized style on Major League Soccer's The Jersey Swap
LA-based art icon Mister Cartoon and star midfielder Kellyn Acosta share how custom designs rooted in a love for soccer bring fashion, entertainment, and sport together.
Creativity can be found in many mediums and for any major league team, jersey designs and customizations that celebrate a city or community sit perfectly at the intersection of art, entertainment, and sport.
In Major League Soccer's The Jersey Swap, a take on the ritual between players showing each other respect after a game, visual artist Mister Cartoon and Los Angeles Football Club star Kellyn Acosta spoke about their experiences playing by their own rules in the city they call home.
"I guess some of my work is being a storyteller, the older I get the more I start looking at it that way," explained Mister Cartoon in the extended interview, known for his detailed airbrush designs and intricate work as a tattoo artist.
As a pioneer in LA's ever-evolving graffiti art culture, Mister Cartoon's work branched out to other mediums including murals, logos, album art, fashion, and tattoo artistry. Pulling inspiration from his upbringing, culture and Los Angeles street life, his work allowed him to write the story of the world around him. "Back in the 80s, airbrushing was such a big style. There weren't any streetwear brands back then, so we had to make our own," he explained while creating a custom jersey for Acosta.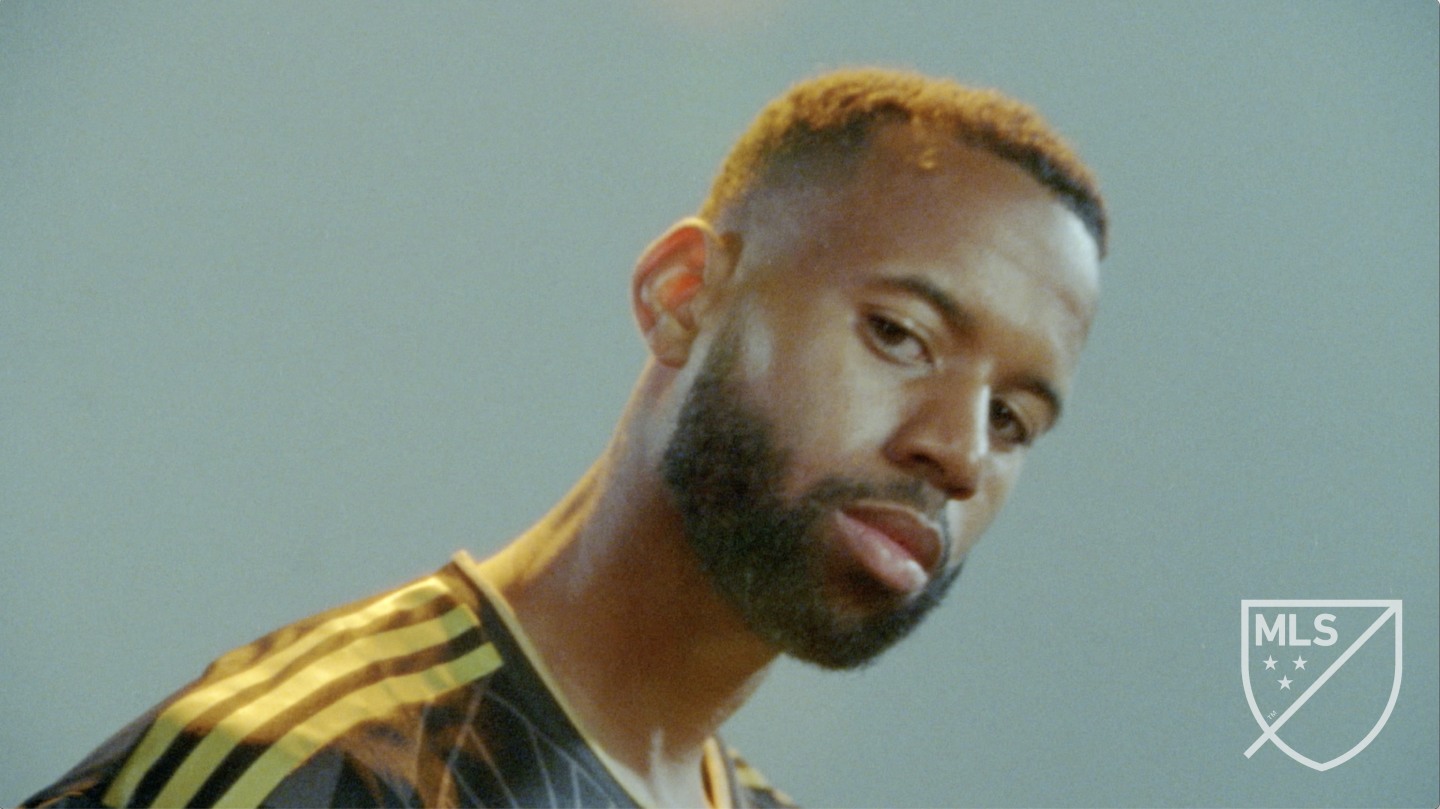 For Plano, Texas-born Acosta, who has called Los Angeles home since 2022 as LAFC's star midfielder, the city's passion for local culture will only add to the sport's growth and popularity. "We have to have that crossover between fashion and art and entertainment, which I think soccer here has adopted," says Acosta, a player known just as much for his sneaker-obsessed style as his star power on the field, including playing for USMNT in the 2022 World Cup. "To credit people like [Mister Cartoon], having those collaborations, these art pieces, so to speak, where people are wanting anything that drops," Acosta explained in the extended content . "Obviously you bring a whole new audience into the sport. And I feel like once they come into LAFC's world, and to the games, they fall in love with it."
Back in May, Mister Cartoon collaborated with MLS and Drake's lifestyle brand OVO to design a capsule collection that celebrates culture across various cities. Featuring tees, hoodies, and sweatshorts, the limited-edition collection paid homage to LAFC, as well New York FC and Toronto FC, as part of the League's ongoing efforts to collab with artists and designers across North America.
"When you dropped with OVO, I was like 'I gotta have the hoodie!'" Acosta says, referring to the collection. Mister Cartoon goes on to create a custom version of one of the collection's tees, emblazoned in gold with the LAFC logo, and iconic OVO owl, but with additional hand-painted details including the Los Angeles skyline and Acosta's jersey number 23 in his signature airbrush style.
"For hip-hop, it was a way for people to personalize their clothes, and going into the 90s, car shows were really happening in LA," the artist explained in the extended interview, offering some historic insight on the customized piece he crafted for Acosta. "People loved to customize their clothes, put their car club on the back, put their neighborhood they grew up in on the back, or their crew. That's kind of what I did with the piece for you."
After sharing how their respective art and sports legacies will carry through to the next generation—with each mentioning how their sons show interest in taking up the mantle—the pair finally make their official exchange.
Watch Major League Soccer's The Jersey Swap above.