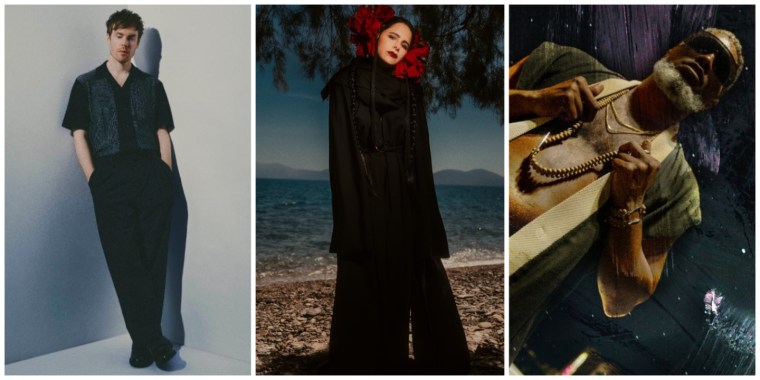 Every Friday, The FADER's writers dive into the most exciting new projects released that week. Today, read our thoughts on Shabazz Palaces' Robed In Rareness, Wild Nothing's Hold, Sofia Kourtesis' Madres, and more.
Wild Nothing, Hold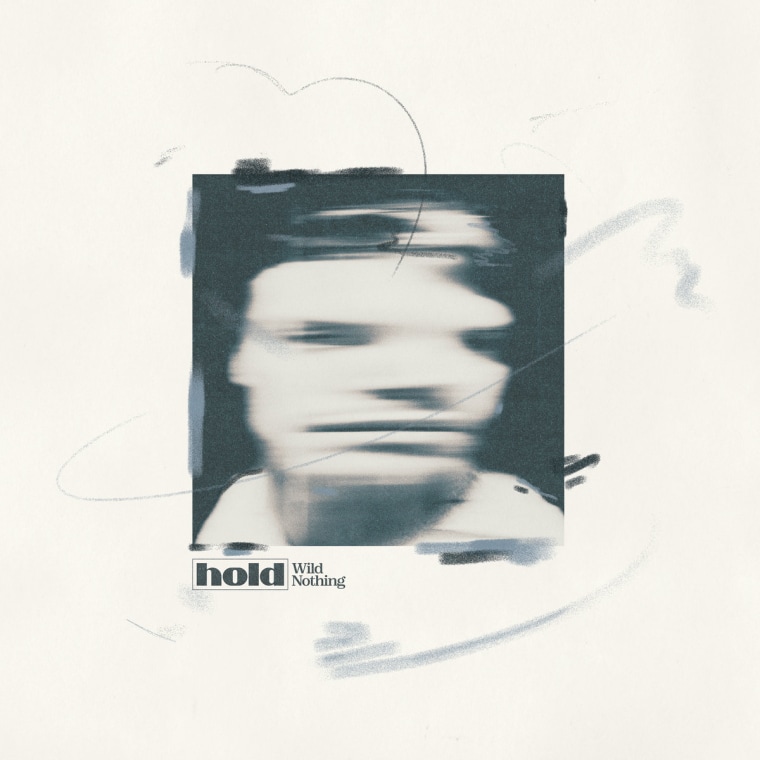 Hold is the first Wild Nothing album in five years but Jack Tatum's razor-sharp indie-pop skills haven't blunted through lack of use. The dream-pop and light shoegaze aesthetic of previous albums remains in part, but Hold is buoyed by a newfound looseness and sense of rhythm. This is most notable on the Haçienda-centric "Headlights On," as well as recent single "Suburban Solutions," which takes anxiety about moving out of the city and turns it into a burst of synth-pop adrenaline. Lyrically, Tatum's concerns lie in maintaining old relationships as well as building new ones, particularly being a new father. It's a record that required time and maturity to come to fruition with Tatum ultimately opting to escape the fear and disquiet of life by shaking it all out through his limbs. — David Renshaw
Hear it: Spotify | Apple Music | Bandcamp
Shabazz Palaces, Robed In Rareness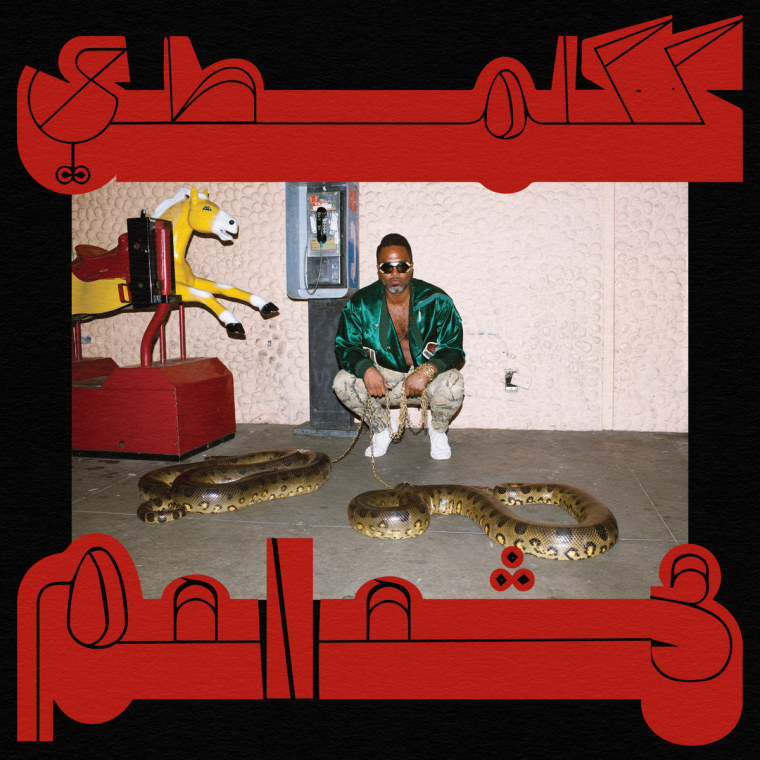 Shabazz Palaces return with Ishmael Butler's second album under the moniker since the departure of Tendai Maraire prior to 2020's The Don of Diamond Dreams. Like that album, Robed In Rareness hews closer to the murky emo rap of son Lil Tracy, who appears on "Woke Up In A Dream." Shabazz's bars trudge through the treacly instrumental of "Scarface Mace" and shimmy over the muted groove of "Gel Bait." The hollow throb of "Cinnamon Bun" sounds as if Shabazz's vocals were beamed in from across the galaxy, instead of his native Seattle. As days grow short and gloomy, the doleful lilt of Robed In Rareness makes for an ideally extrastellar soundtrack to seasonal ennui. — Vivian Medithi
Hear it: Spotify | Apple Music | Bandcamp
Sofia Kourtesis, Madres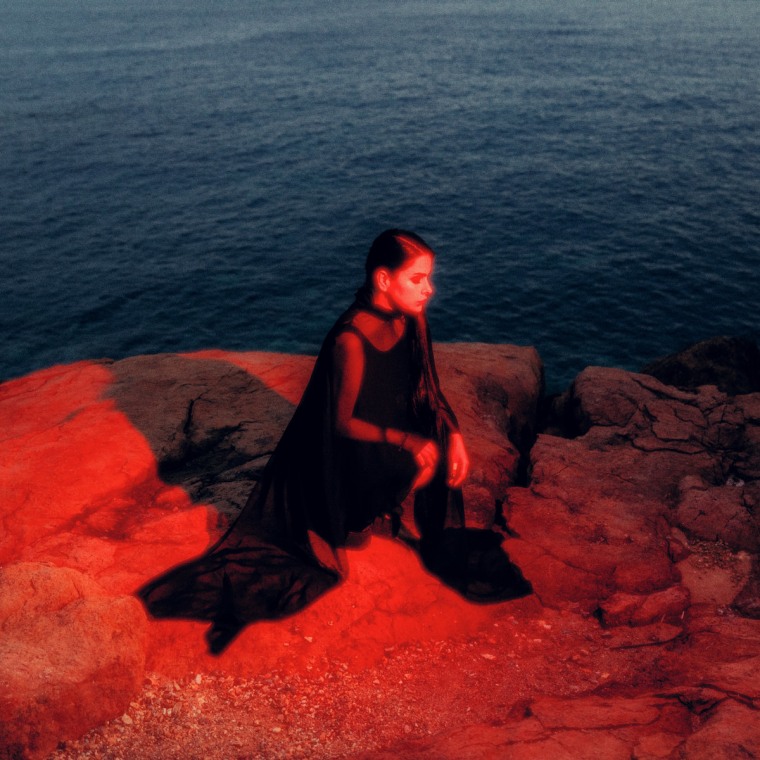 House music is defined by momentum. Even when it just meditates on a few repeated bars of glowing melody and one of the disco-indebted beats that have been passed down for decades, house urges us to move forward, whether in our bodies or our minds. Madres, the debut album from Peruvian DJ and producer Sofia Kourtesis, treats momentum with considerably more curiosity. Title track and album opener "Madres" beckons you in with the enticing disposition of an Ibiza rave beyond the pearly gates — with the exception of one song, the haunting and drumless spoken word track "Moving Houses," Madres always foregrounds Balearic joy, even when things take a turn towards steely techno. As technically masterful as it is brimming with mad, unwieldy awe, Madres rejects saccharine emotions in favor of complex, deeply human vibrance — Jordan Darville
Hear it: Spotify | Apple Music | Bandcamp
Marina Herlop, Nekkuja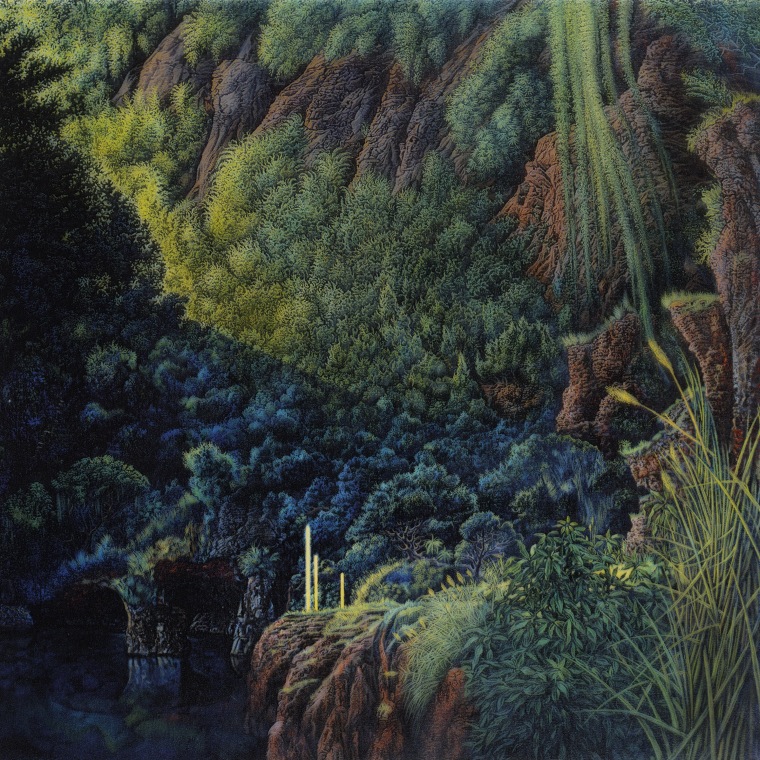 While working on her fourth studio LP, Catalan composer-producer Marina Hernández López (better known as Marina Herlop) visualized the project — and her creative ethos at large — as a garden she needed to nourish back to health. It's a more traditionally structured album than her previous one, Pripyat, even outwardly poppy in some places. Still, Herlop's garden remains wild and overgrown, far from the manicured lawn a less adventurous artist might create with the same goal in mind.
Nekujja's first two tracks, "Busa" and "Cosset," are gnarled and unwieldy, full of nervous percussion and jump–scare synths. Songs like these help balance the album's later, less complex moments of catharsis, thoroughly earning the (almost) club-ready production on its satisfying closer, "Navi." — Raphael Helfand
Hear it: Spotify | Apple Music
DJ Shadow, Action Adventure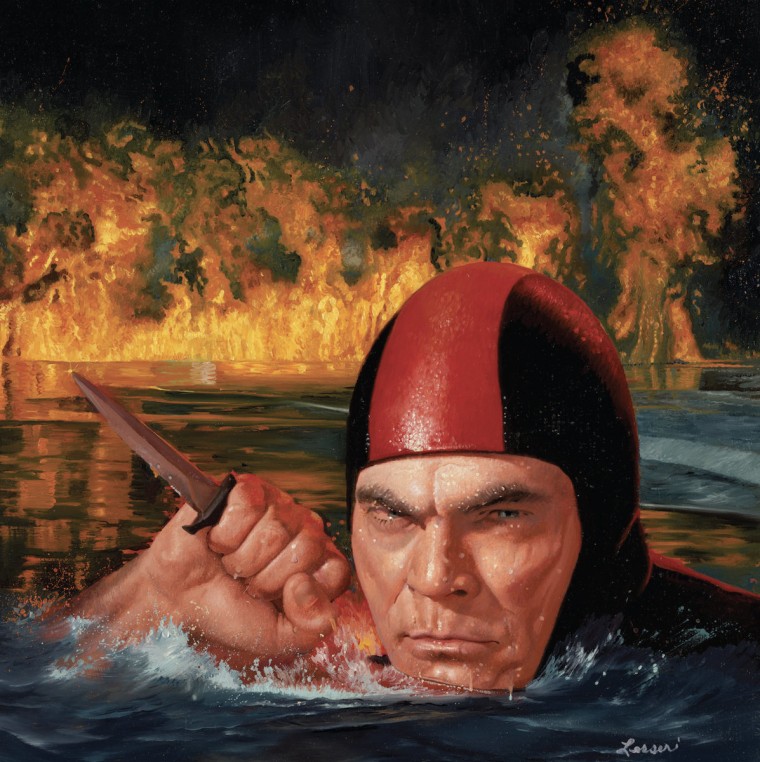 In his first fully instrumental album since Endtroducing….., DJ Shadow delivers a cinematic and dynamic exploration of beats. Don't expect something too similar to the producer's seminal debut, though. He's considered one of music's greatest innovators for a reason, and this record proves it with its unique blend of footwork, synthwave, and of course, hip-hop. Standout tracks for me include "All My," "Forever Changed," and "She's Evolving." — Arielle Lana LeJarde
Hear it: Spotify | Apple Music | Bandcamp
The Gaslight Anthem, History Books
To admit that your favorite bands are getting older is to admit that you, too, are getting older. There's always a certain kind of bittersweet sentimentality that comes with musicians returning with new music after a long stint away, but for The Gaslight Anthem with History Books, their first album in a decade, they embrace both their own longevity and aging nature, accepting that inevitable passage of time. History Books is full of the heartland Americana they've been so known for (and even recruiting Mr. America himself, Bruce Springsteen, on the titular track) along with a tender reflectiveness and gratitude that only comes as the years start to pass. — Cady Siregar
Hear it: Spotify | Apple Music
Other projects out this week that you should listen to
alexalone, ALEXALONE TECHNICAL RESEARCH
Alien Nosejob, The Derivative Sounds Of… or… A Dog Always Returns to Its Vomit
Angie McMahon, Light, Dark, Light Again
Babytron, Megatron 2
Belau, Apriori
Black Pumas, Chronicles of a Diamond
Brent Faiyaz, Larger Than Life
Carlos Ferreira, Isolationism
Chxrry22, Siren EP
Deathcrash, Less+
Echo Juliet, Abandon Reality
Hinako Omori, stillness, softness
The Kills, God Games
Katie Day, Never Falter Hero Girl
KiLLOWEN, Pub Therapy
The Kills, God Games
King Gizzard & the Lizard Wizard, The Silver Cord
Kojaque, Phantom Of The Afters
Lowertown, Skin of My Teeth EP
Loyal Lobos, LOBA Vol. 1
Lydia Luce, Florida Girl
Ma Sha, Elastik
Machinedrum, 4#TRAX EP
Mariah the Scientist, To Be Eaten Alive
Max Mason, Long Way Down
Mayer Hawthorne, For All Time
Mint Field, Aprender a Ser
ML Buch, Suntub
Mr. Eazi, The Evil Genius
The Mountain Goats, Jenny From Thebes
Murda Beatz & Shordie Shordie, Memory Lane 2
Mychelle, Me & Gaz EP
New Age Doom & Tuvaband, There Is No End
Novalima, La Danza, Pt. 2 EP
NSJ Mali, Arcane EP
Petit Flow, Cold Reading
Philly Goats, Philly Goats
Ragana, Desolation's Flower
Red Hot + Ra, Solar — Sun Ra in Brazil
Rema, Ravage
Robert Finley, Black Bayou
Robohands, Palms
Rocket, Versions of You EP
The Serfs, Half Eaten by Dogs
Show Me the Body, Live & Loose in the USA
Sinego, Alterego
SIPHO, PRAYERS & PARANOIA
SOFY, Chaos & Commotion
Talibando, Pyrex Kids
Taylor Swift, 1989 (Taylor's Version)
Tiger Village, The Celebration
Video Age, Away From the Castle
Wish Queen, SATURNALIA
Yaeger, Jaguar
Year Of The Knife, No Love Lost