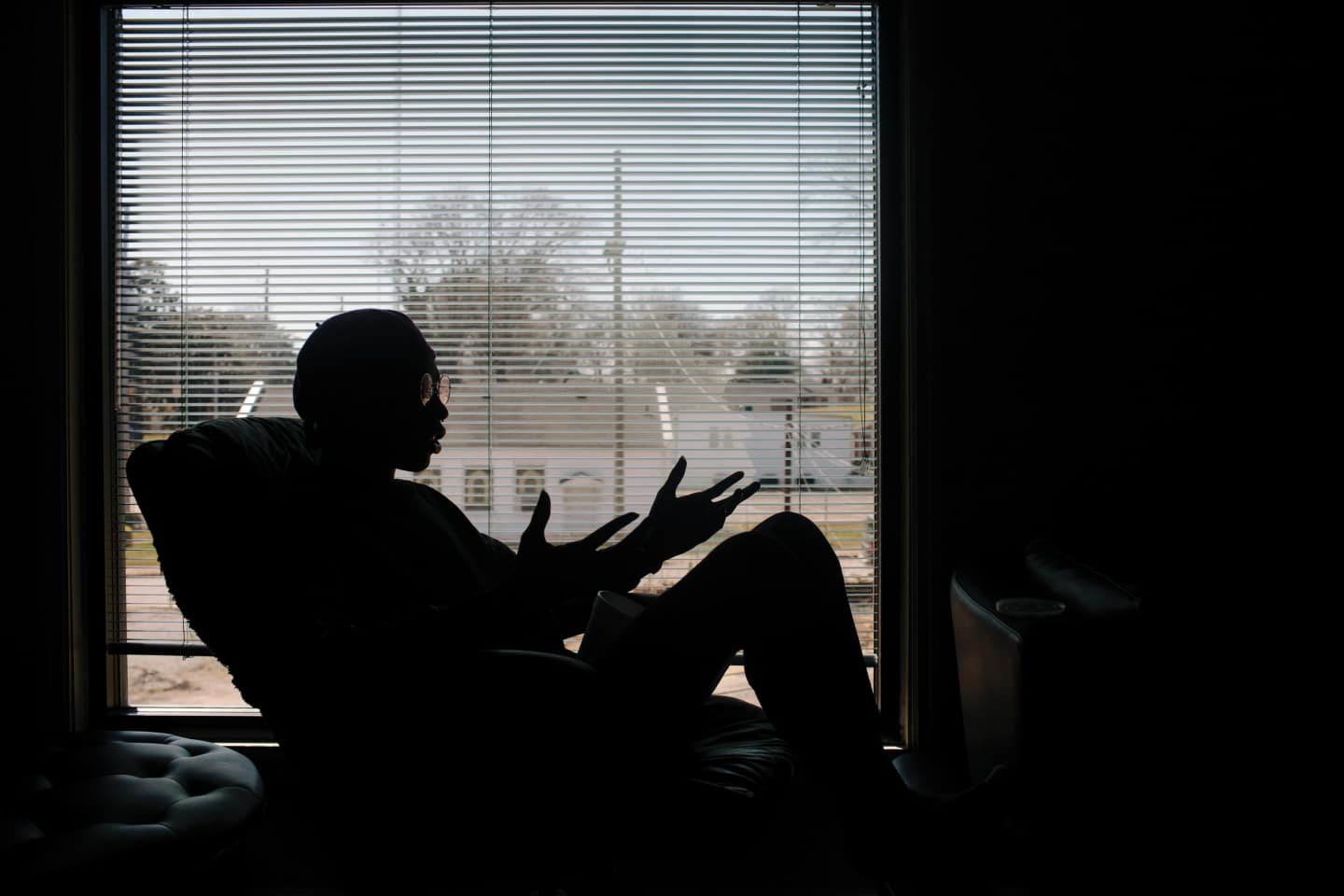 Stretched out on a leather couch in a small Midtown Atlanta apartment, Young Thug sips a pink smoothie as he describes the housing projects he grew up in. "Anything you see wrong with me came from my projects, Jonesboro South," he says, running an index finger over the piercing in his lower lip. Born Jeffrey Williams, the 21-year-old rapper and newest member of Gucci Mane's 1017 Brick Squad empire sits low in a gray hoodie and tight jeans, his face a network of inscrutable tattoos. Along his right cheekbone is a thin but prominent scar. "Jonesboro," he repeats, shaking his head. "You know how roaches look, right? And rats?"
Origins are particularly important to Young Thug, who titled his first three mixtapes I Came From Nothing 1, 2 and 3. He speaks solemnly about coming up as a member of the R.O.C. Crew, which he explains stands for "Rich off Crime," "Ready on Command" or "Raised on Cleveland," and defines at various points as a "foundation," a "family" and "damn near a religion." Cleveland, here, is Cleveland Ave., the notoriously rough strip in southeast Atlanta that also serves as a backdrop for local strivers like Cash Out and Young Scooter. With the Brick Squad endorsement, an alliance cemented on his latest tape, 1017 Thug, Young Thug has joined the highest ranks of the city's street rap community, a feat he's somehow managed to accomplish without compromising the fundamental strangeness of his vision.
In a typical Young Thug verse, he slurs, shouts, whines and sings, feverishly contorting his voice into a series of odd timbres like a beautifully played but broken wind instrument. On 1017 Thug standouts like "2 Cups Stuffed," "I'm Fo Real" and "Picacho," his approach is shape-shifting and unstable, as though he's terrified of boring his audience or, more likely, himself. It's a style rooted in the middle ground between Atlanta swag-rap's vibrant, sing-song staccato and its grungier, more severe cousin, trap. "I'm in the studio so much, I'll just try stuff," Young Thug says. "I just think and try, think and try. I don't really know how to sing, but I've been trying for years."
With tracks like "Haiti Slang," from last year's I Came From Nothing 2, and "Nigeria," from 1017 Thug, he takes this interest in vocal technique to perversely dissonant, nearly unintelligible extremes, reveling in warped, nonsense dialects that he says come from Cleveland Ave. culture and from having "dated girls from different species." There's a passion for mimicry, something that comes into focus when, at one point in our conversation, he launches into pitch-perfect impressions of his Brick Squad colleagues, effortlessly aping Gucci and Waka Flocka's flows.
Young Thug's favorite of his own songs is "Keep in Touch," released last year but recorded well before his first tape. He says he used to listen to it every day and had no real plans to release it until "a couple of girls" urged him to put it out. Charmingly sloppy and compulsively listenable, it's the sort of touching pop-rap anthem that's difficult to imagine anyone else in Brick Squad making. "I'm totally different. Gucci tells me that all the time," Young Thug says, shrugging. "I can rap about anything. I can make a song about the floor. Could have an eight-bar hook and a 12-bar verse in eight minutes. Anything."
From The Collection:
GEN F