Watch Willow Smith Debut New Music With SZA And Her Brother Jaden
The precocious soul singer unveils her new direction, live, for the first time with some special guests.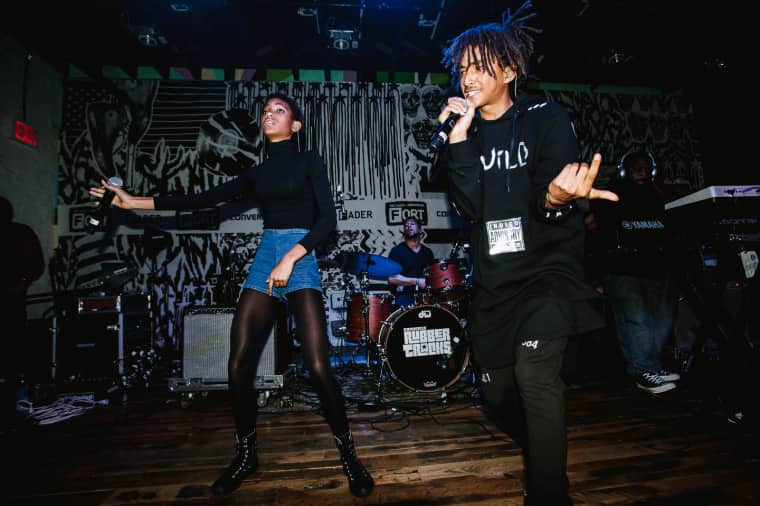 Dressed in blacks and blues, 13-year-old Willow Smith stepped onto The FADER FORT Presented by Converse stage to play a bunch new material for the first time. We knew from her drowsy King Krule cover and other missives—including a track on Kitty Cash's Love The Free II mixtape —that she had an ear for warm, left-field R&B and wide-eyed existential poetry. Tonight, we caught a glimpse of what the singer has been cooking up, and she sounded, well, pretty great. "I hope y'all are feeling the vibes," she said before bringing out likeminded, low-key songstress SZA, and then her brother, Jaden Smith, who flexed his teen rapping skills on The FORT stage with his baby sis. She played three tracks from her EP, which is called 3 and out on iTunes November 10th, before launching into her wistful R&B bop "Summer Fling." She closed with "Whip My Hair"!!
Check out this FADER first: