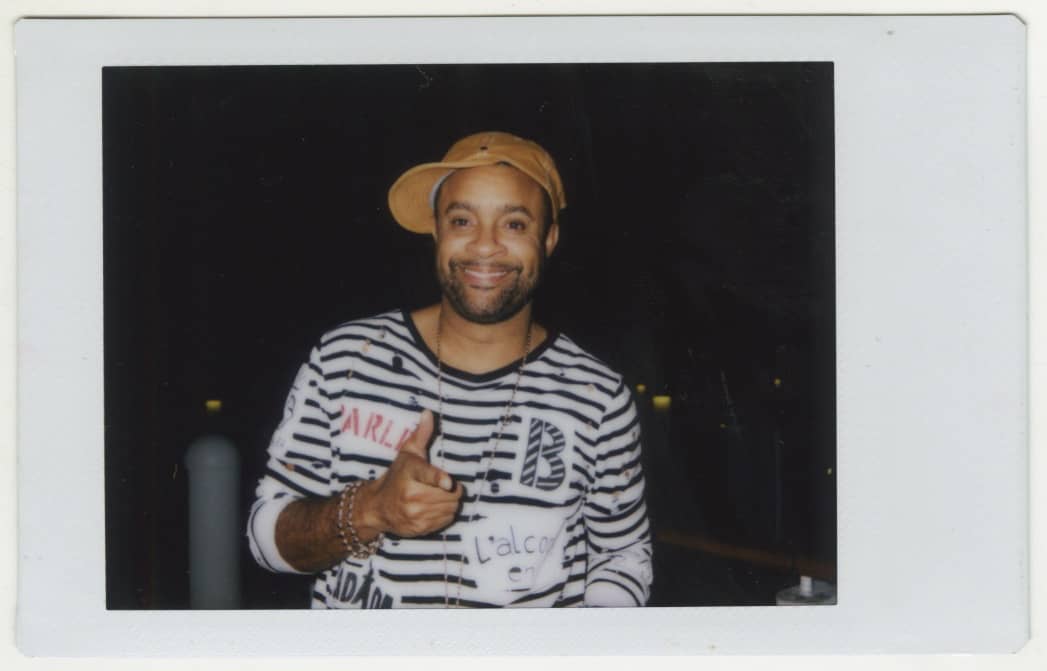 Shaggy Says Pop Is The Best Thing That Ever Happened To Reggae
Reggae's biggest pop-interloper keeps coming back for more.
From Peter Tosh covering The Beatles' "Here Comes The Sun" back in 1971 to present-day Protoje confessing his secret affinity for Lana Del Rey, reggae and pop music have always been low-key bedfellows. Shaggy—real name Orville Richard Burrell—has made a chart-topping, Grammy-winning, 20+ year career out of bringing together the two genres. As reggae's only living diamond-selling artist, Shaggy has been both blessed with commercial success from the masses and plagued by critical disdain from reggae purists in equal measure. We caught up with Shaggy on Damian Marley's JamRock Reggae Cruise where, even amongst deep-cut heavyweights like Jah Cure and Tarrus Riley, he elicited the craziest fan freak-outs across the board. Here, Shaggy talks pop shaming, figuring out the music business, and how he's staying relevant.
SHAGGY: I don't want another "It Wasn't Me." I've been asked that question so many times. Do I want a song of that magnitude? Great, always, but not the same type of music. After I made "Oh Carolina" in the 1990s, the record company wanted me to copy that sound, and I refused. Chaka Demus and Pliers were doing "Tease Me" and "Twist and Shout," which were off the whole "Oh, Carolina" feel. So, the pressure was on for me to do another "Oh, Carolina," and I refused. I was labeled as a little bit of a difficult person. But, we ended up writing a song called "Mr. Boombastic" and that song became the next big thing. After that, I learned not to repeat myself.
A lot has changed since then; we're in the digital era now, and let's face it, music is free. I think it's negatively affecting everybody's pockets, but it has also shifted power. You're finding that most of the major [labels] aren't as powerful as they used to be. It's bringing the business of music back into the hands of the artist.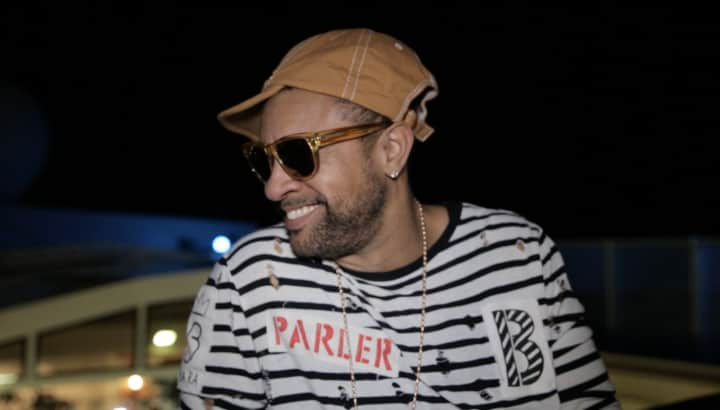 In the early days, the [most important thing in] music used to be the masters. Now the masters are free, and the brand is now the most valuable thing. I remember a conversation I had with Chris Blackwell [the founder of Island Records]—he said, "If the industry had a crystal ball" to say that the masters wouldn't be as valuable as the brand. Take for instance, if you had the rights to the Bob Marley t-shirt compared to the Bob Marley records, which are free right now. One in every 10 people you know probably owns a Bob Marley t-shirt, which is where the real value is. So music is a tool to basically raise the brand.
"One in every 10 people you know owns a Bob Marley t-shirt, which is where the real value is."
I've always been faced with all kinds of criticism. People were saying, "Oh, Shaggy is pop, he can't do dancehall," even though I came from dancehall. I left pop music because I had situations that weren't working in my favor. I had a management that I wasn't happy with, and my record company, MCA, had shut down. I ended up working with a bunch of people who didn't have the same passion for reggae music, or Shaggy. So I decided I'm just going to do dancehall and reggae, and I've just been doing that for the past couple of years.
Ricky Blaze f. Kranium & Shaggy
"Overrated"
Last year we did the Out Of Many, One Music, with Sly and Robbie, which is a classic reggae album. I have a better outlook now. I'm a fan of reaching out to younger artists like Ricky Blaze and Kranium, bringing new talent and new energy into the mix. I'm not in the streets again like that, you know. You won't find me in the dancehall. I'm older now—I'm 46 years old. I'm Shaggy, I'm a business. So, I rely on them to bring me some of the coolest ideas and vibes. That's very important in achieving longevity. At the top of next year, there definitely will be a new pop album in the making, finally. Pop is one of the best things that ever happened to reggae music. I still love it and I'll keep rising to the occasion of all the criticism that comes to me. It just fuels my fire.