How A Traditional Rhythm Is Shaping Today's Most Exciting New Music
Adam Harper traces the path of the tresillo rhythm through history to today's global club network.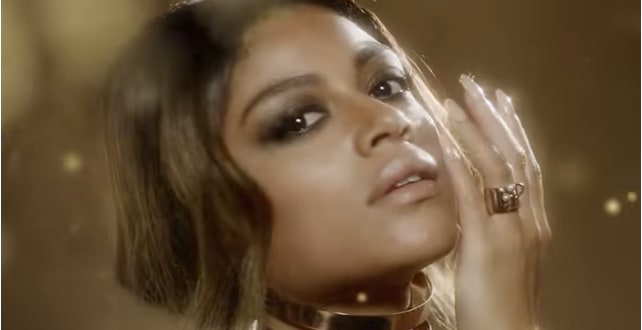 In his monthly column System Focus, The FADER's favorite underground music critic Adam Harper stares deep into the internet's gloom to unearth emerging musical forms.
A simple rhythm bounces back and forth over the once vast Atlantic ocean, ever faster. It begins in Sub-Saharan Africa, but Europeans brutally pull it up by the roots—slaves bring it with them on a long journey to the Caribbean. By the nineteenth century it has become the defining element in the Afro-Cuban dance habanera, which finds its way to New Orleans where it helps form ragtime, then to South America, where it contributes to tango, and to Europe, where it becomes the most famous section of one of the era's most popular operas, Carmen. It also spreads across the Caribbean, Latin America and Africa and back again, and its descendents meet and collaborate, now using recordings and drum machines. Soon it doesn't even need to touch the water. Ricocheting off satellites and barreling down cables, it permeates the information sphere, with space and place just an interesting footnote on a Soundcloud profile.
This month the system I'm focusing on relates to the tresillo rhythm. In itself, tresillo isn't anything new—in fact it's arguably one of the oldest things in contemporary popular music—and it isn't really a very specific or defining quality for music either, much less musicians. Instead, as something very basic, it's what the diverse group of producers and DJs I'll be looking at share. Mainly, however, what relates them is that they form a broad, loose network joined together by labels, mixes and remixes, one which is just as international as the tresillo itself.
Ricocheting off satellites and barreling down cables, the tresillo permeates the information sphere.
"Tresillo" is Spanish for "triplet," but idiomatically the term is used to describe a particular way in which three beats fit into the place of two, creating an attractive syncopation as they go. Originating—and still existing—within the cross-rhythms of musics from Africa, it now tends to carry associations of Caribbean and Latin American music as a result of the "dembow" rhythm of reggaeton, where tresillo plays off of a straight 4/4 kick drum. It has prominently appeared in underground music recently, care of Future Brown on "Vernáculo," featuring Maluca (singing in Dominican Spanish) and Arca on "Thievery" from Xen.
The association of the tresillo rhythm with one particular geographical or cultural area is becoming more difficult, however. As I began to explore in this column last year when writing about Portugal, the rhythm has come to Europe from Africa once again, with Afro-Portuguese musics like kizomba and tarraxo stemming from Angola and Cape Verde rather than the Americas. From the middle of the last decade, the same rhythm came to begin the typical UK Funky beat, and then found its way into grime, where it collapsed into a single percussion line, demonstrated most clearly by a white label on London label Night Slugs, Helix's "Drum Track."
These styles can't really be said to have a Latin American feel to them, but it's nevertheless unsurprising that London club music (at home and abroad) has recently come to resonate in sympathy with sounds from Mexico down. And it's not just tresillo and reggaeton rhythms that are being drawn on, but the Spanish language too. South London has both a significant population of Latin American migrants and a network of producers who have been on Soundcloud for years and are very hungry for international sounds. They got together on Exclusivo, the debut mixtape of an MC of Ecuadorian heritage, Blaze Kidd, and recently, as Aimee Cliff reported for The FADER, the video for "Sniper Redux."
With Blaze Kidd and his associate Uli-K MCing in Spanish, Exclusivo's production was provided by London-based artists Palmistry, Kamixlo, Lexxi, Ana Caprix, Endgame, and Shanti, grime producer Sirpixalot and Uli-K. Members of this group have been active in south London underground music for some time, and have links with the collage network I've written about before featuring Chino Amobi, Total Freedom TCF and Elysia Crampton (who, by the way, has a great new 7" out on Boomkat Editions), putting on nights in the area at which they've played. Palmistry, aka Benjy Keating, is one of those musicians who's a little bit everywhere. I first met him at a SOPHIE, A. G. Cook and Felicita night in London, where we gushed over how much we get out of Crampton's work. I saw him again at a fantastic Ad Hoc night in Brooklyn where he was on the bill with footworkers Tripletrain and the aforementioned Helix. Back in London again he introduced me to a Latin American café south of the river, next to Corsica Studios. He's released music on the now-defunct Hippos in Tanks, Italian label Presto?!, and NYC's Mixpak; he's done a DIS mix; and his music, both geographically and sonically, is a little bit everywhere too. Tresillo is woven throughout Palmistry's delicate and deceptively carefree fabrics. In tracks like "DROPDrip" (on his Ascención mixtape), "Protector SE5," the single "Catch" or his latest, "Memory Taffeta," it'll ride on the back of simple synths, complementing his fragile yet controlled and earnest voice and forming songs of need and tenderness.
As Felix Lee, Lexxi appeared on the seminal experimental / collage LP Blasting Voice with Elysia Crampton, Chino Amobi, and Total Freedom and has since focused on club sounds as both a producer and a DJ. As detailed by Seb Wheeler for The Quietus, Lexxi runs the night and NTS Radio show Endless, typically featuring other Exclusivo-related performers. His own production for that mixtape, "Lento," is a careful balance between heavy kick and light, strange synths, creatively rearranging tresillo and interspersing it with what I swear is the WhatsApp message-received-in-app sound. Kamixlo was one of the producers behind "Sniper Redux," and is also responsible for a crop of reggaeton-derived ferocities. "Paleta" is a highlight, with its gabba-like distorted kickdrum and jackhammer hits. Together with Lexxi, Blaze Kidd and Uli-K, they formed the collective Krysaor, which shares its name with an Ecuadorian satellite and whose Soundcloud serves to reblog the group's material, much of it collaborations.
Endgame is the other producer behind "Sniper Redux," which featured on his recent self-titled EP for Lisbon-based label Golden Mist (who I first looked at in the Portugal column). The EP might be the perfect hybrid of tresillo-related styles and grime, combining the lilt of the former with the edgy crystal chimes of the latter. Endgame also runs an NTS show, Precious Metals, and his Liminal Sounds mix is an amazing collection of flavors, beginning with a strong collage feel before ducking into multifarious Latin American grooves. Meanwhile, also on Golden Mist, Portuguese producer Blastah has further explored similar links between tresillo (this time through tarraxo) and grime on the Boris EP, which, because all is connected, features an appearance by Pacific Northwest hi-technophile Karmelloz, who infects the track with his characteristic steamed-up mystery.
One track on the Endgame EP was a remix by Dinamarca, and in turn, Endgame provided one for Dinamarca's EP, No Hay Break. "Dinamarca" is Spanish for "Denmark," but the artist Dinamarca is based in Stockholm, and his intense and attitude-filled tracks typically have a tresillo bounce, however it's distributed through the drum machine. Some of them, when the tempo is upped, even feel like they're morphing into footwork. Dinamarca is the head of the Staycore label, who just put out a brill free collection of tracks titled Summer Jams 2K15—hopefully a sign of things to come. The first track is a freezing hot reggaeton thing from Mexico's Lil Tantrum, whose Soundcloud presents a series of mixes exploring the more where that came from.
Lil Tantrum is just one of the many areas of overlap between Staycore and Sister, a female-identifying-only club collective founded by the formidable Swedish artist, Tové Agelii. Agelii's own productions are gorgeously gothic and suffused with the human vox the way light shines into a cathedral. And Sister's mixes (again, all female-identifying, using productions that all involve women) are both peppered with a tresillo feel and seriously something. The first is by Agelii, the second by Lil Tantrum, the third is by the NYC-based Abby, the fourth is by DJ Ouai (who has an extensive collection of edits on her Soundcloud page) and the fifth is by Croatia's Mapalma. There are regular appearances by Mobilegirl from Berlin, who made a huge dembow tune incorporating glockenspiel called "Ice Sheets." A timely achievement and an amazing way to both foster female-identifying talent and show how much of it there is out there today, Sister are definitely worth keeping an ear on.
As well as the Lil Tantrum track, Staycore's Summer Jams 2K15 collection closes with a strong grimy collaboration between Mapalma and Mobilegirl in homage to the Philae comet lander. The compilation has other tresillo grooves—among them Imaabs' "La Apuesta" stands out. Hailing from Santiago de Chile and one of the weirder and more futuristic exponents of grimy reggaeton, Imaabs has a great EP out on noted Mexico City underground-club label NAAFI. Another standout is Zutzut's "Yo Te Voa A Dar" on account of it delectable buzzing synth and proper passionate MC. Zutzut, from Monterray, has a truly lovely Soundcloud collection (try the digital flutes of "Otra Vez Llegue") and a self-titled dembow EP with some vogue inflections out for another Mexican label, Extasis, who have a bit of a net aesthetic and, because all is connected, have released cute speedster Xyloid too. Extasis also explored some pretty bizarre experimental grime with Norwegian producer Morten_HD and Mexico's Spaceseeds, and they too have a summer compilation (from last year). And, aha, it featured a Blaze Kidd track with a reggaeton production by Kamixlo and Uli-K.
It's nice to come full circle. The tresillo rhythm has done that and a lot more besides, lapping the Atlantic over and over and over again, with a bounce that's beautiful and often sad. Lots of the artists mentioned here have some tresillo kicking off many of their bars. Some of those artists share an interest in grime synths and melodies. And some of those artists share a use of the Spanish language, whether it's their first language or not. But whether a rhythm or a sound or a language or a person or an idea, and whether by boat or digital signal, for better or worse, culture comes from circulation. Perhaps, sometimes, where something points from or to is less important than how it moves.