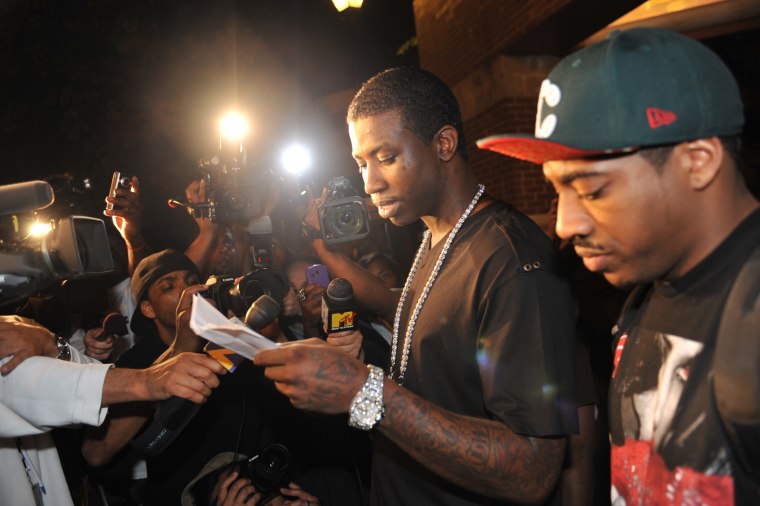 Even while he's in jail, Gucci Mane's been keeping abreast of the latest developments in social media. There was a Tumblr IRL party dedicated to the Atlanta rap icon earlier this month, and now it seems he's parlaying that hyperfunctional, targeted brand awareness into an official LinkedIn profile.
Gucci's official Twitter account posted this link to the networking platform this morning. The only post so far celebrates Gucci's ten years in the entertainment industry and an update on his long-gestating film The Spot, starring Gucci and Rocco.
This my tenth year in the industry and I am proud to be able to share my first ever movie that I executive produced and starred in on October 17th 2015. This is a great way to commemorate my ten year anniversary and I want my fans to experience this with me and help me think of the most daring and expansive way possible to bring this film to the world. I want cutting edge ideas nothing is too risky, I love the unorthodox. Burrr.
All you wannabe distributors have just under two months to connect with Gucci and flood his inbox with descriptions of what crowdfunding is. Have at it!