This Leicester Collective Is Shaking Up London Dance Culture From The Outside
Grade 10 is proving that you don't need to move to the capital to make waves.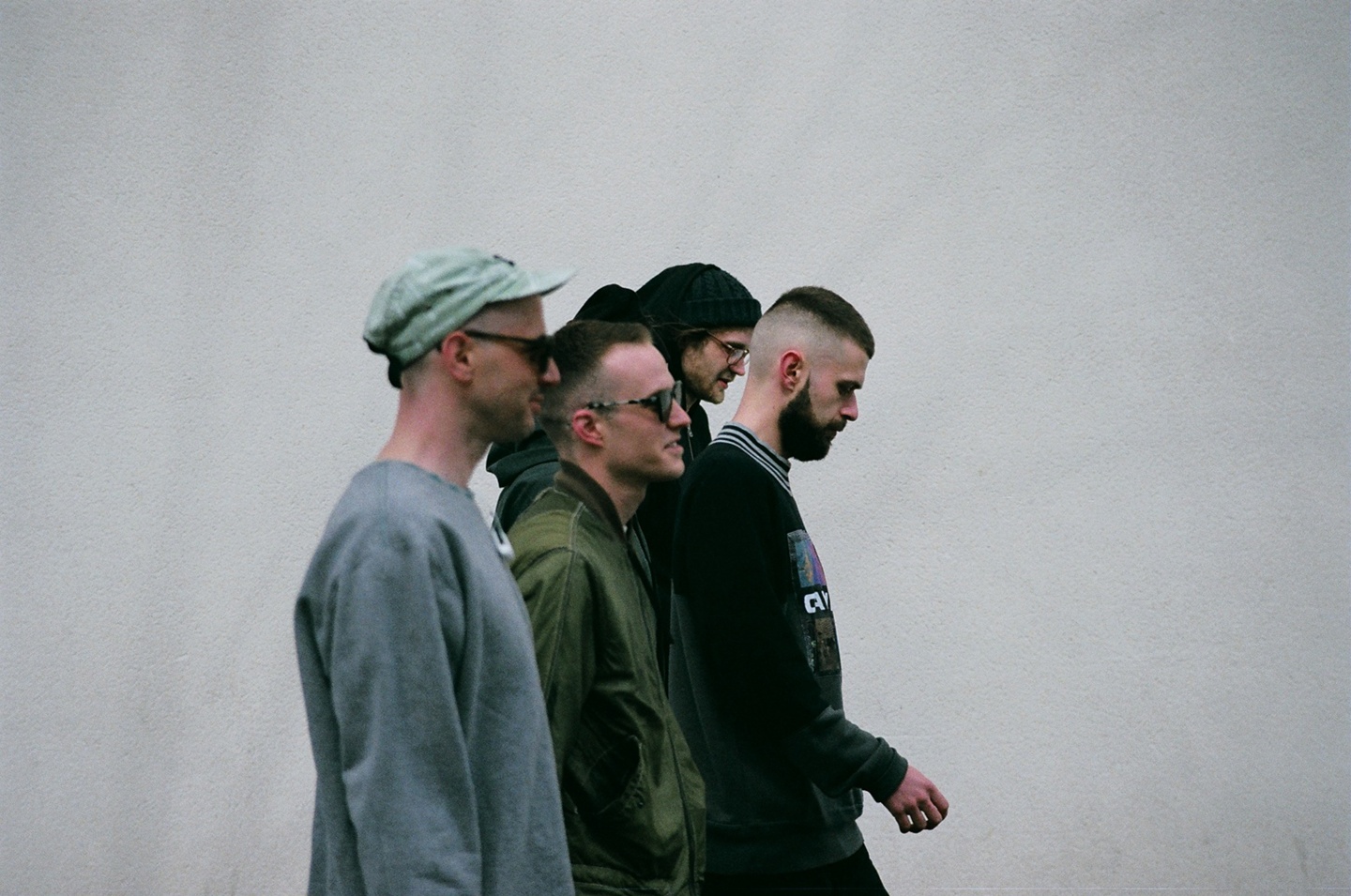 On Friday at the end of April, the U.K. city of Leicester lit up in the color blue. The city, tucked away in the middle of the country, is perhaps best known for snack exports like the fat-cushioned pork pie and Walker's potato chips. But that week, it was enjoying a rare moment of national attention: against odds of 5000/1, its blue-jerseyed soccer team, Leicester City F.C., was poised to win the British Premier League, despite starting the season as total outsiders. By Monday, May 2, they had taken home the title, to become national underdog heroes, in what The Guardian called the "most unlikely sporting victory of all time."
"It's a good time to be from Leicester," laughs Ben, a member of the electronic music collective and label Grade 10, speaking at London's Radar Radio the week before the soccer team's unlikely victory. The collective look right at home in the east London studio, sticking their beers in the fridge and greeting other DJs as they prepare to record their monthly show for the online station. But Ben is not among the many young creatives who leave more poorly funded northern U.K. cities in order to make their way to the southern capital of London. Instead, he lives five minutes from Leicester city center, in the same house as four of his fellow Grade 10 members, who have all caught the train down for the monthly show.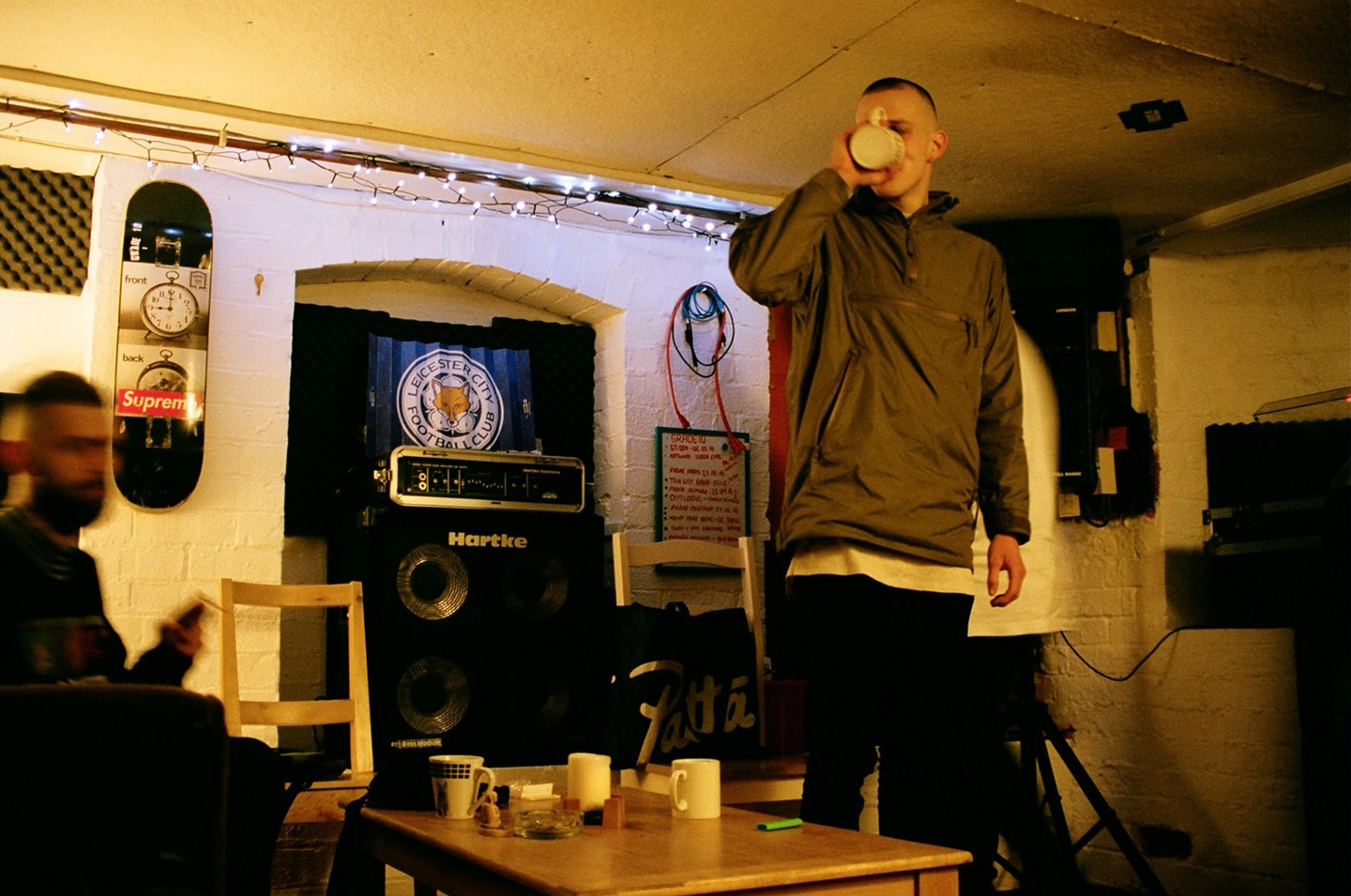 "We've always had a scene [in Leicester]. But the noise just doesn't grow outside the city. It kind of stays inside the city."—Ben
All of Grade 10 are disarmingly soft-spoken, and several quietly roll joints and cigarettes as if from nervous habit throughout our interview. Ben, in his mid-30s, is the oldest and most authoritative of the crew; together with Dan, the joker of the group who lives out in the Leicestershire countryside, he forms Loosewomen, a dusky house duo. Ben describes Grade 10 as "generational"—he and Dan met younger member Coops when they gave him his first job, in a Leicester skate shop called Wellgosh. The story goes, Coops turned up for his trial shift still drunk, and threw up in the storeroom in the middle of the afternoon. Ben hired him because, in his words, "If he can be that wasted, and still carry on with work, he will turn up every single day." Most of Grade 10 now have day jobs in skatewear boutiques in Leicester city center, apart from Joe, the youngest of the group. When he's not making grime-oriented club music under the moniker Forever, he works as a chef.
Their monthly radio show is a living, breathing thing, always featuring a different selection of crew members, and forever unpredictable in its fluid movements from ambient to footwork to house and back. Its dependable characteristic is an air of rule-breaking, sticking a middle finger up to genre-divided tradition in favor of carefully designed chaos. Danny, a.k.a. Classic Coke, is the most subdued of the collective in person, yet his musical presence—all adrenaline-fuelled footwork and juke—is the wildest. Coops lends his hand to both the weirder imaginings of Nokia Boys with Danny, and the wide-eyed minimalist soundscapes of Kollaps with Tom. (Danny, Coops, and Joe also happen to be brothers.)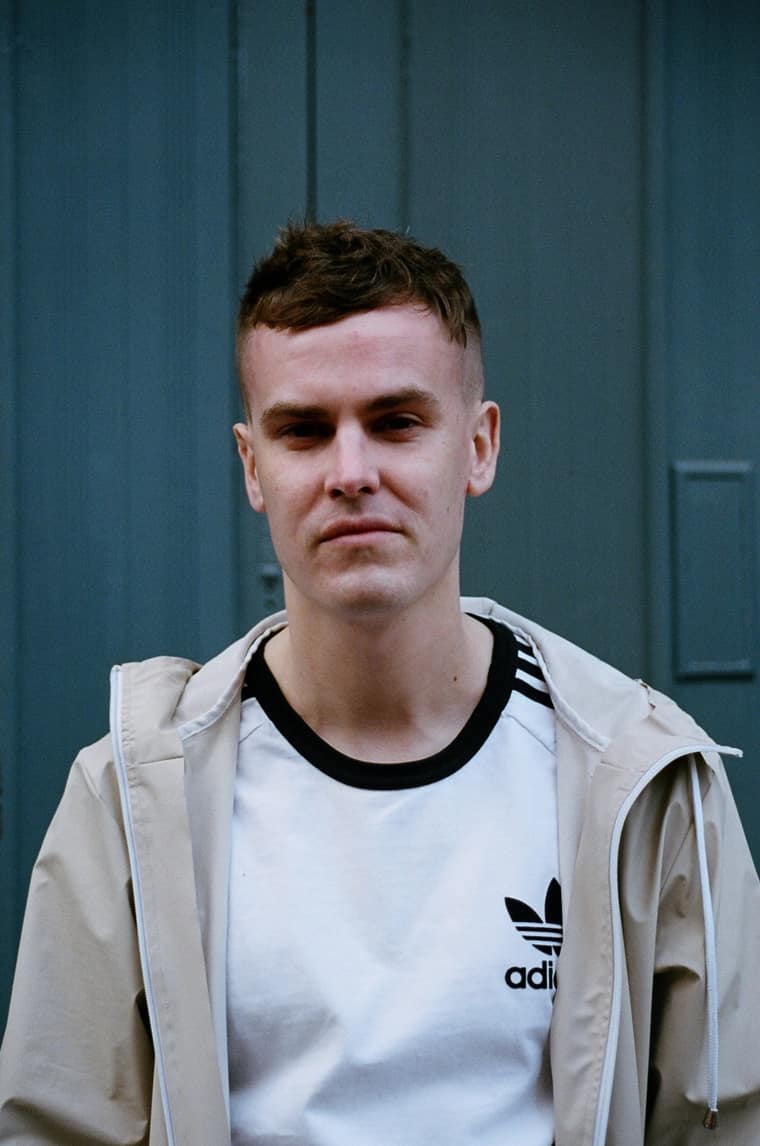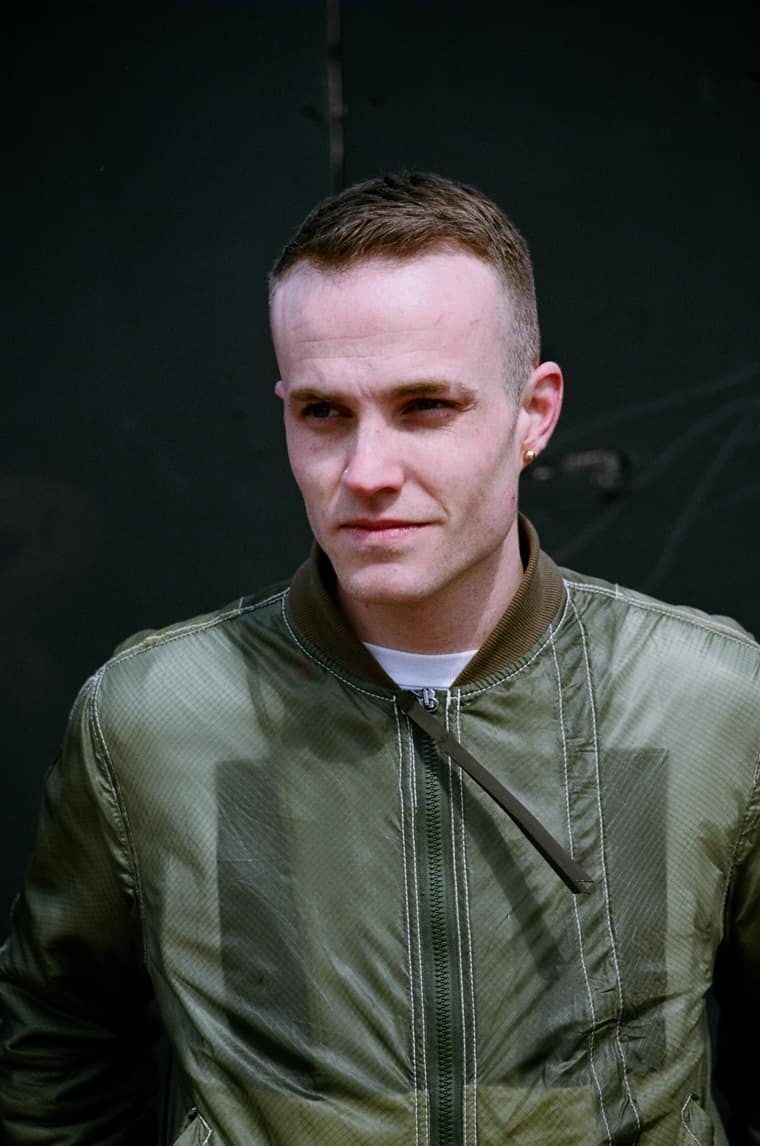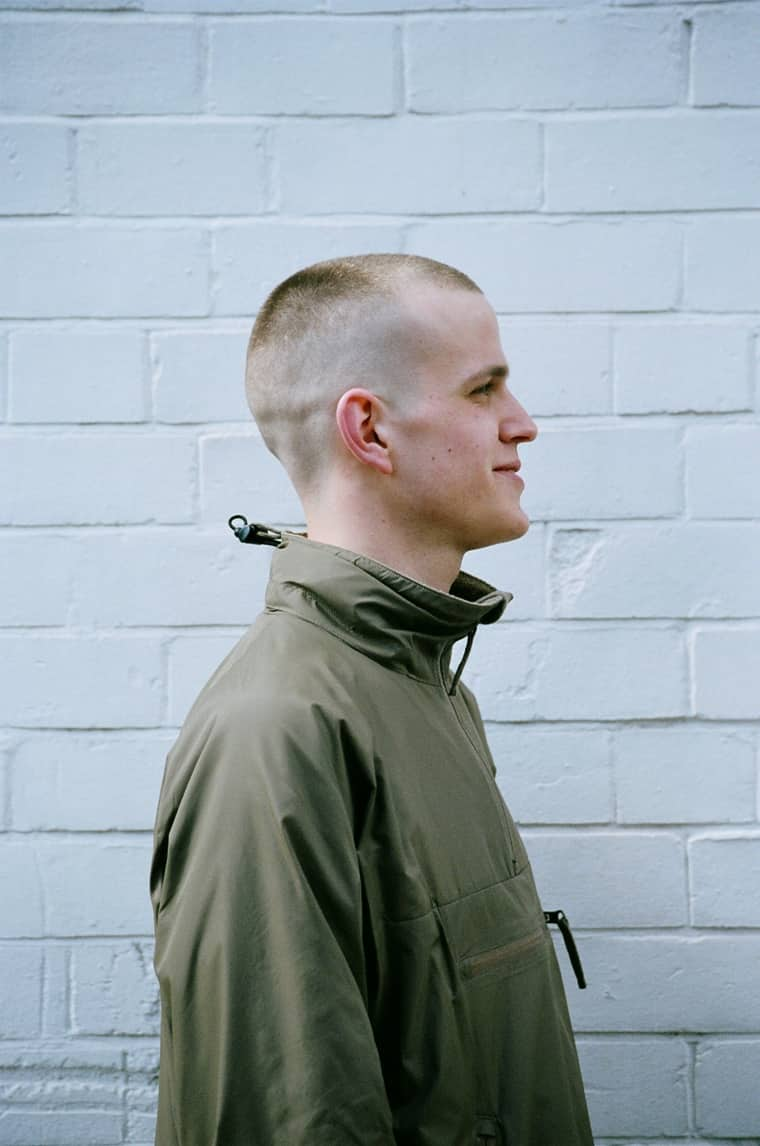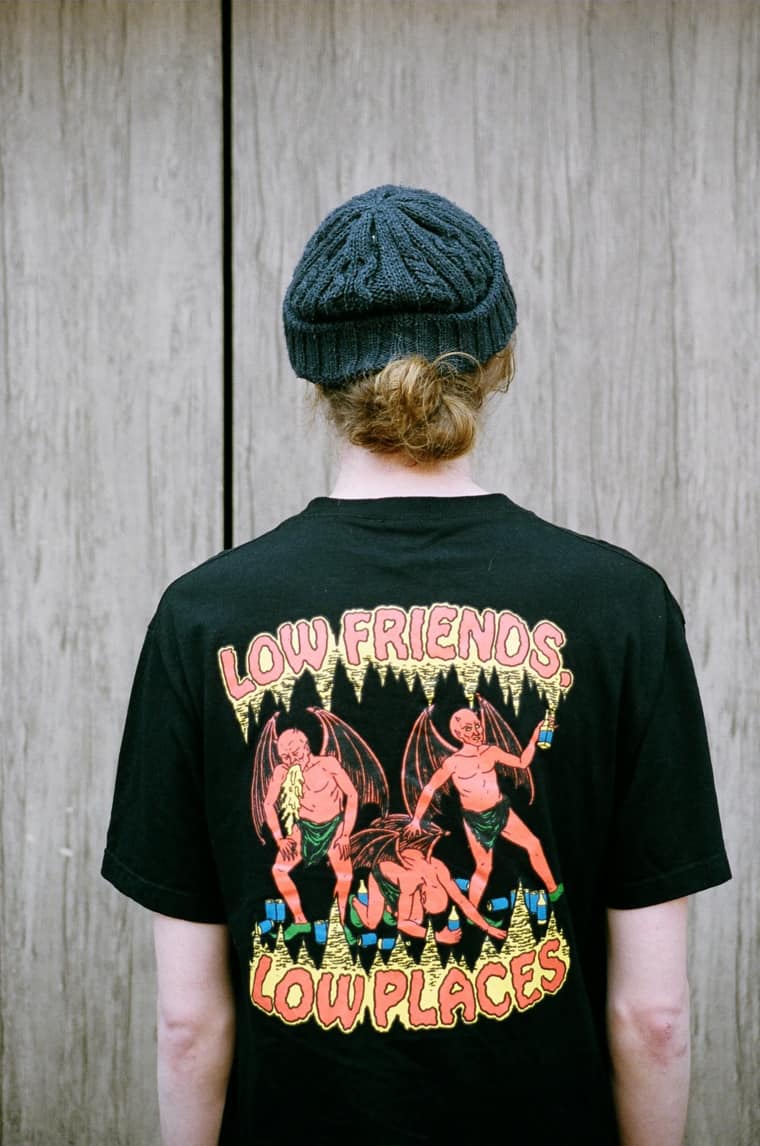 It's smiley, bearded Greg, a full-time graphic designer, who's tasked with pulling all this into a visual aesthetic, which in general is monochrome, minimalist, and very tongue-in-cheek, including spoofs of Frasier and U.K. chart pop compilation series Now! "[Grade 10 design] probably breaks every design rule in the book," Greg quips, "but I have to stick to the book from nine to five, so it doesn't really matter to me."
Tom, the most classically trained member of the collective, takes a composer's eye to his genre-blending, cinematic productions under the name Prayer. While each Grade 10 member produces vastly different sounds, Tom sees their thematic thread as their ability to take tradition and roughen it up. "There's a raw element to it," he reflects. "There's a lot of really polite classical music that's very fiddly and nice, but we're just returning to something that's more gritty. I think that comes across as a whole [in Grade 10]."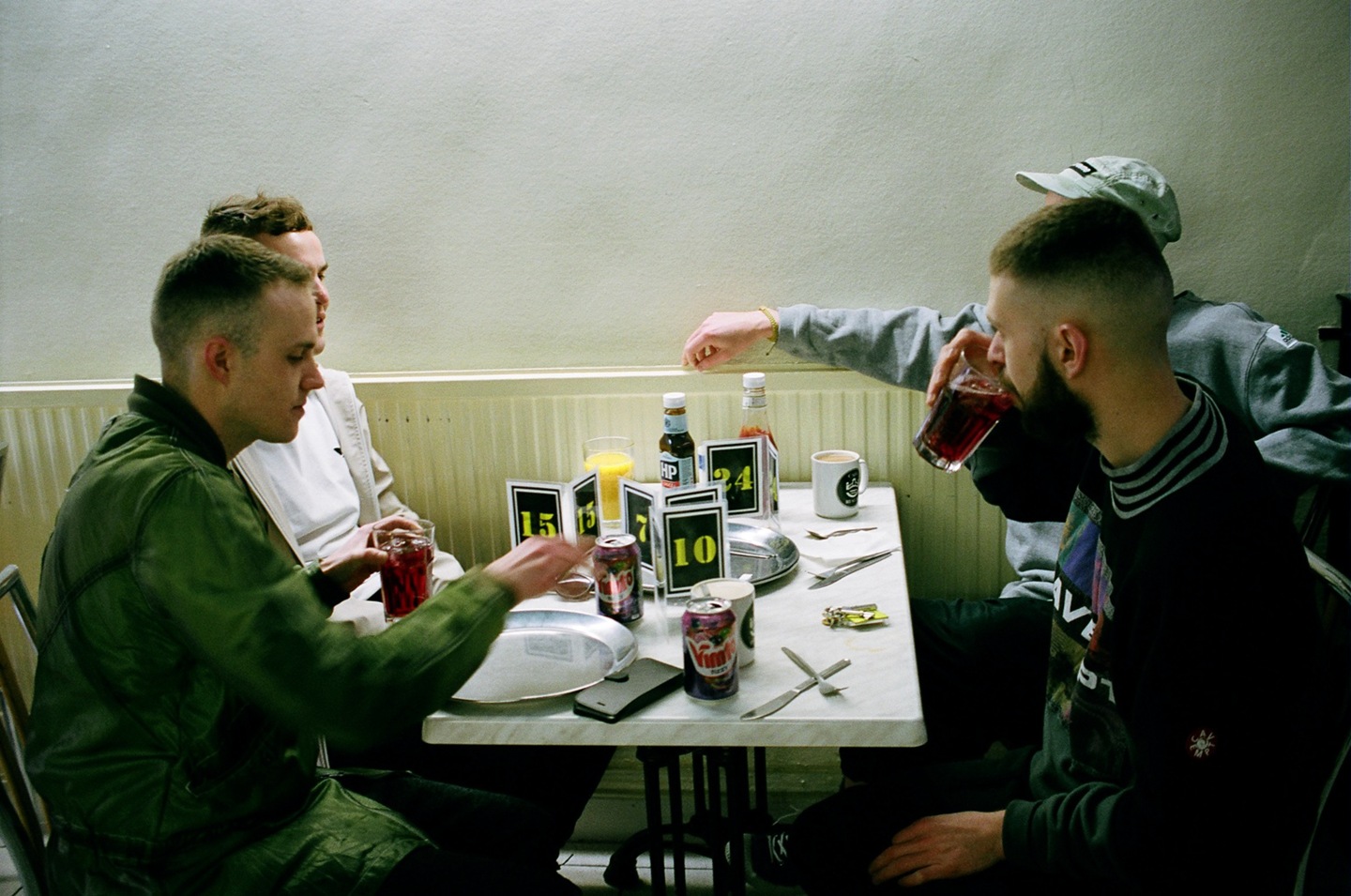 "I can spend a whole day making music, go to work, and it costs me £3 on a bus. I don't have to worry about how poor I'm going to be at the end of the month. [In London], there's a dark cloud of debt hovering over you."—Joe
The crew's eclectic approach reflects the diversity of Leicester's music history. Grade 10 cite '90s jungle and drum & bass label Formation being as much an influence on them as legendary soundsystem Aba Shanti-I. "We've always had a scene," says Ben, who used to put on hip-hop club nights in the city. "But—apart from Formation, which is famous worldwide—the noise just doesn't grow outside the city. It kind of stays inside the city."
But that might no longer be true. While many might assume that London would be the best place to launch a dance music label in 2016, the power of social media and online radio—and the crushing financial demand of living in the capital—are driving a slow shift away from the center. Grade 10 are living proof. Alex (not pictured), who delves into the murky corners of dubstep and grime as Unslaved, is the one crew member who has always lived in London—but he's considering relocating. "The demographic in London is being distilled," he says. "It's being distilled towards people who are like the first episode of a new series of The Apprentice."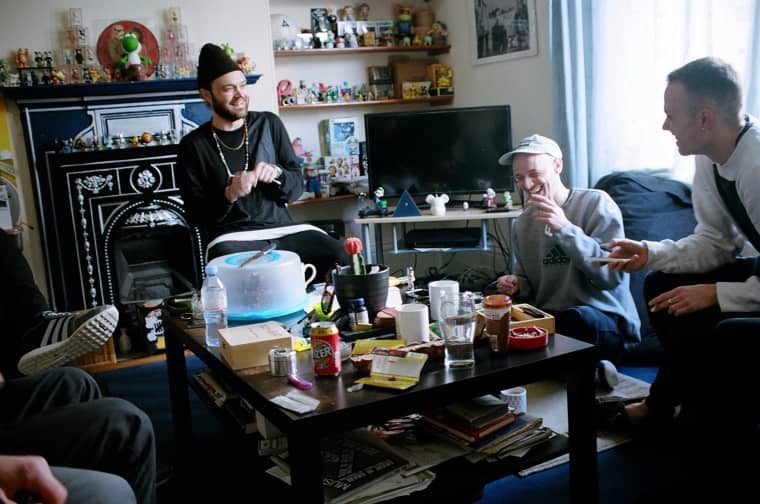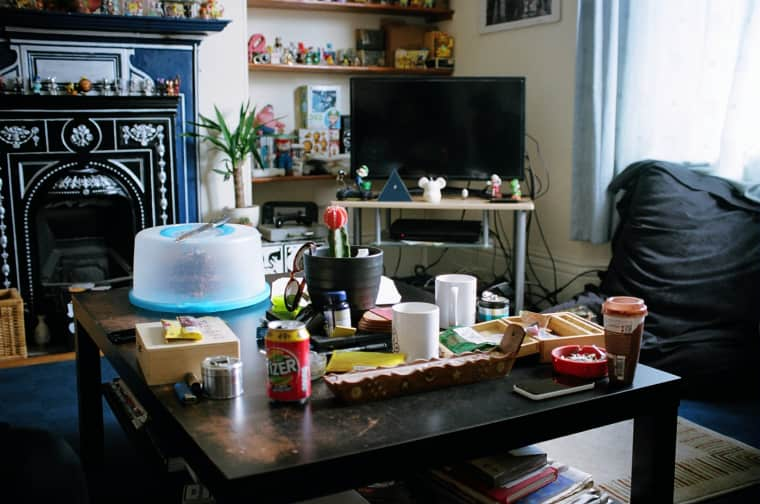 Joe chips in: "Historically, people who [make music] aren't particularly well off. And if you're working somewhere where [after rent] you have like, £200 left over, how are you going to put that towards actually making music? [In Leicester] I can spend a whole day making music, go to work, and it costs me £3 on a bus. I don't have to worry about how poor I'm going to be at the end of the month. [In London], there's a dark cloud of debt hovering over you." Alex agrees: "I think it's about to burst in London...it's not like there are loads of great scenes, it's not like there is loads of new blood or new energy." And while there's a crisis of clubs closing in the U.K. capital, Grade 10 insist Leicester's nightlife is thriving.
It's been one year since the Grade 10 label and radio show launched. After our interview, the crew are set to welcome Radar Radio into the basement of their house in Leicester for a special first anniversary takeover. Having just dropped the debut EP from Unslaved, they'll soon be announcing their next release from Forever, before travelling together to play at Outlook festival in Croatia in September. The key things they've learnt from their first year? To do what makes you happy, to avoid drama and hype, and to support total artist freedom. Alex compares the group to "how ants cling together and make a ball so they can float across the water....To me, Grade 10 is basically about potential."
"It's like our football team," says Ben. "We shouldn't be winning the Premier League." He points out that before their unexpected victory, Leicester's team had none of the most famous or coveted players in the Premier League. There's a comparison to be made with the London-centric eye of the creative media: the nation wasn't watching the team, but it didn't mean the team wasn't grafting. Ben continues: "I think the music is the same. There's people that do make tunes, and they live in estates in Leicester, and you would think they're from some other city, but they're not. That's how it happens. It's a place to get lost."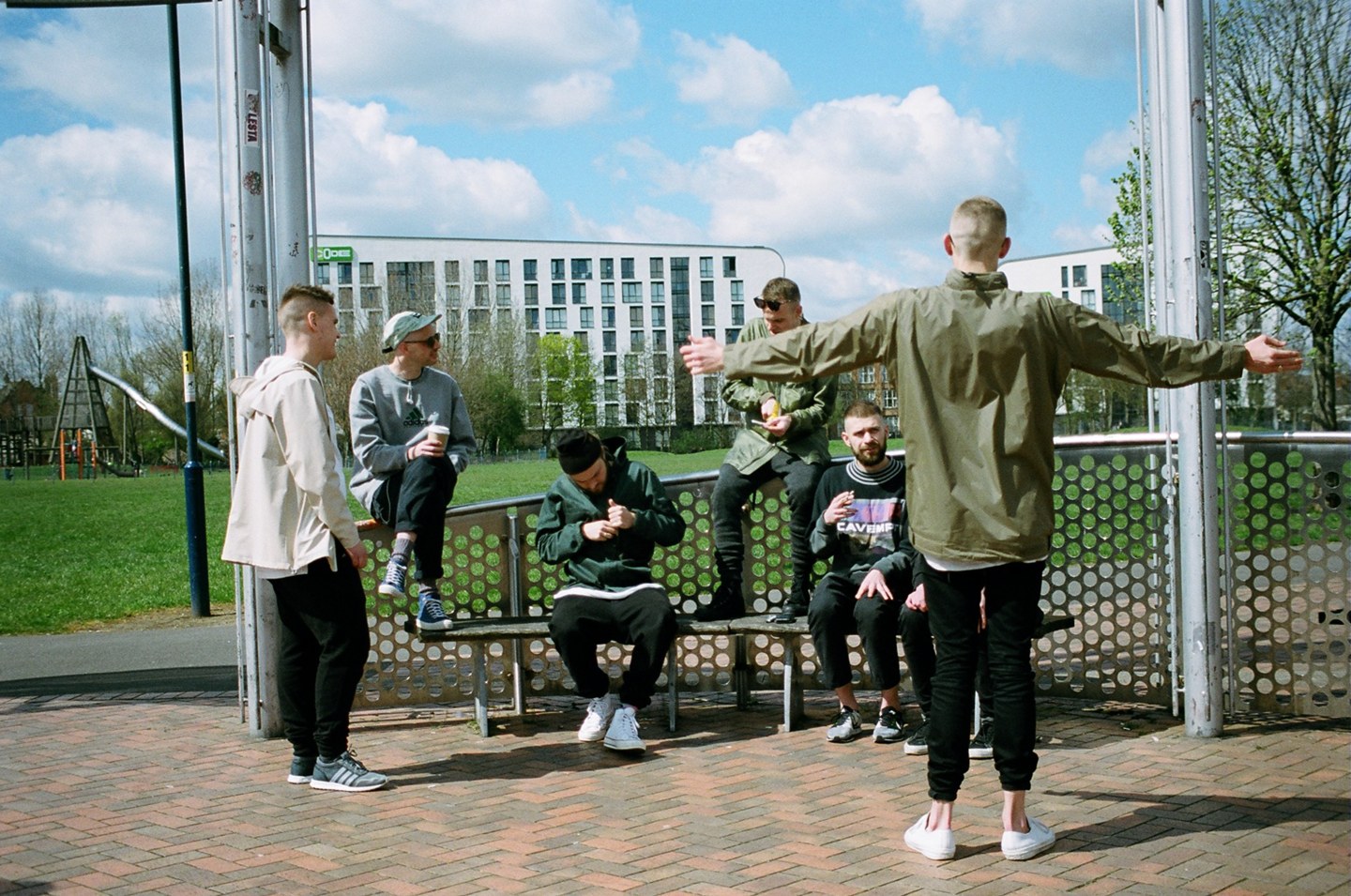 Listen to some releases from Grade 10's first year: