How Today's Streaming Wars Could Rewrite The Playlists Of The Future
If something doesn't exist on the internet, did it ever exist?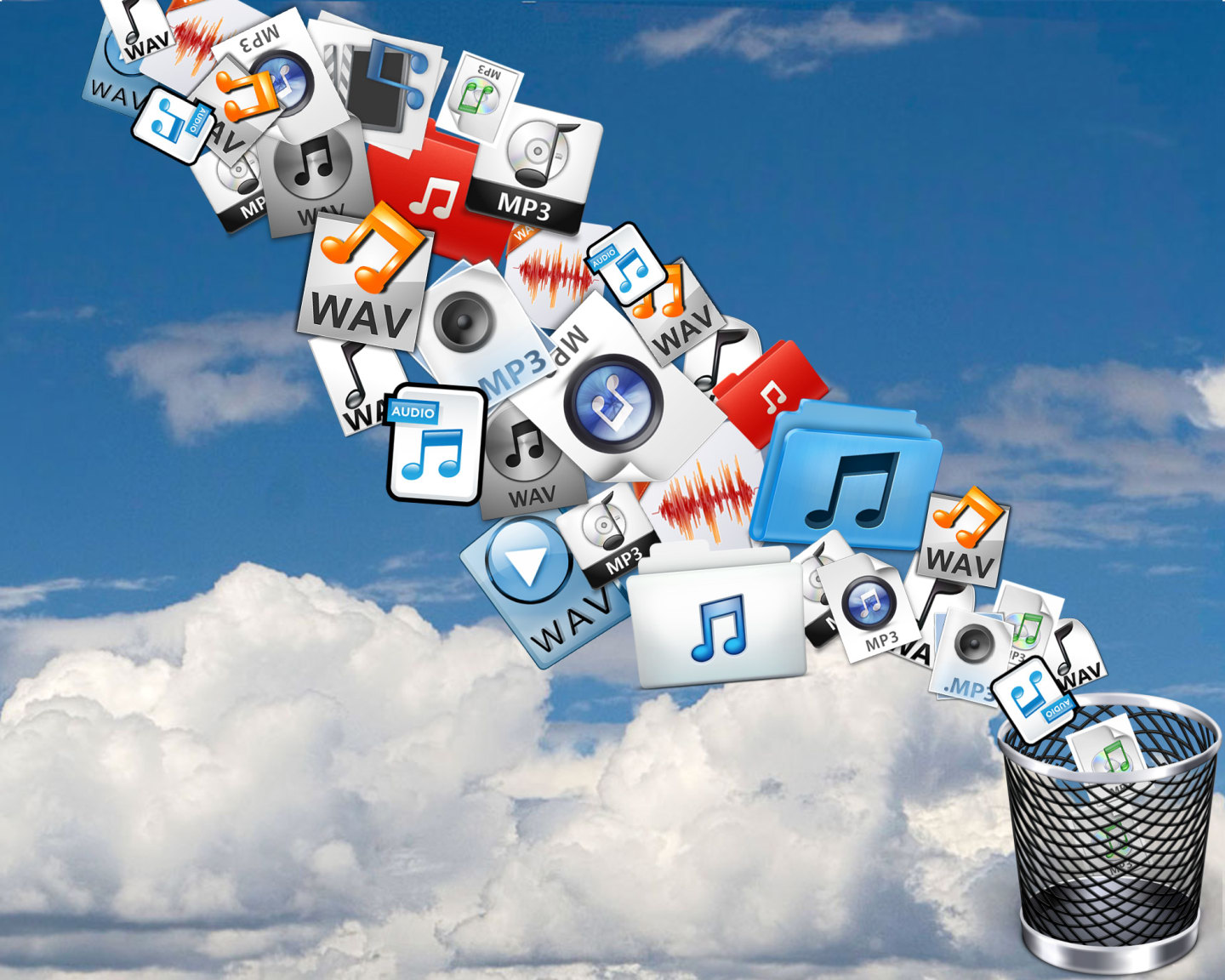 In 2001, for reasons unknown, Warner Music released a 15-song hip-hop and R&B tribute to Phil Collins. The project was called Urban Renewal, and it featured a Brandy and Ray J duet of "Another Day In Paradise" and a Lil Kim rendition of "In The Air Tonight" produced by Clark Kent. And if you happened to miss that odd moment in pop music, you'd likely have no idea that ODB once recorded a version of "Sussudio" or that Montell Jordan tried his hand at "Against All Odds" — the album is not on TIDAL, Apple Music, or Spotify. In fact, aside from a meager Wikipedia entry and a few unauthorized, low-quality rips uploaded to YouTube, there is very little proof of Urban Renewal's existence at all.
There's likely a reasonable explanation for its absence from streaming services: the cost of transferring sample clearances from a physical album to a digital download can be exorbitant, and arguably not worth it for an album like Urban Renewal. But in the major shift from physical to digital, there are entire cultural touchstones from my childhood and adolescence that feel like they've been similarly erased, by virtue of not being easily accessible online. If something doesn't exist on the internet, I now often wonder, did it ever exist?
These days, it feels like an equally significant change in media and culture consumption is under way, under the guise of the ongoing battle between Apple Music and TIDAL. As they compete via exclusive releases — TIDAL had dibs on Kanye West's The Life of Pablo and said that it will be the only place where Beyoncé's Lemonade can be streamed legally, in perpetuity, while Apple Music has had exclusivity on projects by Drake and Future and will debut Frank Ocean's Boys Don't Cry later this week — there's more at stake than simply winning over customers and maximizing profits. I fear the cold war between the two streaming giants could mean tech companies will have the power to determine which music is preserved, archived, and remembered. (Jay Z said as much in his verse on this summer's "All The Way Up" remix, rapping, Prince left his masters where they safe and sound/ We never gonna let the elevator take him down.) In the same way that, for example, the video for The Roots's 1999 song "What You Want" did not survive the digitization of the past decade, some of my favorite SoundCloud loosies — A'won Boyz's afrotrap "Commas" remix and Belly Squad's "#Banana" — might not exist past this epoch, other than as fuzzy relics on YouTube.
Though Apple Music and TIDAL collectively have fewer subscribers than Spotify, their practices and strategy are redefining the future of the music industry. As their mandates increasingly overlap with the role historically played by major labels — releasing and promoting albums but also helping to underwrite and offering guidance on the production of videos like "Hotline Bling" and The Weeknd's "Can't Feel My Face" — they have not only the power to control cultural narratives but also the incentive to do so. And so the more pay-to-play streaming platforms become entrenched, the more they will be able to use the promise of human-led curation to determine what does and doesn't get to have a formal legacy within their walls. In the same way that winners write the history books, so too will they write the playlists of the future.
The SoundCloud-to-riches music discovery phenomenon that once made the internet seem like it could fulfill its democratic promise, for instance, has lost its hold. Instead, costly obstacles like licensing and targeted marketing are more easily navigated by artists backed by Apple Music and TIDAL; the obscure will remain unknown and unpaid while the famous get more famous — and wealthy. This past weekend, Kanye, a TIDAL co-owner, posted a series of tweets asking for a ceasefire of sorts. "This Tidal Apple beef is fucking up the music game," he said. "Apple give Jay his check for Tidal now and stop trying to act like you Steve." Within the next couple of days, Kanye had teased the possibility of a collaborative album with Apple Music ambassador Drake, and Frank Ocean made the pseudo-announcement of his forthcoming album via a video loop that required Safari, Apple's proprietary web browser. "Fuck all this dick swinging contest. We all gon be dead in 100 Years. Let the kids have the music," Kanye wrote on Twitter. Kanye's right — "the kids" should have unfettered access to art. But what about the music that doesn't make it into Apple and TIDAL in the first place?