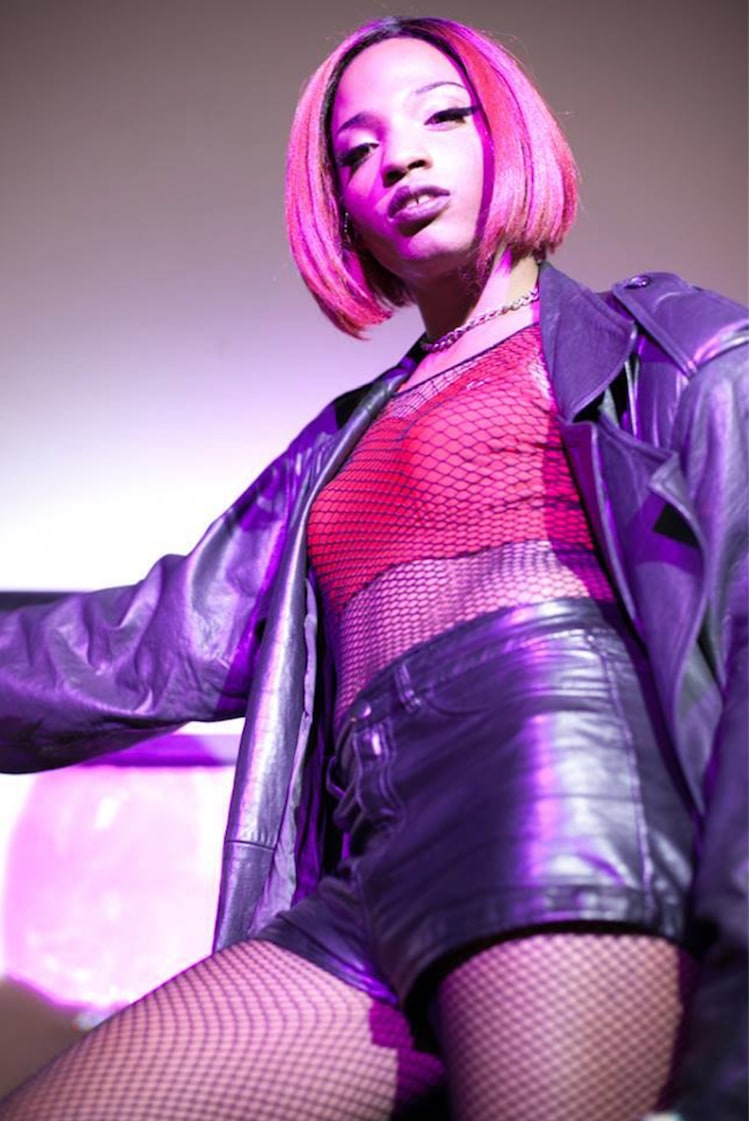 "When I wrote the lyrics to 'Wilin'', I wasn't giving a damn about what I said and whose feelings it may hurt," Quay Dash, a very promising rapper from the Bronx, told The FADER in an email. "As a Black transgender woman of a oppression, people tend to be wilin' on me everyday with zero fucks. So this track is a big fuck you to transphobia."
The song she's talking about appears on Thru Our Eyes - Pt. 1, a four-track compilation produced and curated by Escape From Nature label head Orlando Volcano and cybernetic club producer Celestial Trax. And "Wilin'" is most certainly a bop, from the jagged production — all clanking drums and synth shards — to Dash's assured wordplay. I look bad but you look worse/ fix your life before you get cursed, the Cunt Mafia artist raps at one point.
"Working with Celestial Trax and Orlando Volcano on this track was a really chill experience," Dash added. "I got the chance to hang out with two amazing people and spit some dope ass lyrics on a dope ass beat." Listen to "Wilin'" below.