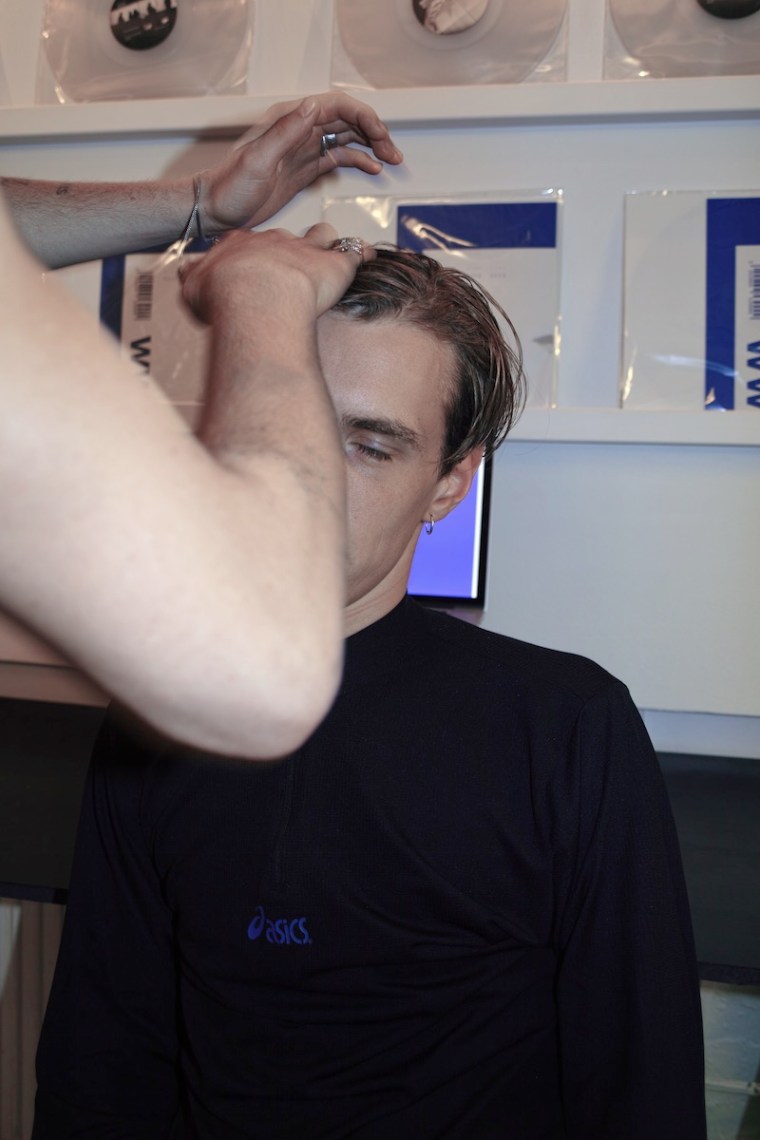 Loke Rahbek keeps pretty busy: he co-runs Copenhagen boutique label Posh Isolation, plays in Lust For Youth, is a member of experimental Scandinavian supergroup Body Sculptures, used to front a punk band called Sexdrome — and the list goes on. He's also been producing meditative tunes under the alias Croatian Amor for a few years now. "An Angel Gets His Wings Clipped," debuting below, is one of the most elementally gorgeous songs to come out of this scene in recent memory. It features a hymnal melody; chilling, uncredited vocals courtesy of Denmark's Soho Rezanejad; and some impeccable, ominous, otherworldly sound design.
The song is the first single from a new Croatian Amor full-length called Love Means Taking Action. The LP, a follow-up to 2014's cassette-only The Wild Palms, comes out September 30 on Posh Isolation (vinyl) and ALTER (CD/Digital). The same day, Rahbek will make all of the album's stems available to download — every sound from every track. Over email, he had this to say about that part of the project:
"A lot of the record was made by resampling the same sounds on different backgrounds, seeing how they react to different scenarios. I really got quite into that process, seeing them come alive and react to the context they were put in. The coloured blocks of sound on my computer screen reminded me of the Legos I played with as a kid and while Lego would always come with a explanation on how to assemble them, it always got more interesting when you stopped looking at that and just went for it, build your own architecture. The record is the spaceship that I build, and if any of it could be used by someone else to build theirs, I would find that very exciting."
Love Means Taking Action cover art: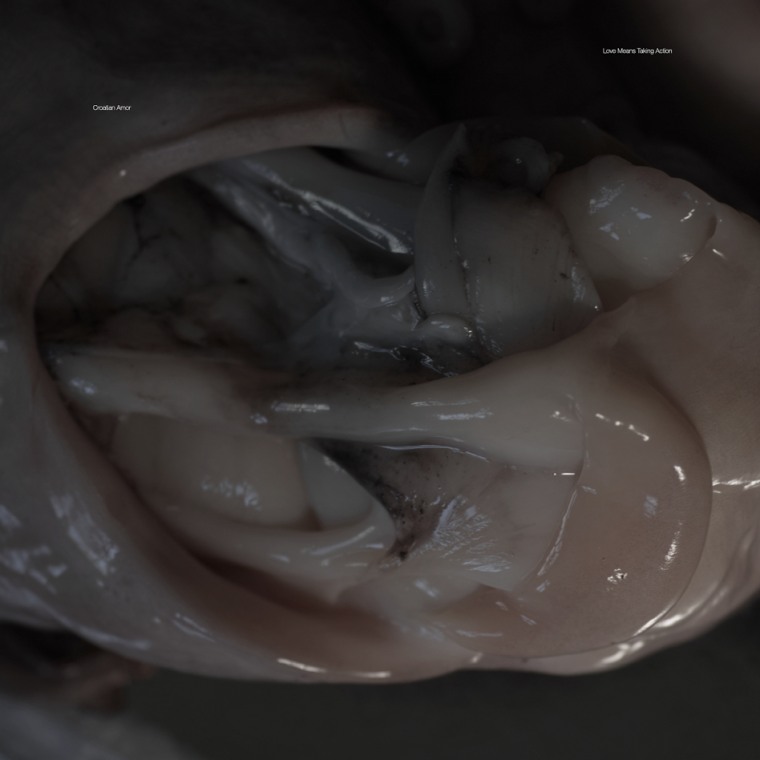 And the track list:
1. An Angel Gets His Wings Clipped
2. Nadim Call Emergence
3. No Sex Club: Man
4. Any Life You Want
5. Reality Summit
6. Like Man
7. Like Angel
8. Refugee Turns to Safety
9. Octopus Web
10. Nadim Call Emergence ll
11. Like Animal
12. Love Means Taking Action