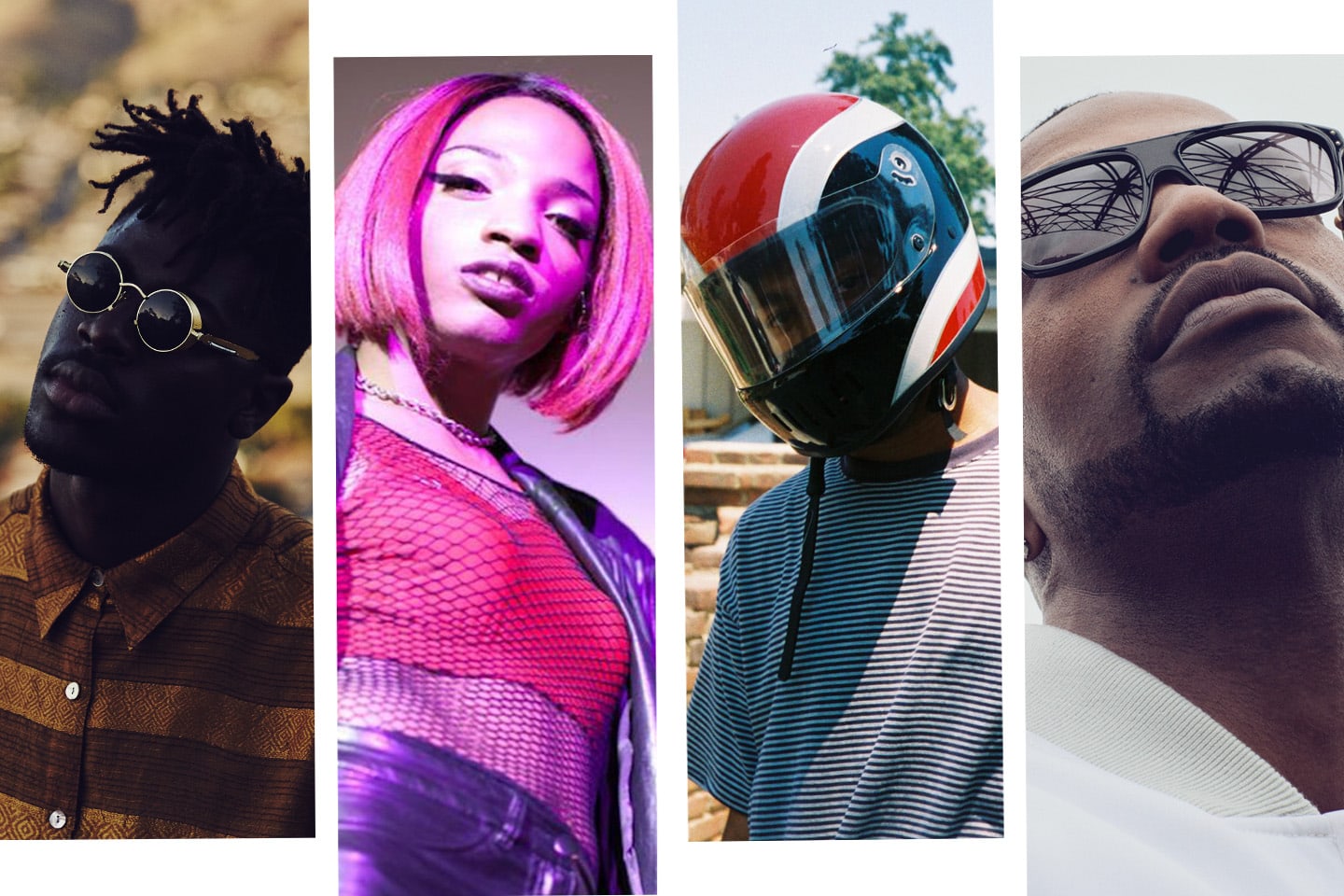 1. Kevin Abstract shared an angsty (but dreamy), coming-of-age song called "Empty" alongside a beautiful video that features the woes of love and growing up. It was co-produced by Frank Ocean and Vince Staples collaborator Michael Uzowuru, so you know it's special.
2. KAYTRANADA and Syd's infectious "You're The One" got a cute-as-hell music video this week, starring KAY himself as the best matchmaker ever.
3. Thundercat hopped on the bassline of Moses Sumney's new one, the graceful-sounding "Lonely World," the art for which is very Miles Davis.
4. The Killer Mike-featuring "Carry On," the lead single from Tkay Maidza's forthcoming Tkay, is explosive. A jam, for real.
5. The ZUTZUT remix of Embaci's "Innocent Joy" is our top pick from the 18-year-old singer-songwriter's NON VS NAAFI tape. It sounds like the manifestation of some otherworldly power.
6. "Empthy" is a gooey, vocal-less electronic track from vhvl that you won't find on any of her albums. Lose yourself to it.
7. Nebu Kiniza is turnt on happiness in his adorable "Gassed Up" video. Pull up to the party with this on blast.
8. With its staccato trumpets and keys, Alex Izenberg's "To Move On" sounds like it might've come straight from the 1970s. If only moving on always sounded this joyous.
9. Uli K and Mechatok's "Cold" is so far from cold. It's hot, actually. Glittering instrumentals surround lovelorn vocals, making this a breakup song engineered for dancing away the pain.
10. Psymun, a Minneapolis producer and member of thestand4rd, dropped a breathless Soundcloud loosie called "Weakling," which, despite its title, has a strong beat and masterfully layered disco grooves, found sounds, and obscured vocals.
11. I'm the reason you're moving all your ligaments, raps Quay Dash on "Queen Of New York" from her new tape, Transphobic. Yes you are, Quay. Yes you are.
12. Juicy J tapped Kanye West for "Ballin'" (which just got a video that's currently TIDAL-exclusive). It's Juicy J and Kanye. Nothing more to say.