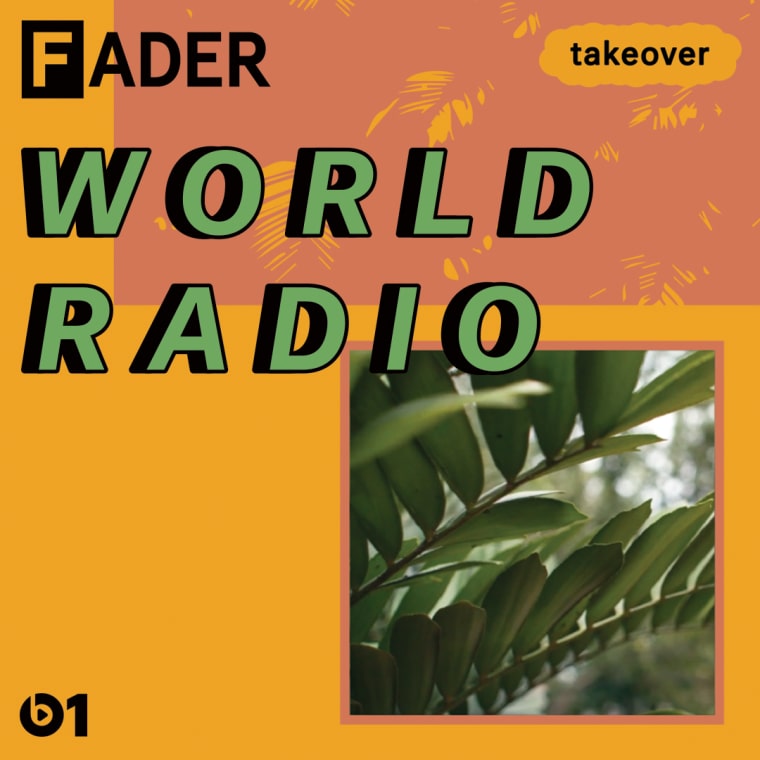 FADER World Radio, our takeover on Apple Music's Beats 1, is airing every Saturday in October.
Episode two featured an at-home-turn-up playlist of R&B, soul, and jazz from FADER's Lakin Starling, and a guest mix from Maleek Berry, the London-based afropop hitmaker who just dropped an excellent EP.
Find the entire tracklist of FADER World Radio episode two below, and check out the tracklist for episode one here.
Tune in Saturdays for the rest of October at 11 a.m. in L.A., 2 p.m. in New York, and 7 p.m. in London for episodes three and four of FADER World Radio, with guest mixes from Ricky Eat Acid and Jubilee. Not around at those times? You can listen to all episodes of FADER World Radio on demand at any time with an Apple Music subscription.
The FADER World Radio, Episode 2
RunTown and Wizkid, "Bend Down Pause"
Rayana Jay, "Nothin' To Talk About"
Mila J, "Kickin Back"
ABRA, "Pull Up"
Treez Lowkey, "Joy Ride"
Kari Faux, "Nada"
Ro James, "Already Knew That"
Daniel Caesar, "Won't Live Here"
Jorja Smith, "Where Did I Go"
Brasstracks ft. Masego, "Melanin Man"
Maleek Berry, "Kontrol"
L.A.X., "Gimme Dat"
Eugy ft. Mr Eazi, "Dance For Me"
Yemi Alade, "Want You"
Tekno, "Pana"
Legundury Beatz ft. Ceeza, "LAFS (Love At First Sight)"
Maleek Berry, "Nuh Let Go"