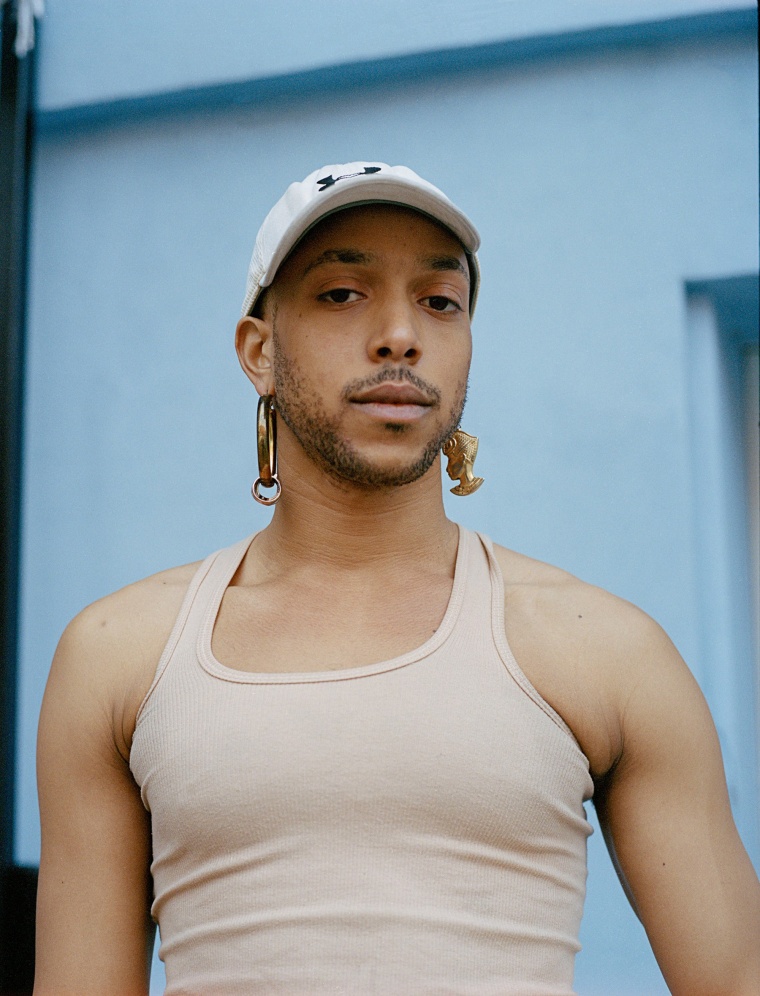 Richard Kennedy is one of many artists operating in New York's underground scene that works beyond any single category. He curates performance art throughout Brooklyn, has written songs for Andy Butler of Hercules and Love Affair, and casted for fashion designer Luar Zepol. Now, with his late-night torch song "Temple," he takes a strong step from background collaborator to front-and-center artist. While his previous track "Heartbeats" set a sultry tone for his forthcoming debut, Open Wound in a Pool of Sharks, this new cut doubles down on the EP's concept of the growing pains that come with love. On "Temple," Kennedy's satin crooning glides above layers of celestial synths and spacey drums that pop in your ear like cherry bombs.
"'Temple' is a song about forgotten possibility," Kennedy explained in an email to The FADER. "We are living in an instant time, with sex and connection constantly in our palms. It's hard to look up, let alone into the eye of the one who isn't afraid to love you. Lots of lovers reach the steps, but are too consumed in temporary fantasy to survive the journey together we all take for granted. Forgive mistakes, give second chances."
Sweat Equity will release Open Wound in a Pool of Sharks on October 25 (preorder here).